'Grey's Anatomy': New Book Reveals Inside Details of Patrick Dempsey and Isaiah Washington 'Physical Fight' on Set
Isaiah Washington and Patrick Dempsey's physical fight on the set of 'Grey's Anatomy' has been talked about for years. Now, more details have been revealed.
By now, most Grey's Anatomy fans have heard of the physical altercation between Patrick Dempsey (Derek Shepherd) and Isaiah Washington (Preston Burke) on the show. At the time, both men were lead actors on the show but the fight, and the things that Washington said during the altercation, eventually led to him being written off of Grey's Anatomy. Now, a new book has gone into detail about that ill-fated incident.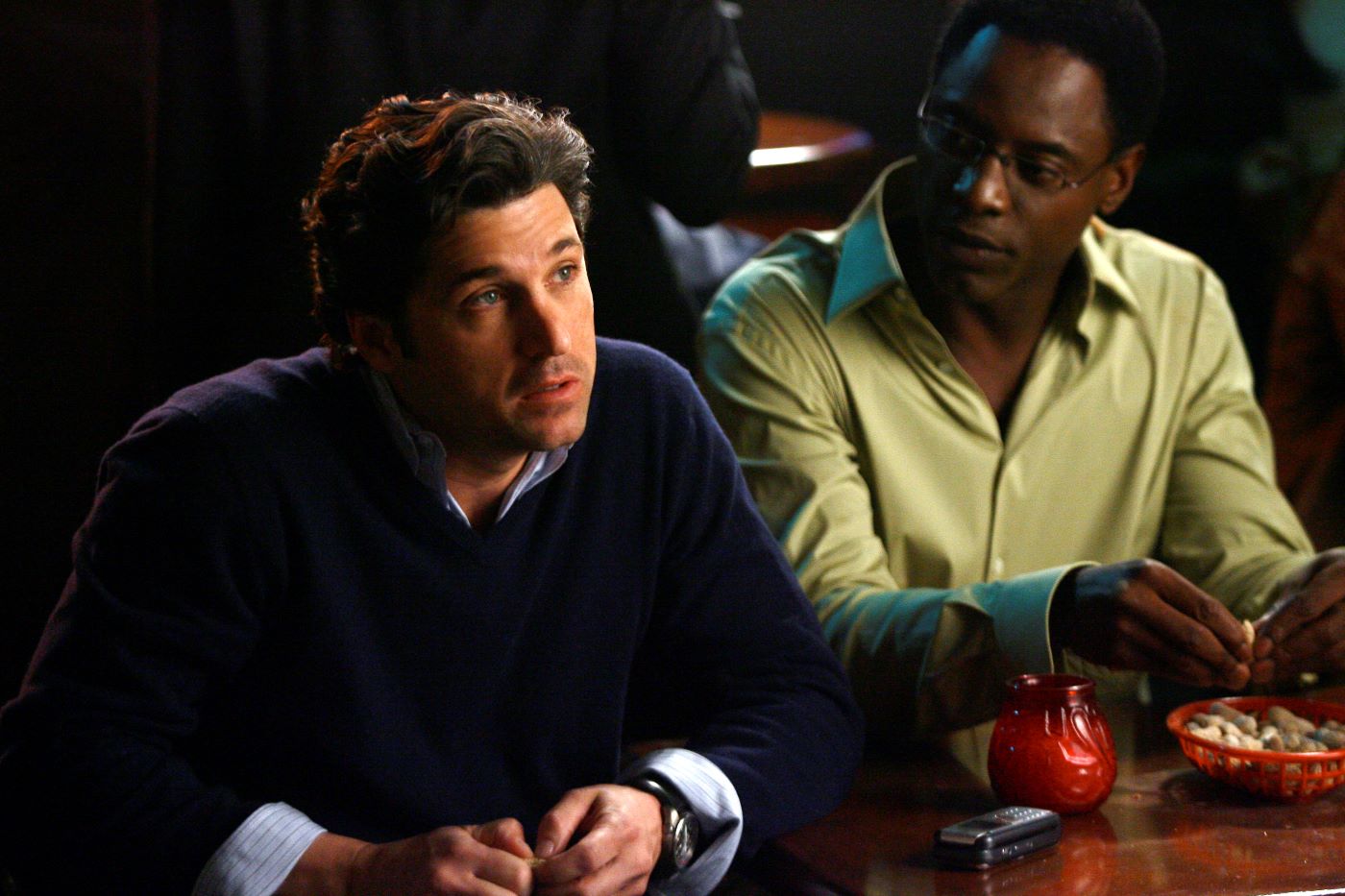 What led to the fight on the 'Grey's Anatomy' set?
The fight that eventually led to the end of Washington's time on the show was allegedly started because of tardiness.
"I think one of them had been late to set one day and the other one then decided to pay him back by being late himself," writer Mark Wilding recalls in the new book How to Save a Life: The Inside Story of Grey's Anatomy, according to HollywoodLife. "Then it sort of exploded. They got into an arguing match, and then before you know it they were physically fighting. I was standing there in video village. I'm, like, six feet four inches. I'm bigger than both of them. But I didn't really jump in right away because I'm like, I don't know if I want to get involved."
Isaiah's slur
The incident escalated when Washington used a homophobic slur.
"And Isaiah, for whatever reason that day, just took that the wrong way and he went after Patrick," Harry Werksman, another writer, said. "I guess he felt disrespected that he and the crew had been waiting. He went after Patrick, pushed him up against the wall, and said, 'You can't talk to me the way you talk to that little f***** T.R.'"
Despite the fact that T.R. Knight, who played George O' Malley, had not publicly come out yet, everyone on set knew that he was gay. Following the incident, Knight was almost forced to come out. He officially came out to People.
"I guess there have been a few questions about my sexuality, and I'd like to quiet any unnecessary rumors that may be out there," he said at the time. "While I prefer to keep my personal life private, I hope the fact that I'm gay isn't the most interesting part of me."
Isaiah tells his side of the story after leaving 'Grey's Anatomy'
This isn't the first time the incident has been discussed. In 2007, Washington gave his side of the story on Larry King Live
"We're waiting on Ellen [Pompeo] for off-camera. And I said, 'Well, why are we waiting on Ellen? I don't need to wait on Ellen. We just have one line that he'll say to you and then you can go on your way,'" he recalled. "Then he says, 'Well, I need Ellen.' And I said, 'Well, I don't need Ellen. I can act. He became unhinged, face-to-face, spittle to spittle, in my face. I did not start it.
"I pushed him out of my face and it just took off from there," he continued. "I began to say a lot of things that I'm not really proud of, but all referring to myself and how I felt I was being treated. I said, 'There's no way you're going to treat me like a B-word or a P-word or the F-word. You can't treat me this way in front of our crew.'"
Knight stayed on the show for another few years but ultimately left in 2009 after a breakdown in communication with show creator Shonda Rhimes.