'Grey's Anatomy': Owen Hunt Needs an MRI, Probably
On 'Grey's Anatomy,' Dr. Owen Hunt has become known as the character who makes terrible decisions. Fans wonder if he needs to get his head checked out.
Grey's Anatomy is famous for some pretty out-there storylines, like the bomb in a patient.
The doctors get into precarious situations, like Izzie cutting Denny's LVAD wire. And the love stories — well, those are complicated.
Fans can't get enough, though, and Reddit's threads are always ripe with 'what-if' and 'OMG' conversations. Now fans are obsessed with what the heck is happening with Owen Hunt.
Owen Hunt makes bad decisions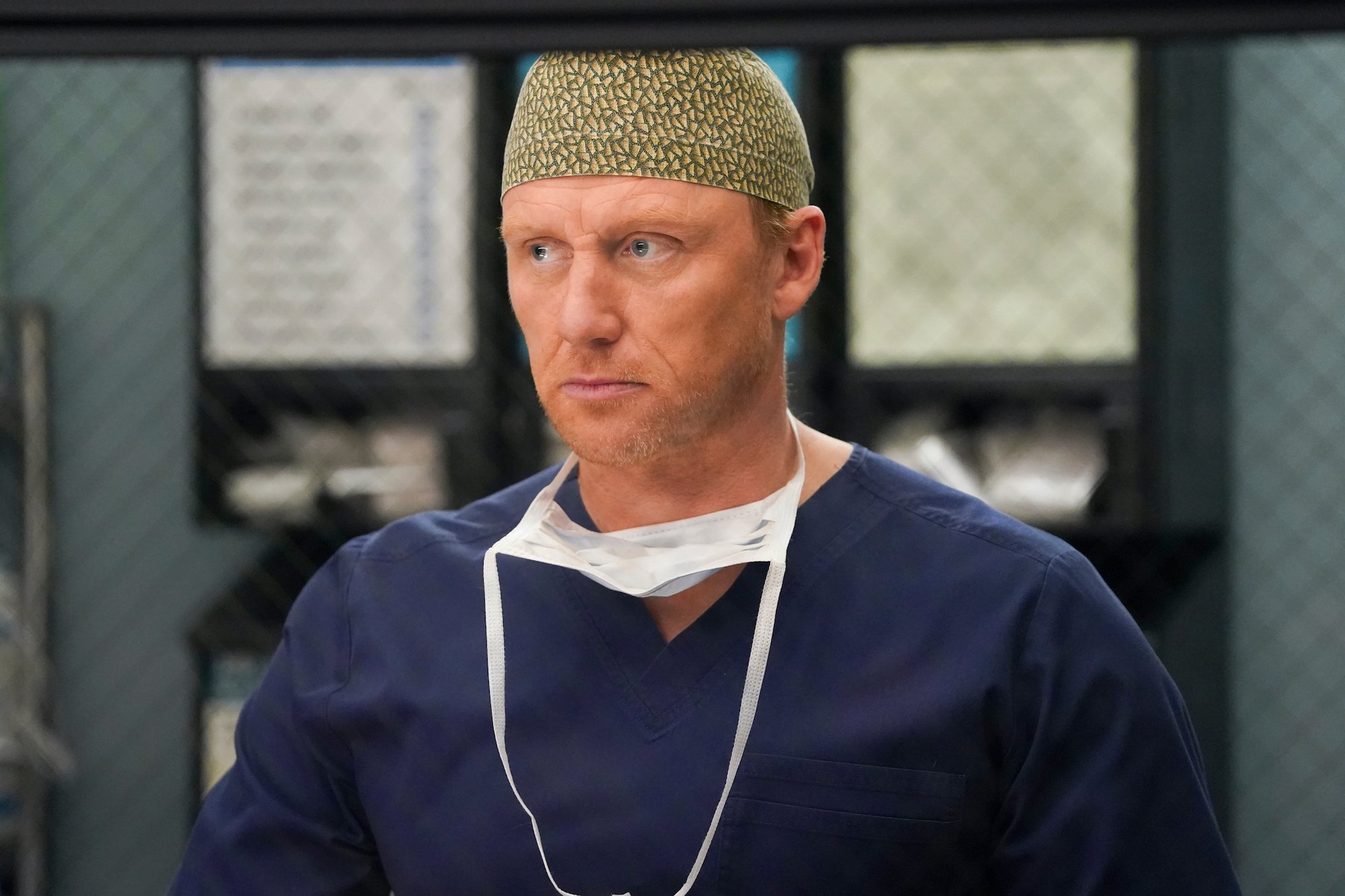 He's a great doctor, no doubt, with his background in trauma in the field. But when it comes to his love life, he makes pretty poor decisions. He has a history of being a bit controlling in relationships (Christina Yang).
He pressured her into marriage and often called her selfish for not doing what he wanted. He was a jerk for calling her out on the abortion in front of their friends (yes, this was a bad decision).
He was still controlling when it came to his next relationship with Amelia Shepherd. He wanted a child and couldn't get past her not wanting one. Then he decided to foster on a whim and ultimately adopt a child, but he can have that one.
His next lousy decision revolved around Teddy Altman. He had an affair with her when he was with Christina and Amelia, albeit the first was of the emotional kind. And he would string her along. 
He is also known for his temper, having yelled at colleagues too quickly or assumed the worst in situations that didn't call for it. While baby Leo has helped calm him down and soften his demeanor, he's still a bit on edge all the time. And his decision-making hasn't gotten any better. He went back and forth between Teddy and Amelia like they were different pairs of shoes. 
Amelia Shepherd isn't much better
Amelia's bad decision-making seeps into more than just her relationships, but she had a tumor to blame. It contributed to her touchy relationship with Owen for sure. Now that she's tumor-free, she is making some better decisions (Atticus Lincoln, anyone?). She's stayed drug-free, and she's keeping her new baby. She seems on the path to a clearer head, but it hasn't always been that way.
There's her struggle with drug addiction, the touchy take on of Betty that could have led her down a dark path, some very dangerous and perhaps spontaneous decisions she's made in the operating room, and she kept his wife's affair secret from her brother. She operated on a man while drunk, slept with strangers, and ignored the pain of the brother's death. She would often agree with things she didn't want just to please people, but she would also avoid people and situations that weren't comfortable, causing some tension in her relationships. 
But, it can be said that the tumor wasn't the cause of all her actions, because she's made some poor decisions since then. Pretending Linc was her husband Owen, not being honest about her pregnancy situation, and perhaps a few others. 
Does Owen Hunt have a tumor also?
On a Reddit thread that started off by blaming Amelia for thinking that every time they make a bad decision it's a tumor, fans listed all the reasons Grey's makes them think there's something wrong with them. One fan speculated that Owen might have a tumor too. Why? Well, that's what they blamed all of Amelia's bad behavior on, and Owen certainly has his made his fair share of bad choices, as evidenced above.
"Has Owen gotten an MRI because he's the king of bad decisions… Wonder if there's a tumor to blame haha."
Of course, they might be onto something. Even Izzie made some pretty poor choices and, you guessed it, she had a tumor too! One Reddit user brought it to the attention of the same thread: "Cutting an LVAD wire, must be a tumor … oh wait."
Can Grey's use this excuse again? Or will his bad behavior be caused by something else, like all the childhood trauma he exposed to the counselor he saw this past season when he had a breakthrough and was ready to commit to Teddy?
Yes, the next season is coming soon! November 12, to be exact. Wonder if they'll explain Owen's issues or if he'll make any more bad decisions (should he really take Teddy back?). Check out their latest sneak peek and stay tuned to Cheatsheet for more.