'Grey's Anatomy': Patrick Dempsey Gave the Cast 'PTSD'; Producer Reveals He Was 'Terrorizing the Set'
When Patrick Dempsey left the cast of Grey's Anatomy in Season 11, many fans were absolutely devastated. Though there had been plenty of shocking moments in the show, almost nobody saw Derek Shepard's death coming. Dempsey's character had been an essential part of the show, serving as Meredith Grey's husband, so his absence was certainly felt.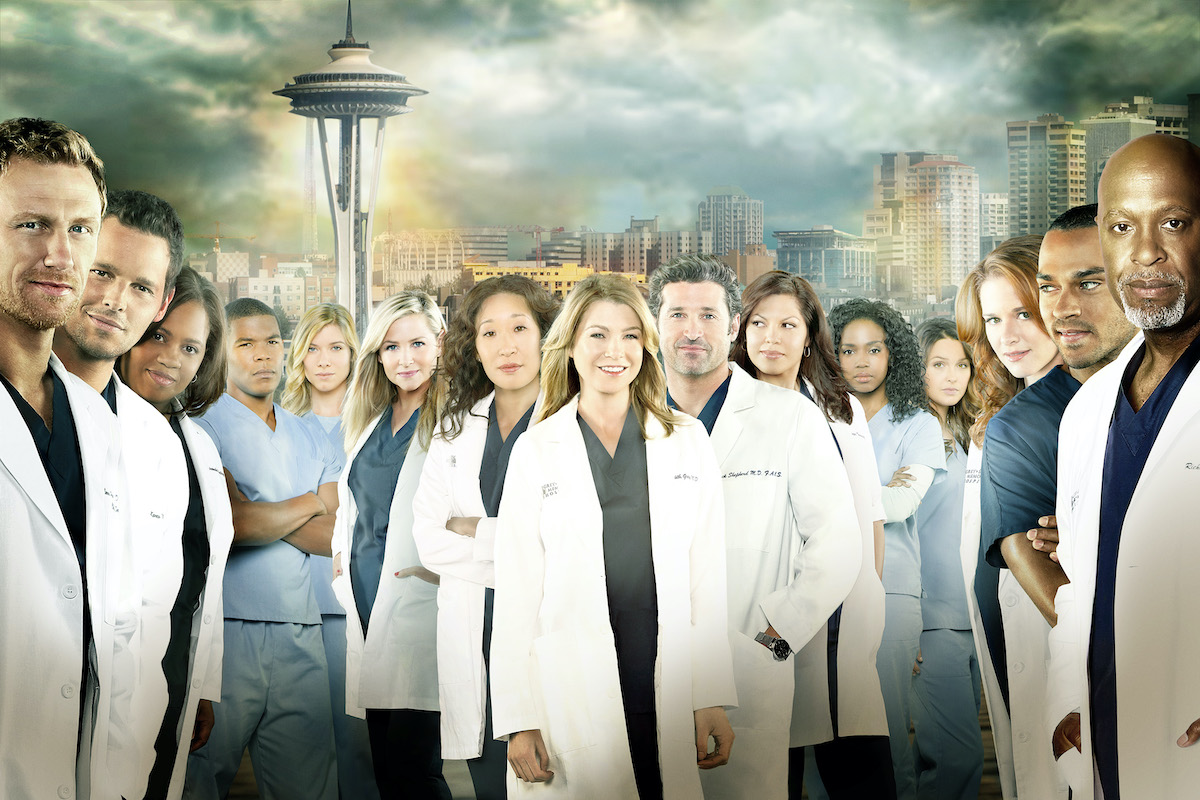 But Dempsey's departure from the cast didn't just affect fans, it also affected the future of the show. The network executives at ABC weren't sure if the show could survive with a male lead, and considered canceling the show altogether. However, Ellen Pompeo was hellbent on proving that she could more than keep the show afloat. And considering that Grey's Anatomy is gearing up for Season 18, she has more than proven her ability to lead the show.
There have been many rumors about why Patrick Dempsey left the 'Grey's Anatomy' cast in Season 11
Because Dempsey's exit caused such a ripple effect, fans may be wondering why he was killed off in the first place. For years, there have been rumors floating around that Dempsey was a particularly difficult cast member to work with. There was also speculation that he didn't get along with the show's creator, Shonda Rhimes. However, it looks like those rumors are being corroborated by a former Grey's Anatomy producer.
In just a few days, the book How to Save a Life: The Inside Story of Grey's Anatomy will be available for fans of the show. Written by journalist Lynette Rice, the book details the inside scoop of the long-running drama. One such drama involved Dempsey's exit from the cast. According to former executive producer, James D. Parriott, Dempsey's behavior on set was to blame for his departure.
James D. Parriott believes Dempsey was done with the show long before Derek's death
"There were HR issues with Dempsey," Parriott said in the book and further elaborated with The Hollywood Reporter. "It wasn't sexual in any way. He sort of was terrorizing the set. Some cast members had all sorts of PTSD with him. He had this hold on the set where he knew he could stop production and scare people. The network and studio came down, and we had sessions with them."
Continuing on, Parriott shared that he believed that Dempsey just wasn't interested in being a part of the Grey's Anatomy cast anymore. "I think he was just done with the show," he said. "He didn't like the inconvenience of coming in every day and working. He and Shonda were at each other's throats."
Dempsey shared that working on 'Grey's Anatomy' was challenging
In the same interview, Dempsey shared that being on such a demanding show was challenging for him. He struggled with not having any control over his schedule. In fact, the actor considered exiting Grey's Anatomy at the same time as Sandra Oh, but ultimately stuck around because of the financial benefits and the visibility he gained from the show.
"It's 10 months, fifteen hours a day," Dempsey shared about filming Grey's Anatomy. "You never know your schedule, so your kid asks you, 'What are you doing on Monday?' And you go, 'I don't know,' because I don't know my schedule. Doing that for eleven years is challenging. But you have to be grateful, because you're well-compensated, so you can't really complain because you don't really have a right."
Dempsey's character, Derek, returned for a few episodes in Season 17
Clearly, there was quite a bit of drama around Dempsey's exit. But considering he returned to Grey's Anatomy briefly in Season 17, it seems like time has managed to heal some of the old wounds.