'Grey's Anatomy': Patrick Dempsey Confirms Fan Theory and Reveals Meredith Suffers From This Serious Illness
Last week, Patrick Dempsey returned to 'Grey's Anatomy' as Derek Shepherd. His presence worried some fans and he recently confirmed what this means for Meredith Grey.
Last week's episode of Grey's Anatomy shocked fans around the world. Why? Because McDreamy is back. After tragically dying and breaking almost every viewer's heart in 2015, Derek Shepherd made a reappearance on Grey's Anatomy. While fans were excited to see him, the way in which he appeared made them concerned for Meredith Grey.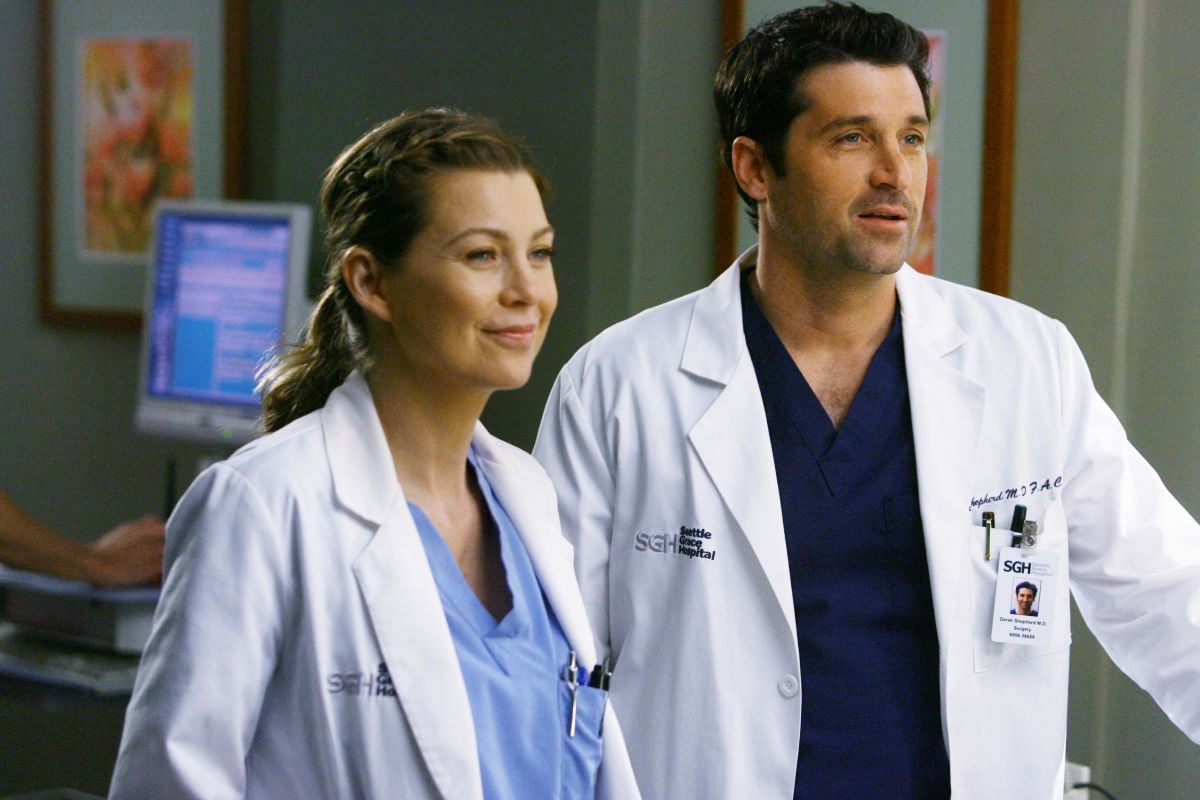 Derek Shepherd's death
There have been many deaths that have shaken the Grey's Anatomy fandom, but Derek's was one of the big ones. His and Meredith's love story was central to the Grey's universe. No matter how many times they had been pulled apart over the years, they always found a way back to each other. So, when he was killed off, many fans were left wondering why.
"The decision to have the character die the way that he did was not a difficult one in the sense of what were the options?" show creator Shonda Rhimes said at the 2015 Summer TCA press tour. "Either Derek was going to walk out on Meredith, and leave her high and dry, and what was that going to mean? That was going to suggest that the love was not true, the thing we had said for 11 years was a lie and McDreamy wasn't McDreamy. For me, that was untenable."
So in the end, Derek ended up dying after being struck by a car when trying to help people involved in an accident.
"Meredith and Derek's love had to remain Meredith and Derek's love," Rhimes said. "As painful as it was for me as a storyteller, because I had never really thought that was going to happen, it preserved what felt true to me, was that Derek was going to have to die in order for that love to remain honest. Because I really couldn't have the idea that he just turned out to be a bad guy who walked out on his wife and kids be a true story. To me, it felt like that was the only way to make Meredith and Derek's magic remain true and forever frozen in time."
What Derek's return means for Meredith
At the end of the season 17 premiere, Meredith is found passed out in the parking lot. She then enters a dream state where she finds Derek on the beach. As fans of the show know, seeing a dead person never bodes too well. Remember when Izzie Stevens couldn't stop seeing Denny  Douquet? So, people were immediately worried for Meredith.
While on The Ellen DeGeneres Show, Patrick Dempsey, who plays Shepherd, confirmed that fans were right to worry. He revealed that this season, Meredith will suffer from coronavirus (COVID-19).
"And to the credit of the writers, Krista came up with this great idea where I will come and visit her in her COVID dream," Dempsey said.
Dempsey wasn't sure how many episodes he would be on this season but assured fans that it would be more than one, which means Meredith could be suffering from coronavirus for several episodes.