'Grey's Anatomy': How Long Will Patrick Dempsey Return as Derek Shepherd in Season 17?
The Grey's Anatomy Season 17 premiere dropped a major shocker when Patrick Dempsey returned as Derek Shepherd. Of course, everyone knows the beloved character died over five years ago. So fans know Derek's time with Meredith Grey (Ellen Pompeo) will be short-lived. But how long will Dempsey be back on Grey's Anatomy? Here's everything we know about the MerDer arc thus far.
How did Patrick Dempsey return as Derek Shepherd on 'Grey's Anatomy' Season 17?
RELATED: 'Grey's Anatomy': Sarah Drew Says She Would Return as April Kepner for the Last Season
In the final moments of the Grey's Anatomy Season 17 premiere, Meredith collapsed after dealing with the coronavirus (COVID-19) pandemic all day. The general surgeon was suddenly transported to a peaceful beach. Then a familiar voice called out her name in the distance.
"Meredith," Derek exclaimed across the beach. He smiled, waving his arms at his wife, who — much like viewers at home — was shocked.
As expected, the episode ended right then and there. However, the trailer for Grey's Anatomy Season 17 Episode 3 confirmed the Meredith and Derek beach moment will continue. In the preview, Meredith told her husband that she missed him. Then Derek replied, "I know."
Krista Vernoff reveals how long Patrick Dempsey will play Derek Shepherd on 'Grey's Anatomy' Season 17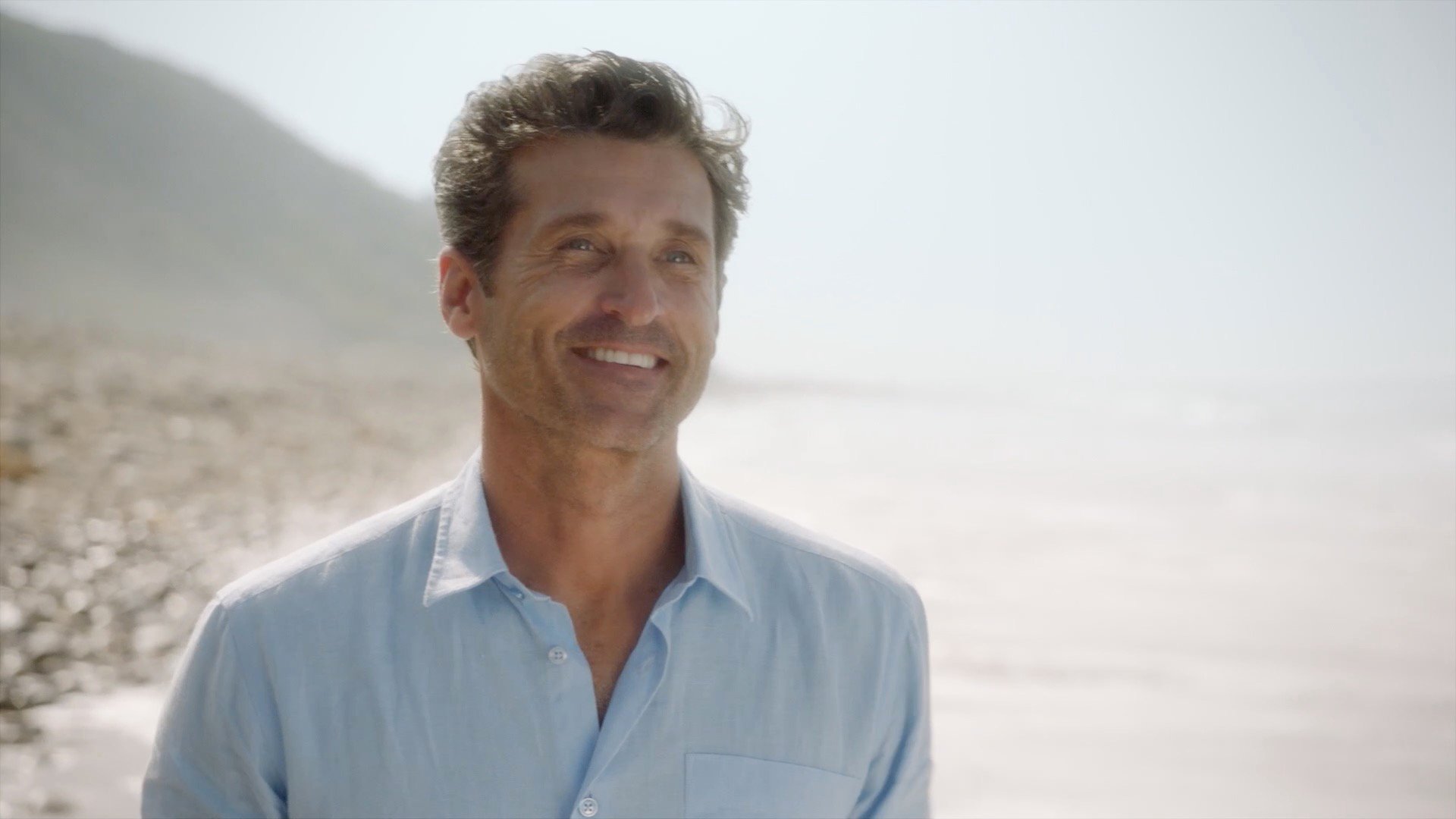 RELATED: 'Grey's Anatomy' Season 17: Jo 'Builds a New Life' After Alex's Surprising Exit
After Derek and Meredith's surprising reunion on Grey's Anatomy Season 17, the LA Times released an interview with showrunner Krista Vernoff. She confirmed McDreamy will be back not once, but three more times.
"We will see more of [Derek] this season. This was not just a cameo," Vernoff said. "He will appear three more times."
Meanwhile, when speaking with News Center Maine, Dempsey shared how Derek will tie into Meredith's storyline moving forward. He revealed that his character will "keep coming back" by visiting Meredith when she needs it the most.
"I keep coming back, visiting her, and talking to her in critical moments throughout the course of the season," Dempsey said.
Krista Vernoff, Patrick Dempsey, and Ellen Pompeo open up about working together on 'Grey's Anatomy'
RELATED: 5 'Grey's Anatomy' Episodes That Changed the Shondaland Series Forever
It's clear Dempsey won't be back on Grey's Anatomy for long, but it seems the Meredith and Derek reunion brought some joy to everyone involved, from the fans to the team behind the show. In an interview with Deadline, Vernoff revealed the writers simply wanted to include a fun escape for viewers. Then Pompeo amplified the idea.
"It started as, how do we give people some escape. I had this imagining of a beach motif throughout the season," Vernoff said. "I called Ellen, and I said, what if we bring back, I don't know, some dead character that you could dream of on the beach, that would be so fun for the fans. And she said, let's get Patrick."
As it turned out, Pompeo and Dempsey reconnected recently and discussed the possibility of Derek's return while on a hike in Malibu. Pompeo told Deadline both parties were excited to "help people and bring a smile to people's faces." They also "had a ball" filming together again on Grey's Anatomy.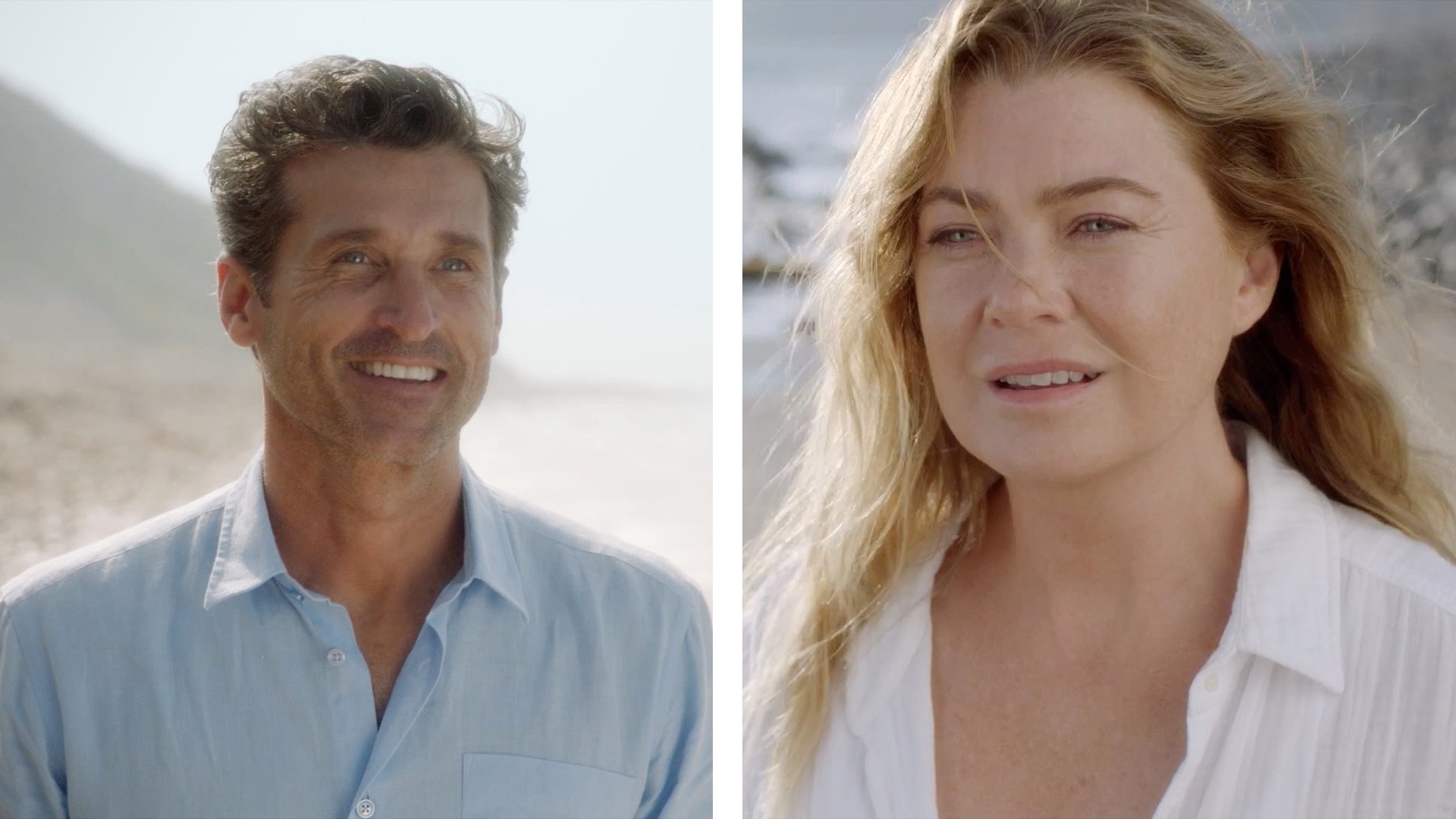 RELATED: 'Grey's Anatomy': Ellen Pompeo Could Leave After Season 17 — But She Won't 'Take the Decision Lightly'
"It felt great," Pompeo said. "Patrick and I have this chemistry, where I think, even from when we first met, for some reason, it just felt like we've known each other for a hundred years. And it's just the same feeling. It's like riding a bike, we just have a chemistry and a dynamic that's always served us well, and I think we have a genuine affection for each other."
She continued, "It was very healing to come back. And know that we're doing something good, putting out a positive story, a healing story, going to make people smile."
Dempsey also shared his thoughts on reprising his role. "It was really fun, very special. It felt really comfortable, incredibly safe," he said.
Then when the actor was asked whether he'd do more episodes, Dempsey didn't exactly say no. He said:
Yeah, it was fun, because I really love the message of what the dynamic is in this story. With everything that we're dealing with right now, and certainly, we have been distracted with the election, but we're going to get back into the reality of COVID, being in a pandemic, and all the lives that have been lost. Where are these souls going? And I think that's what attracted me to this storyline. I think it can be really helpful and healing to so many people.
Check out Showbiz Cheat Sheet on Facebook!