'Grey's Anatomy': Patrick Dempsey Swears Shonda Rhimes Hated Him During His Audition
Grey's Anatomy star Patrick Dempsey departed the show five years ago, but Derek Shepherd lives on in fans' hearts. It's hard to believe that Dempsey thought showrunner Shonda Rhimes hated him during his audition for McDreamy.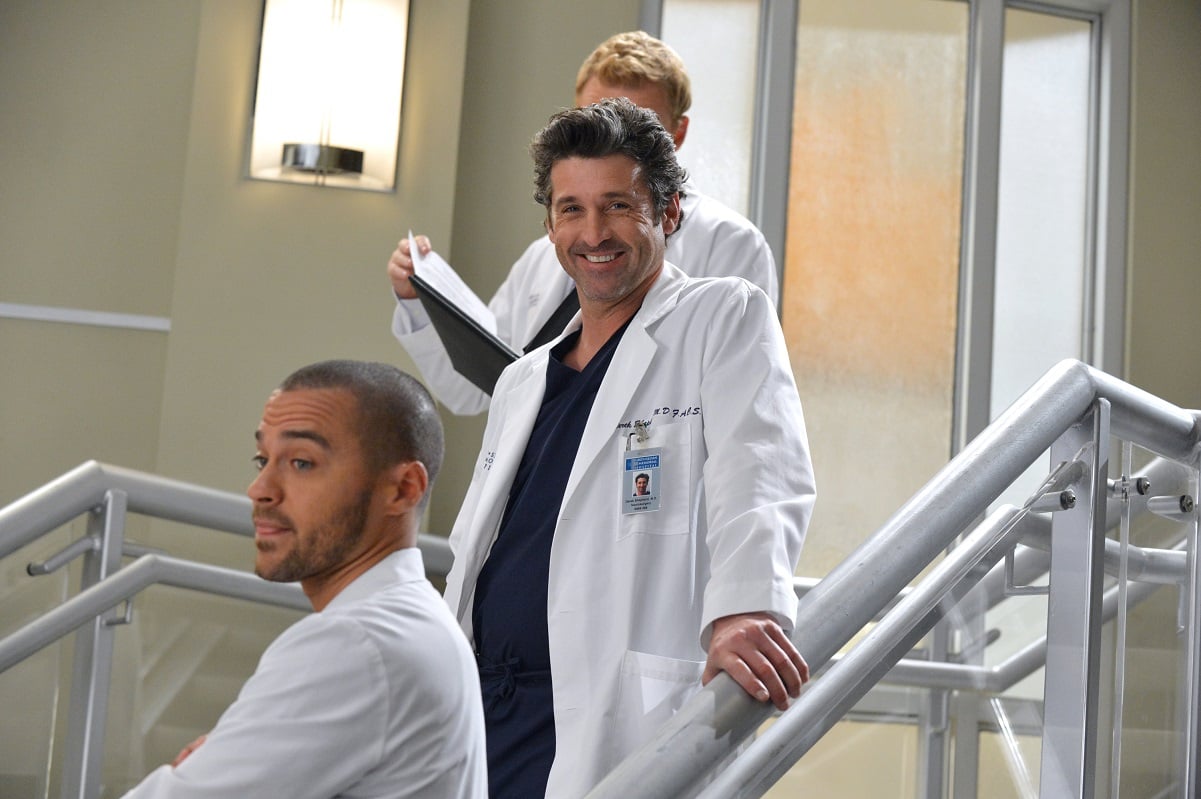 Why did Patrick Dempsey think Shonda Rhimes hated him during his 'Grey's Anatomy' audition?
When Dempsey auditioned for the pilot season of Grey's Anatomy, it was an unnamed surgical drama. Peter Horton was set to direct the pilot. Dempsey auditioned with him, Betsy Beers, and Shonda Rhimes.
"I go into the room, and Peter is very warm and loving toward me," Rhymes told The Paley Center for Media. "We reconnect. He still is wonderful. Betsy Beers is very warm and wonderful."
Dempsey had quite the filmography resume at that time. In the 1990s and early 2000s, he starred in mostly small films and TV. The auto racer was in Scream 3 (2000) as Detective Mark Kincaid. He also had a lead role in Sweet Home Alabama (2002), a surprise box office hit.
"Shonda Rhimes looks at me, no expression, just looks at me, the entire meeting just looking at me," the auto racer continued. "No expression, no warmth, nothing. I called my agent, and I said, 'it's not going to work at all. Shonda Rhimes hates me.'"
'Grey's Anatomy': Did Shonda Rhimes hate Patrick Dempsey?
"I was completely terrified of her," Dempsey said in 2009. "She's scary. There's no way I could work with her."
However, the Bridget Jones' Baby star found out later that there was a reason Rhimes was so quiet during his audition.
"I was trying to figure out what dialogue I could write for him to say," Rhimes explained. "He walked in the room, and I thought, 'Oh my God, he's so dreamy.'"
RELATED: Patrick Dempsey's Recent Instagram Post Brought' Grey's Anatomy' Fans To Tears
The creator and producer of Grey's Anatomy liked Dempsey so much that she didn't say a word. She sat in the audition room, playing over lines that he could say in the new show.
"We met some actors, but none of them were dreamy," she continued. "He's going to say things like, 'Feels like coming up for fresh air.'"
Why did Patrick Dempsey leave 'Grey's Anatomy?'
Dempsey left Grey's Anatomy in 2015 to focus on his wife, Jillian, and three children, Talula, and twin boys, Sullivan and Darby.
"I'm very grateful for Grey's Anatomy," Dempsey told People. "It's given me the opportunity to do everything. But at the same time, there was a cost."
The show always had 24 episodes, and it was quite a time commitment. 
RELATED: 'Grey's Anatomy': Who is the Attending Doctor That Killed Derek' McDreamy' Shepherd?—Why is he back?
"I think after a certain period of time, no matter how much money you make, you want control out of your own schedule," the actor continued. "It had been long enough. It was time for me to move on with other things and other interests. I probably should have moved on a couple of years earlier. I stayed a bit longer than I should have."