'Grey's Anatomy': Patrick Dempsey's Instagram Post With Ellen Pompeo Has Fans Begging For More
Loyalists of Grey's Anatomy got a gift prior to the holiday season with the season 17 premiere. With Patrick Dempsey reprising his role as Dr. Derek "McDreamy" Shepherd and reuniting with his longtime love Dr. Meredith Grey (Ellen Pompeo), the surprise storyline set the stage for an unprecedented season.
Dempsey commemorated his beach scene with Pompeo by posting an Instagram picture, along with a message of encouragement and gratitude. Fans were clearly more focused on seeing the iconic Mer-Der couple together again.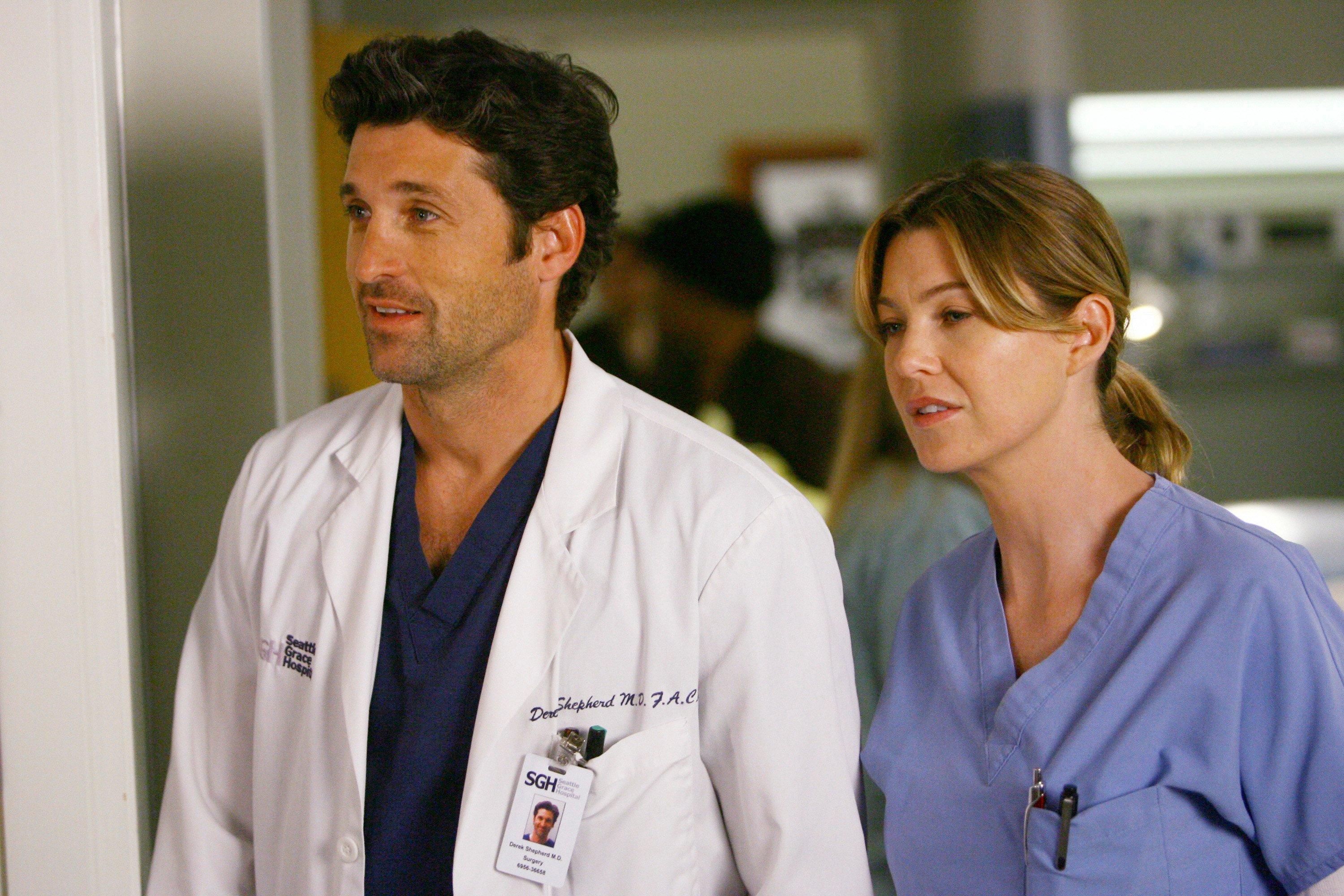 Season 17 surprise
Headlines were abuzz with news of Dempsey's return after the season premiere of Grey's Anatomy on Nov. 12. Leaving fans yearning for more McDreamy, show producers and cast members are keeping details vague on the Meredith and Derek reunion.
Dempsey left the show in 2015, with his character being killed in a car accident. The actor attributed his departure to wanting to spend more time with his family, though he noted the struggle he had in his decision.
"It's remarkable to be a working actor, and then on top of that to be on a show that's visible," Dempsey told with Entertainment Weekly in 2015 before his final episode aired. "And then on top of that to be a phenomenal show that's known around the world, and play a character who is beloved around the world. It's very heady."
Despite the show's notoriety, Dempsey felt it was time to move on from Grey Sloan Memorial.
"[But] there is a time when you're like, how much more can we do with this character?" the Enchanted star noted. "[And] you never know your schedule, so your kid asks you what are you doing on Monday, and you go, … 'I don't know my schedule.' So doing that for 11 years, that's challenging."
Meredith and Derek take to Instagram
Posting two photos of himself and Pompeo on the beach where their now-famous reunion scene was filmed, Dempsey took the opportunity to express his gratitude for health care workers and added some reminders on genuine good will.
"Please let's come together, respect each other, wear a mask, and thank our first responders," the Grey's Anatomy alum wrote on Instagram. "They work tirelessly and risk their lives to keep us safe. #greysanatomy#wearamask#respect#firstresponders#thankyou"
This isn't the first time Dempsey used social media to send a message on safe practices during COVID-19. In June, he posted an Instagram photo of himself in a mask along with his iconic McDreamy tagline, "It's a Beautiful Day to Save Lives."
Fans can't get enough of the Meredith-Derek reunion
Comments on Dempsey's post with Pompeo went from ecstatic shock to enthusiastic gratitude.
"Do you have any idea of how happy we are?" one fan wrote. "YALL ARE GONNA BREAK THE INTERNET," another commented. "MY HEART CANT TAKE THIS," a follower posted. "DEREK IS ALIVE," one noted.
Some of Demspey's followers thanked him for his acknowledgement of first responders during the challenging pandemic.
"Thank you for adding some joy to our horrific world right now," a fan posted. "Covid is worse now than April 2020. As a healthcare worker we need all the love we can get."
Another fan praised the TV couple for making a very difficult year much brighter, commenting, "YOU DONT UNDERSTAND HOW MUCH YOU SAVED 2020."
Fans are sure to be tuning in to Grey's Anatomy this season to get more of their Mer-Der fix.