'Grey's Anatomy': People Really Hated Callie When She First Appeared on the Show
The medical drama Grey's Anatomy has been wildly popular from the day that it first aired, and most of the characters have become fan favorites. Although we have seen many people come and go over the years, it almost seems as if just about all of them were unique and special in some sort of way.
It is always sad to see a character go, but when new people arrive at Grey Sloan Memorial Hospital, fans are usually pretty eager to see what they will bring to each storyline, and most are on the edge of their seats with anticipation.
Actor Sara Ramirez was able to charm millions of viewers during her time on Grey's Anatomy, but it turns out things weren't so great in the beginning. Let's discuss why people really hated Callie when she first appeared on the show. 
Who is Callie Torres on 'Grey's Anatomy'?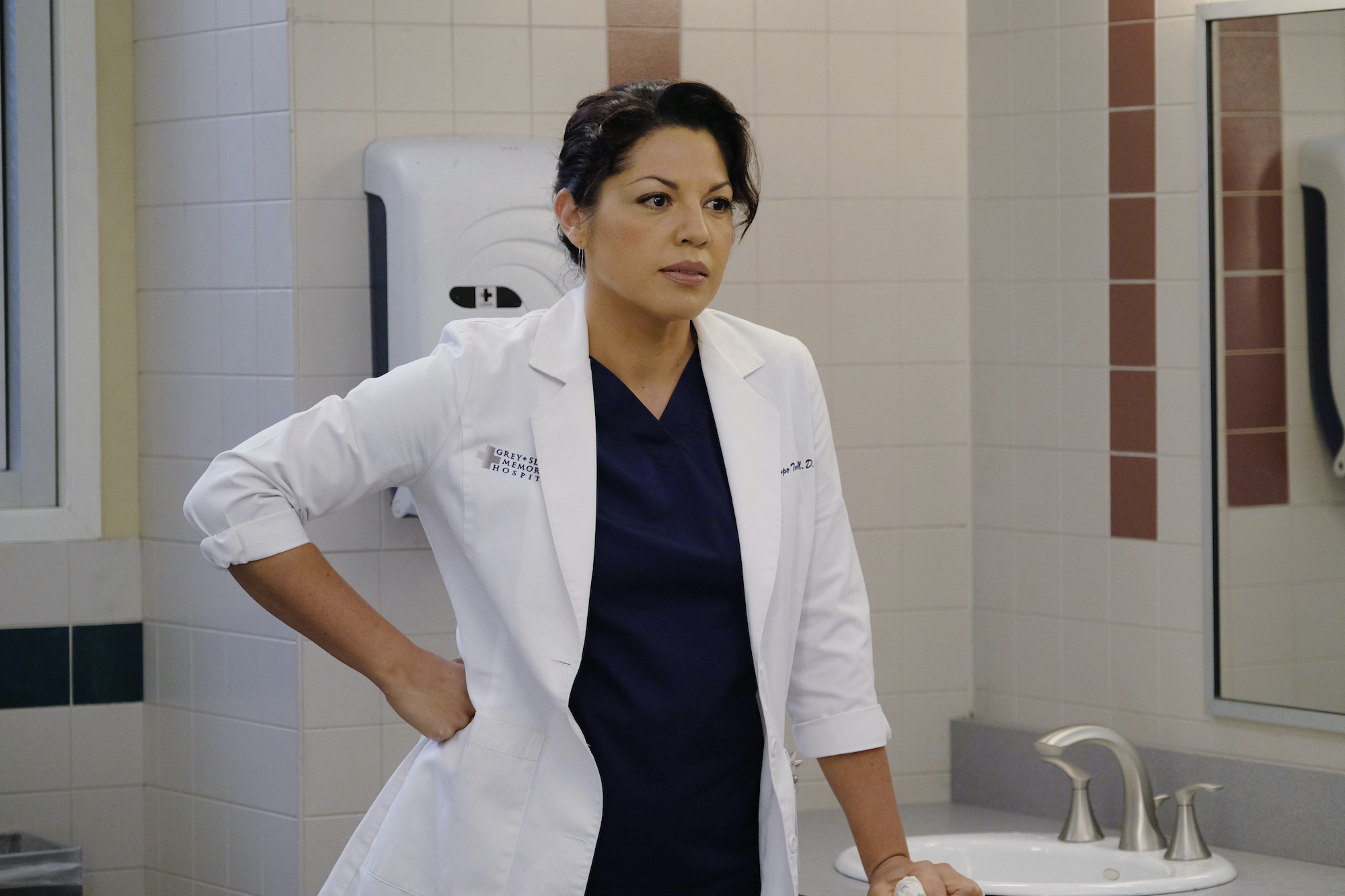 For those who don't know, let's take the time to talk about just who Callie Torres is. She made her first appearance in the second season of Grey's Anatomy and definitely took the other characters by storm.
As the head of orthopedic surgery, Torres had an important role, and she cultivated her personal relationships as well. During her time on the show, the character married and divorced Dr. George O'Malley, and their relationship wasn't exactly the most open and honest.
It was after a decade of portraying Torres that Ramirez left the show at the end of Season 12 when her character reconciled with her ex-wife and daughter and ultimately moved to New York.
People really hated Callie at first
RELATED: 'Grey's Anatomy': Some Fans Don't Want to Find Out DeLuca Was Right About His Patient
It may seem pretty hard to believe, but when Torres first made her appearance on the popular show, she wasn't exactly welcomed with open arms.
According to Reddit, fans felt that she was pretty annoying and even desperate, and she was actually one of the most disliked characters on Grey's Anatomy. It stayed that way for a few seasons, and even with her personal relationships, viewers always thought that she was a bit too "clingy" for their preference.
Apparently, there wasn't much chemistry between Torres and her significant others, and it didn't go unnoticed. However, by the 4th season, things began to change and fans saw Torres in a new light. She eventually became one of the most coveted characters on the show.
How did fans react to Callie leaving 'Grey's Anatomy'?
Since Torres was able to get on the good of so many fans, it is no surprise that her departure affected people so deeply.
The actor released a statement via ABC News saying that "I'm deeply grateful to have spent the last 10 years with my family at Grey's Anatomy and ABC, but for now, I'm taking some welcome time off."
So, how exactly did fans feel about this? It was pretty emotional, and according to Closer Weekly, quite a few tears were shed during her final appearance. The storyline was deep and personal, and it was like saying goodbye to a beloved friend.
Looks as even though Callie may have slightly rubbed people the wrong way at first, she was able to turn the tables in her favor, and win over the hearts of many.