'Grey's Anatomy' Pilot Didn't Include Major Character That Was Later Added With CGI
ABC's medical television drama, Grey's Anatomy, first hit airwaves in 2005. Now, over 15 years later, the medical drama is still going strong.
The show has seen a lot of characters come and go over the years. One of the original Grey's Anatomy characters, Dr. Alex Karev, made his last appearance in March 2020. While Karev quickly became a fan favorite, he wasn't initially supposed to be a character on the show at all.
The character was a late addition to the show and had to be edited into the pilot episode using CGI technology. Read on to learn more about Karev and how writers almost left a fan favorite completely out of the script.  
A character you can't help but love 
When Karev first graced television screens across the country in 2005, he was a character that could definitely be classified as "rough around the edges." However, he was also a character that fans couldn't help but love. Karev started out on Grey's Anatomy as one of the five original surgical interns that the show centered around.
Karev's fellow surgical interns were Meredith Grey, Cristina Yang, Izzie Stevens, and George O'Malley. Originally, his fellow interns thoroughly disliked him.
Karev was introduced as a brusque, dismissive, and generally arrogant young surgeon. He had a less than ideal upbringing leading to him having a negative attitude, short temper, and a desire for rudeness.
However, through his 15 years on the show, Karev undergoes significant character development. Ultimately, he becomes a beloved friend and confidant of the original interns and many other characters too. 
An unexpected longevity 
With so many characters coming and going from the series, Dr. Karev has had somewhat unexpected longevity on the show. Of the five original surgical interns on the series, only Meredith Grey and Karev made it all the way through to season 16.
Through all the ups, downs, and upheavals that Alex Karev has undergone throughout the series, his character could have been written or killed off early on in the series. However, with Karev being such a fan favorite combined with the actor's, Justin Chambers, willingness to stay on the show, the character has made it through the last fifteen years on the air. 
Karev has had a wild ride on the Grey's Anatomy throughout the years. He started off as a cocky surgical intern at Seattle Grace Hospital. However, throughout the years, he moved up to the position of resident and later a pediatric surgical fellow.
Karev also gained some compassion along the way as well. Along with his career advancement, he made quite a few strides in his personal development as well.
Unfortunately, the character also had to deal with a string of heartbreaks. Karev's most significant heartbreak came in 2010, when his wife, Izzie Stevens, leaves and divorces him. 
'Grey's Anatomy' almost missed out on a fan favorite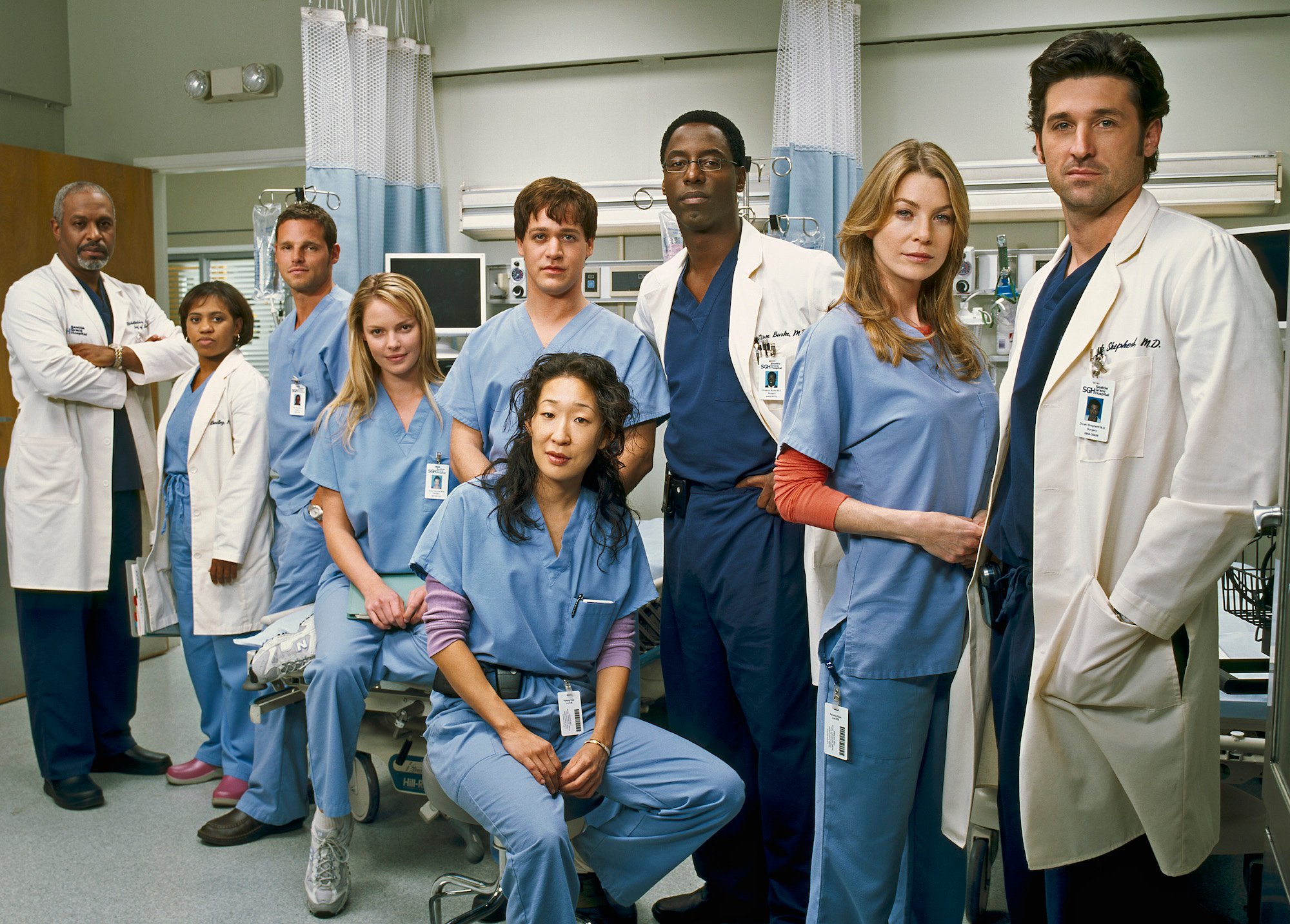 While Karev works through his heartbreak as Izzie departed from the show, over a decade later, the two would eventually reconcile. In March 2020, Alex and Izzie reconcile and start to raise their twins, Eli and Alexis, together.
While this decision seemed to be positive for Karev, not all fans were happy with the writers' decision to bring Izzie and Karev back together. Regardless of how fans feel about this latest storyline, Karev has remained a favorite among Grey's Anatomy fans for over a decade.
Looking at Karev's popularity and longevity on the show, it's crazy to think that the character almost never existed. 
In the original pilot episode, Karev wasn't even a character. Writers of the show decided to add a second male surgical intern to the script after the pilot was already filmed.
Karev was inserted into the pilot episode using CGI. It's hard to miss when viewing the episode back.
Ultimately, writers decided they needed to add a character that was bold and brusque to balance out the shy and awkward character of George O'Malley. Over the years, the decision to add in the character of Alex Karev has proven to be beneficial for the show.