'Grey's Anatomy' Pilot Episode Made Such a Subtle Nod To Shonda Rhimes Fans Probably Missed It
When 'Grey's Anatomy' premiered back in 2005, one of Meredith Grey's outfits hinted at creator Shonda Rhimes' past.
Go back to before Grey's Anatomy became the longest-running medical drama on TV. Return to the pilot episode of the series to spot a nod to its creator, Shonda Rhimes.
A comment from a doctor inspired Shonda Rhimes to create 'Grey's Anatomy'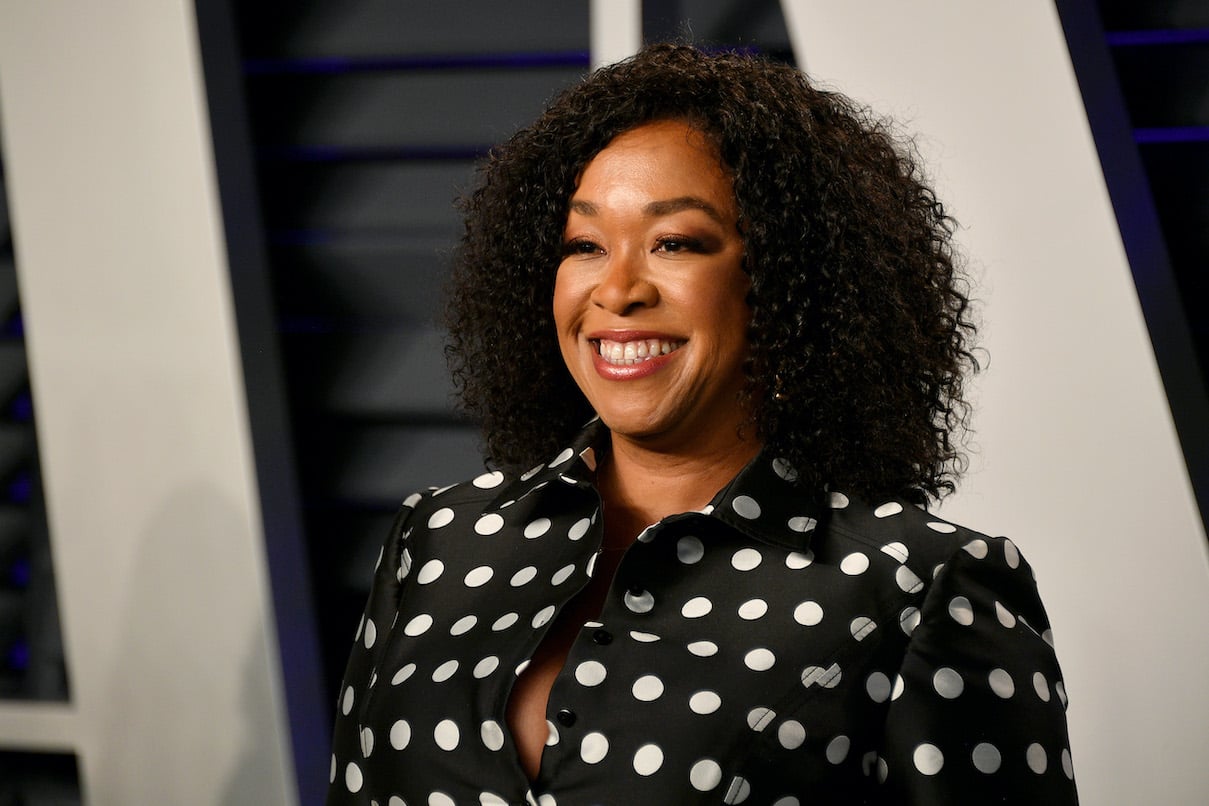 Rhimes revealed what inspired to her write a show about doctors during a conversation with Oprah Winfrey for O, The Oprah Magazine. 
"The idea for the series began when a doctor told me it was incredibly hard to shave her legs in the hospital shower," she said. "At first that seemed like a silly detail. But then I thought about the fact that it was the only time and place this woman might have to shave her legs. That's how hard the work is."
Rhimes already had a self-described "obsession with surgery" and she'd worked as a candy striper in high school. 
"My sisters and I would call each other up and talk about operations we'd seen on the Discovery Channel," she said. "There's something fascinating about the medical world—you see things you'd never imagine, like the fact that doctors talk about their boyfriends or their day while they're cutting somebody open."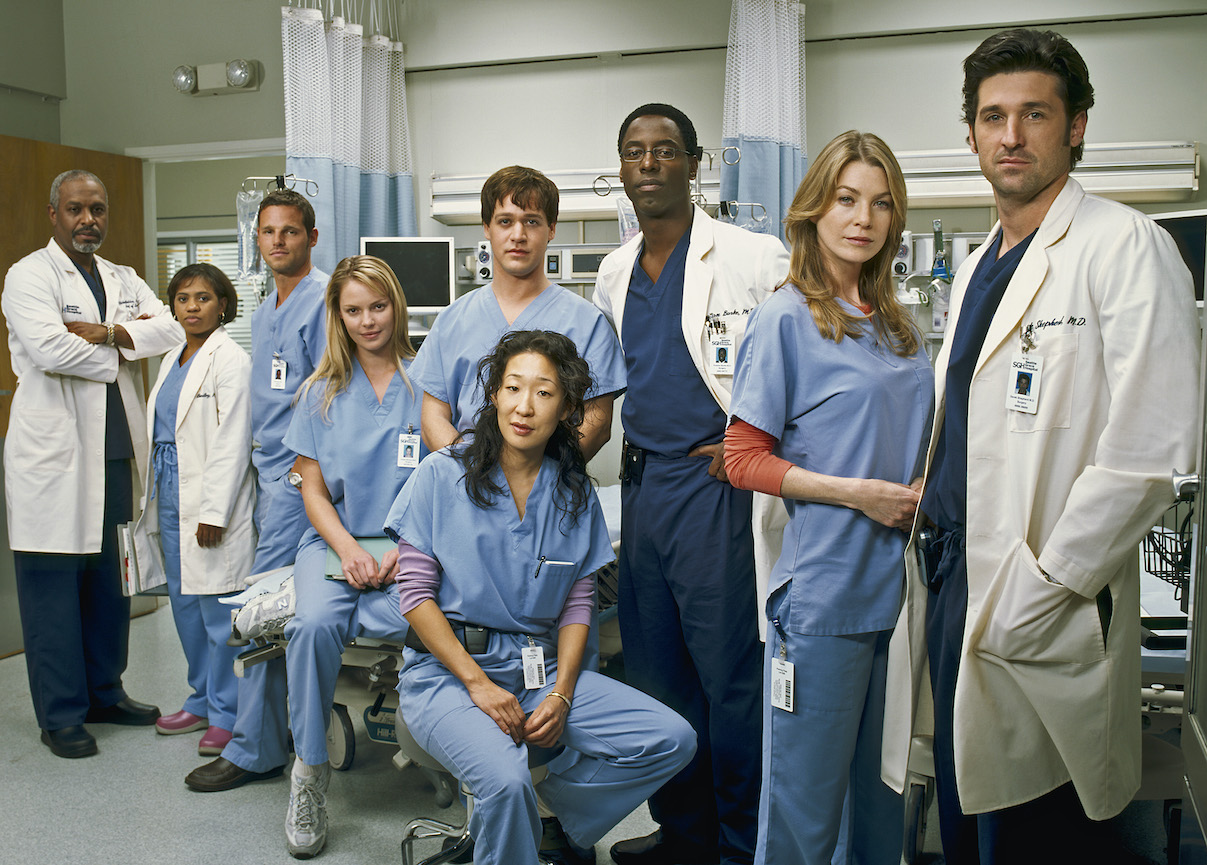 When ABC asked her to write a pilot, a medical drama seemed like the obvious choice. Not only did Robert Iger, the CEO of The Walt Disney Company, want a medical show but Rhimes felt comfortable creating one. 
"It was perfect because I was a medical junkie, and so it was very simple to do for me. I just said, 'If Bob wants a medical show, I am going to write a medical show,'" she later said in Joy Press' Stealing the Show: How Women Are Revolutionizing Television, according to an excerpt published by Shondaland.
Meredith Grey's shirt is a discrete nod to Shonda Rhimes
Grey's Anatomy Season 1 Episode 1: "A Hard Day's Night" premiered on March 27, 2005. Viewers meet Meredith Grey (Ellen Pompeo) on her first day as a surgical intern at Seattle Grace Hospital.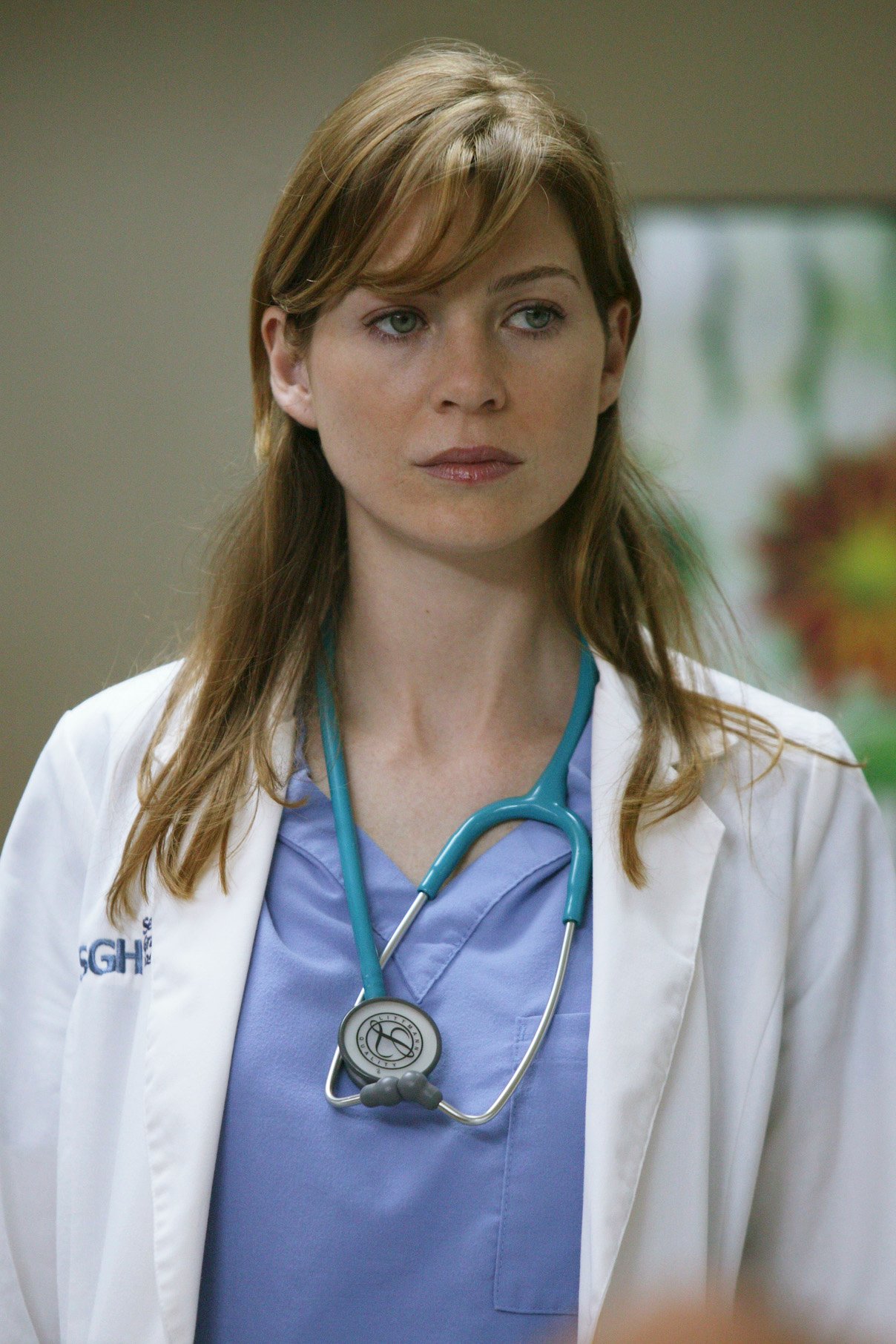 At the end of the episode after an exhausting 48-hour shift Meredith ditches her scrubs. Visiting her mother, the famous Ellis Grey (Kate Burton), she wears a Dartmouth shirt.
A heartbreaking scene because Meredith's mom doesn't remember her — she has Alzheimer's disease — the character's wardrobe is a shoutout to Rhimes. 
According to Screen Rant, Rhimes attended Dartmouth where she majored in English and Film Studies. The university awarded her an honorary doctorate in 2014. 
'Grey's Anatomy' Season 17 may be the end of the show
The program's 17th season could mark the end for the TV doctors. Pompeo said as much during a 2020 interview with Variety.
"We don't know when the show is really ending yet," she said. "But the truth is, this year could be it. I mean, this is the last year of my contract right now. I don't know that this is the last year? But it could very well could be."
In the past, ABC's made it clear the power to end Grey's Anatomy lies with Pompeo and Rhimes. 
Grey's Anatomy is available to stream on Netflix. New episodes air every Thursday night at 9 p.m. EST on ABC.