'Grey's Anatomy': The Most 'Problematic' Couple Is Also Who Fans Desperately Want to See Again
Grey's Anatomy fostered many relationships since the mid-2000s. For 17 seasons, fans have dissected each romance that occurred at Grey Sloan Memorial. While some of the couples like Meredith Grey (Ellen Pompeo) and Derek Shepherd (Patrick Dempsey) are celebrated by most fans, some never rooted for one pair in particular.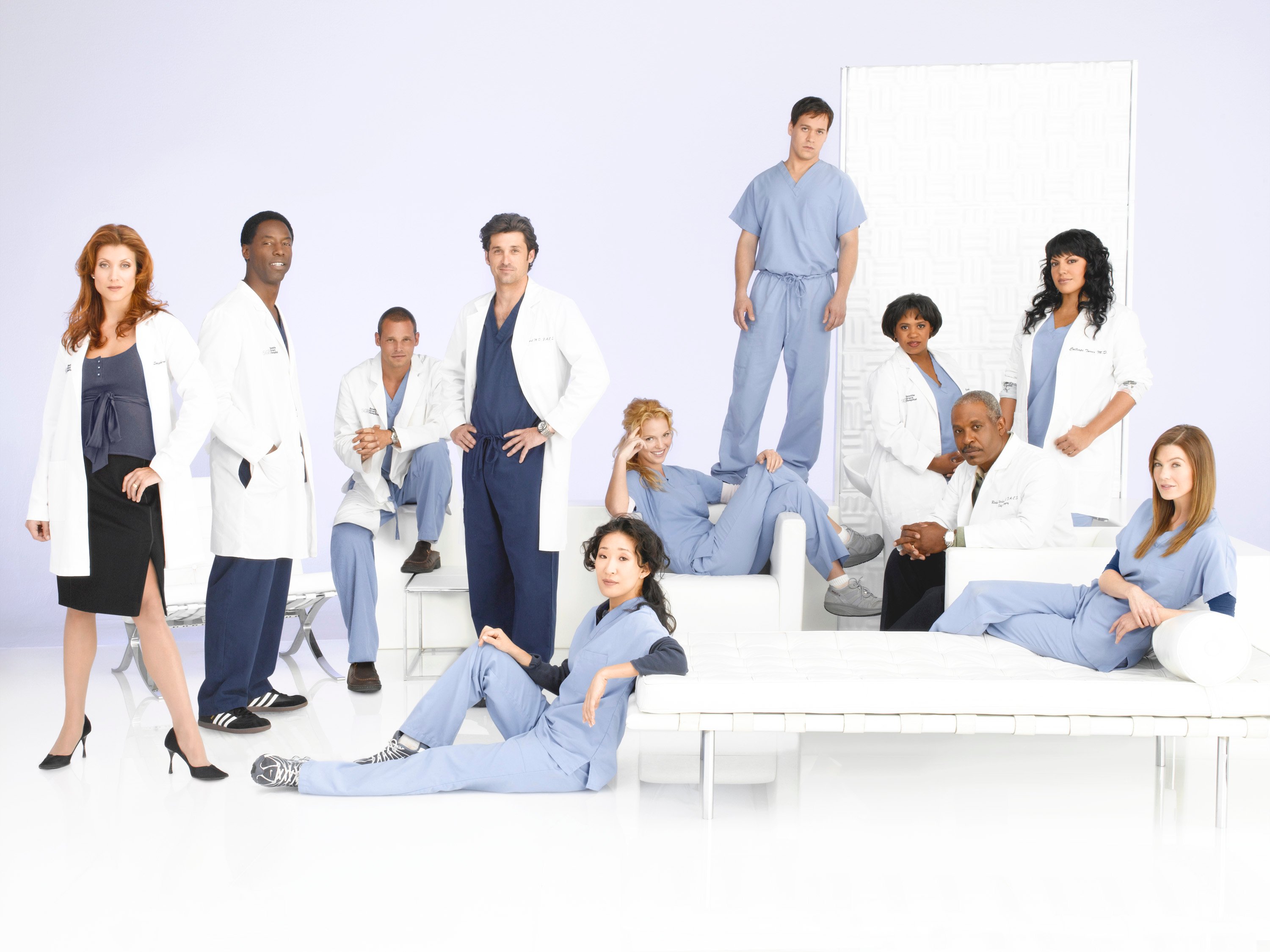 Some 'Grey's Anatomy' fans found 1 couple highly 'problematic' 
In March 2005, Grey's Anatomy premiered on ABC. Since the beginning, the Shonda Rhimes-led medical drama showed the professional and personal lives of its surgeons. As the show continued, many fans tuned in to see who the doctors ended up with next. 
One of the main couples on Grey's was Dr. Callie Torres (Sara Ramirez) and Dr. Arizona Robbins (Jessica Capshaw). While some Reddit fans adored the pair, others argued that they were the show's most troublesome relationship to watch. 
"They were pretty toxic and problematic and if they happened in 2021, they would never be considered iconic," one user wrote. "I get how important they were for the LGBTQ community, but other than that, they were terrible and the writers completely destroyed them in the custody battle. Like I'm glad I never shipped them because I wouldn't be able to enjoy them ever again after that. I feel so bad for the fans."
Another fan argued that, while they found Callie and the relationship "gross," it showed them that Ramirez carried the character well. 
What happened between Callie and Arizona?
During season 5, Callie found love again after her divorce from Dr. George O'Malley (T.R. Knight). While at a bar, she met Arizona.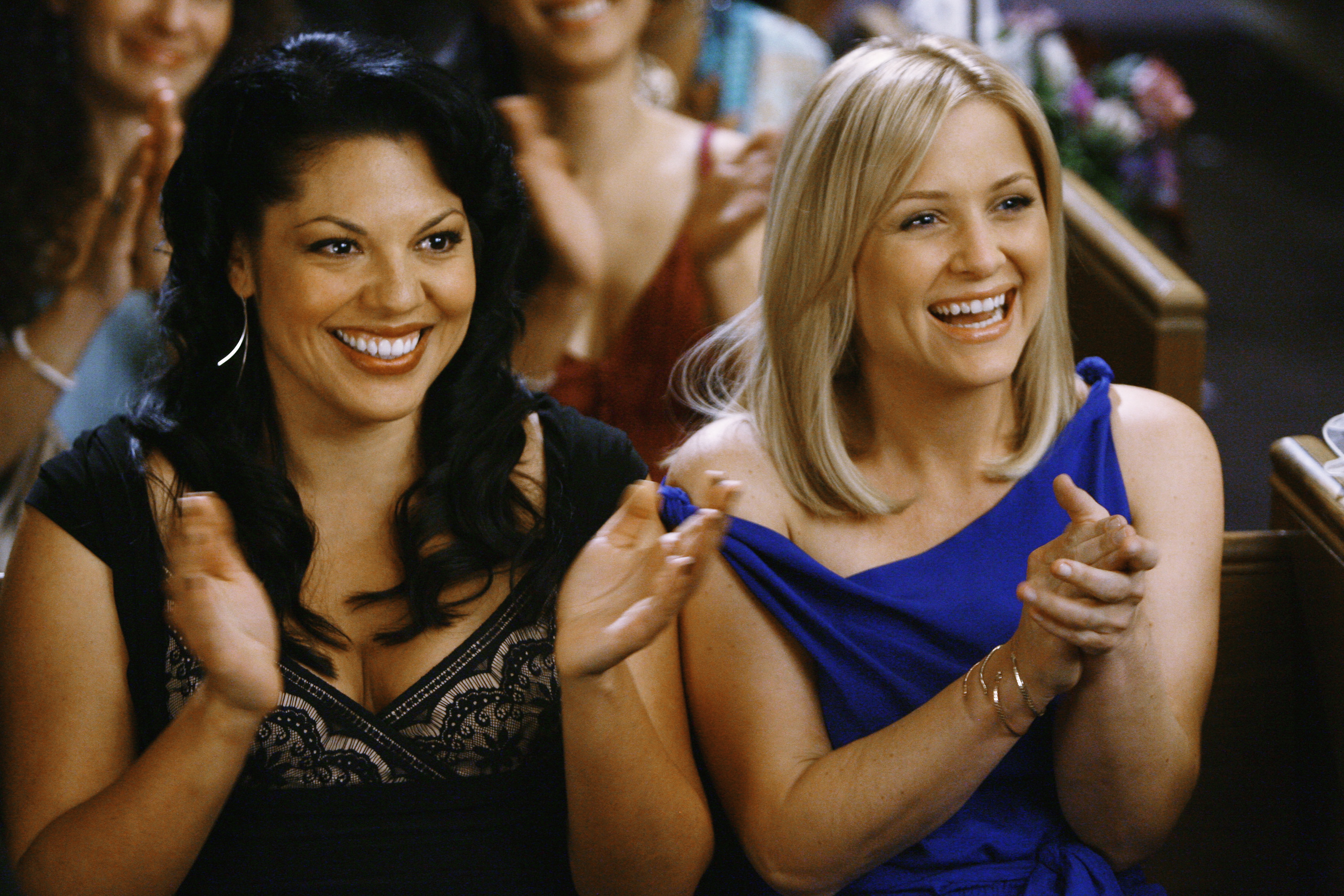 After the two shared their first kiss, they started dating. However, they soon faced several issues within their relationship. In season 7, the couple broke up when Arizona moved to Africa. When she returned, she learned that Callie cheated on her with her best friend, Mark Sloan (Eric Dane), and became pregnant with Sofia.
Although they stayed together after Sofia was born, "Calzona" couldn't make their relationship work. Following the horrific season 8 plane crash that took Arizona's leg, she cheated on Callie. Soon, they divorced and moved onto other people. During season 12, Callie met another doctor, Penny Blake (Samantha Sloyan). At the end of the season, Callie's new relationship affected her and Arizona's co-parenting relationship. The exes eventually had a custody battle for Sofia, which granted Arizona full custody. In season 14, however, she and Sofia moved to New York so Sofia could have both of her moms.
Will Callie and Arizona return to 'Grey's Anatomy'? 
In 2016, Ramirez left Grey's as Callie Torres. Although they made their exit, Capshaw stayed with the show for two more years. During season 14, she and Sarah Drew, who played April Kepner, got fired after the writers reportedly wanted to focus on other stories. 
Since leaving Grey's, both Ramirez and Capshaw moved on and worked on other projects. Nonetheless, many Grey's Anatomy fans continue to ship Callie and Arizona. Additionally, their supporters want to see them return to Seattle and confirm or deny if they're still together. 
For now, Calzona fans will have to relive their moments through older Grey's Anatomy seasons. Ramirez recently signed on to play Che Diaz in the Sex and the City spinoff, And Just Like That… Also, Capshaw wrapped production on a movie called Dear Zoe, per IMDb. 
Grey's Anatomy airs Thursday nights on ABC.