'Grey's Anatomy' Producer Talks 'Racial Reckoning' in Season 17
'Grey's Anatomy' producer feels that season 17 is a 'time capsule' for everything going on in the world right now. Here's why they brought race to the center of the show this season.
When Grey's Anatomy Season 17 began, the producer couldn't ignore the headlines around the world. In addition to Meredith Grey (Ellen Pompeo) almost dying from COVID-19, season 17 tackles racial injustice. Executive producer Zoanne Clack explained how they decided to include the "racial reckoning" in the show's storyline in a recent interview.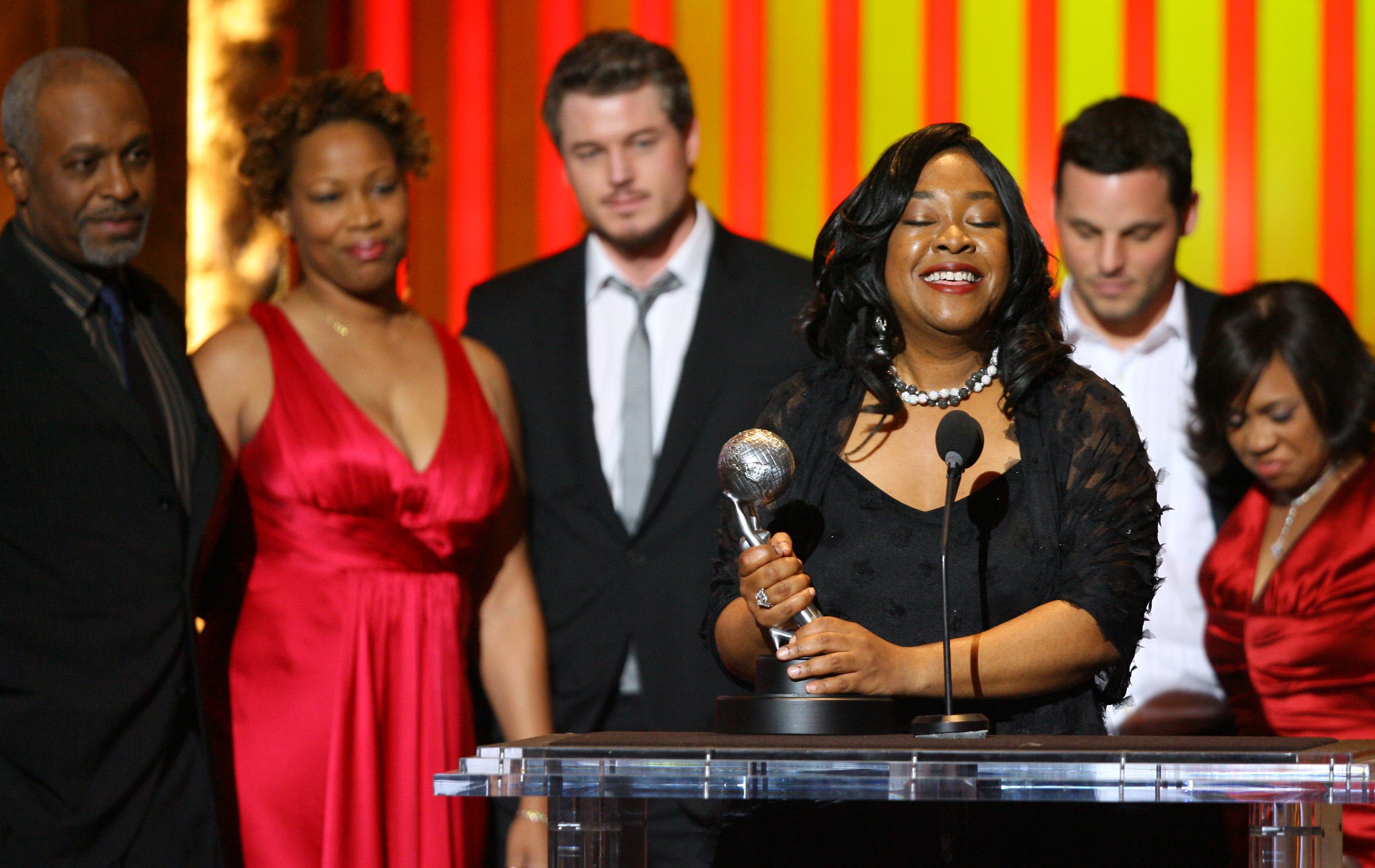 'Grey's Anatomy' recap
The Grey's Anatomy characters in season 17 do not shy away from conversations about race. They tackle it head-on. When a sex trafficker kidnapped two girls, everyone was outraged. However, Maggie Pierce (Kelly McCreary) was mad at more than the people who would traffic children.
"What about the monsters that got us here?" Maggie asked Amelia Shepherd (Caterina Scorsone). "The many reasons that Black girls are more vulnerable to be taken in the first place. I want outrage for that. I want outrage for the fact that we are seen as disposable and rarely seen as victims. Black girls are less likely to be seen as innocent than white girls."
Instead of only showing the characters' reactions to the death of George Floyd, the producers and writers made race a topic of conversation all season. Maggie's fiance, Winston Ndugu (Anthony Hill), watched cops empty and searched his car during a routine traffic stop. Meanwhile, Maggie worried that the police officers were going to kill him.
Producer explains why they made race part of the 'storytelling'
The Grey's Anatomy cast dealt with COVID-19 on and off-screen this season. Amid that storyline, they didn't shy away from difficult conversations about race. Why did the producers choose to tackle both COVID-19 and the topic of race in the same season?
"We are not like a drawn-from-the-headlines kind of show usually," Grey's Anatomy producer Zoanne Clack told NBC News. "But in the face of just so much going on and the racial reckoning that occurred—having COVID bring up a lot of these issues and bring them to the forefront. It's part of the storytelling, part of the medicine. It's part of our characters' journey."
She added that they wanted to bring everything that the world was feeling this year into the show.
"When people look back on this season, it's kind of a little time capsule which I'm really proud of," she continued. "The isolation that everybody was feeling. The feeling from the doctors that we are doing everything we can but that is nothing, all the death and all the scariness of the time; I think we were really able to portray that."
Are the 'Grey's Anatomy' cases real?
While not every case is real, the Grey's Anatomy producer explained that they bring actual doctors into the writer's room every season. They take those stories from real surgeons and work them into the storylines. They also draw from their personal experiences. Grey's Anatomy producer Clack said the storyline about Miranda Bailey's (Chandra Wilson) mother was based on a story about her mother.
"She was hospitalized and then in the rehab center and then back at a new place," Clack explained about her mother. "She also has Alzheimer's. It was a complete journey as it were. Grey's let me finish that journey. I was very grateful to have written that episode." 
Clack's mother did not die from COVID-19 but went through a very similar situation as Bailey's mother did on the show. So, this season made sense also to bring in the conversations about race that people have every day. 
Grey's Anatomy Season 17 airs Thursdays at 9 p.m. EST on ABC.