Is 'Grey's Anatomy' Renewed for Season 18? Everything Hangs in the Balance
As season 17 comes to a close, viewers are not-so-patiently waiting to hear if Grey's Anatomy is renewed for season 18. Meredith Grey (Ellen Pompeo) had visits from Derek Shepherd (Patrick Dempsey), George O' Malley (T. R. Knight), Lexie Grey (Chyler Leigh), and Mark Sloan (Eric Dane) while sick with COVID-19. Plus, April Kepner (Sarah Drew) returns in an upcoming episode. It sounds like a final season with many fan-favorite past characters returning, so many fans are getting worried.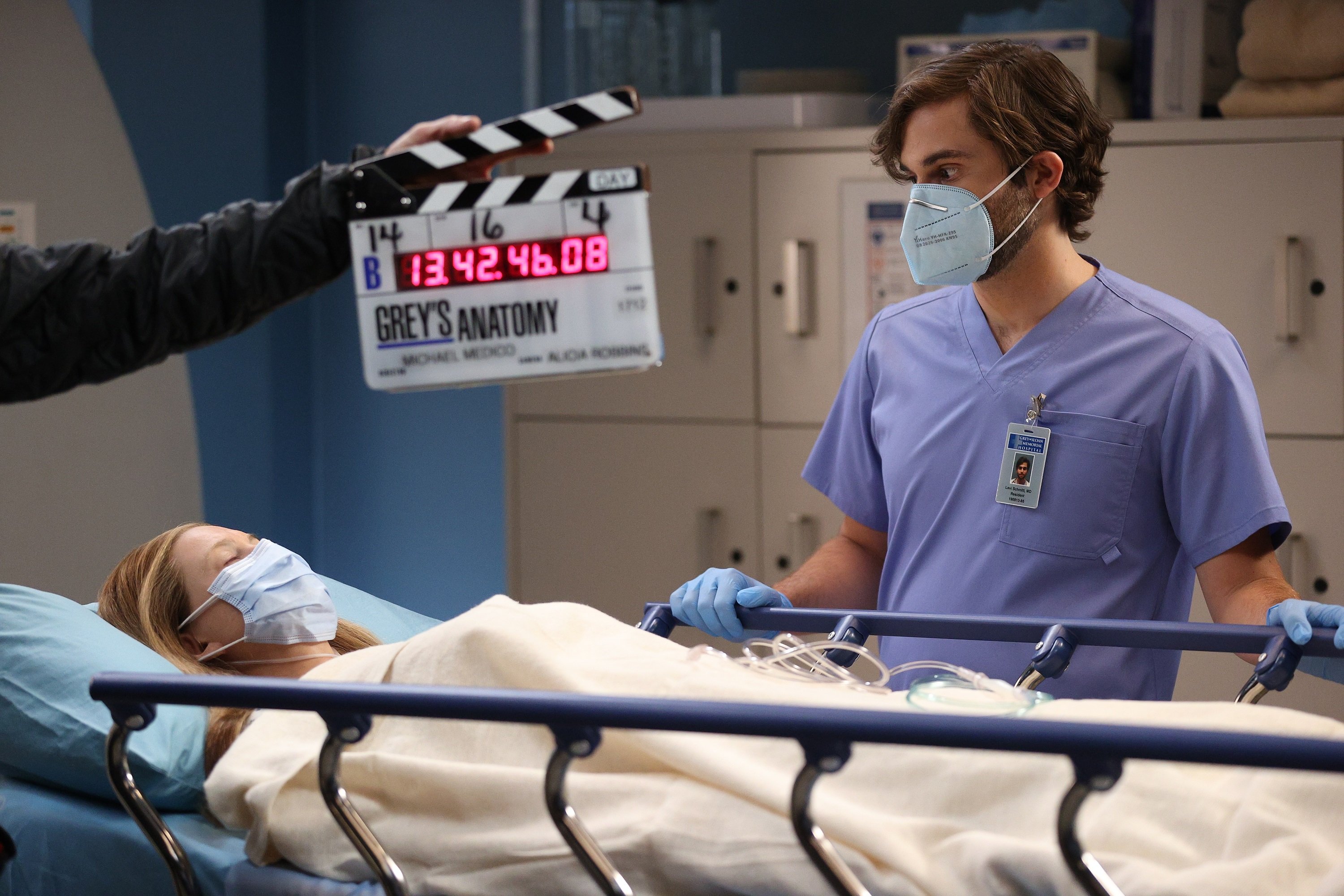 'Grey's Anatomy' Season 18 negotiations continue
The good news is that the current showrunner of Grey's Anatomy, Krista Vernoff, signed a multi-year contract with ABC on March 25, 2021. According to Deadline, the two-year agreement that Vernoff signed with ABC is a crucial piece regarding whether Grey's Anatomy is renewed for season 18. She took over as executive producer and showrunner when Shonda Rhimes left in 2017. Vernoff also produces Station 19 and ABC's new series, Rebel. 
'Grey's Anatomy' cast contracts in limbo
With only three main characters remaining from Grey's Anatomy original cast, it makes sense that the producers are waiting on contract negotiations. Although Ellen Pompeo's character is the center of the series, Miranda Bailey (Chandra Wilson) and Richard Webber (James Pickens Jr.) are just as important. The threesome dedicated 17 years of their life to acting on the show, many times with grueling hours. If ABC cannot agree with the actors, the producers won't have any control over whether Grey's Anatomy is renewed.
'Grey's Anatomy' Season 17 might be the last
Krista Vernoff has a Grey's Anatomy Season 17 finale planned and a series finale prepared for May. However, she doesn't know which one she is using until the ABC executives tell her what to do. 
"I've told them that I have to know before I'm making the finale what we're making," she told The Hollywood Reporter. "Because there are a couple of character threads that will change. I've got plans for both contingencies. Either there will be closure, or I will build something in that allows me to have a bit of a cliffhanger and a thread for next season."
The showrunner can't kill off beloved characters if they have to come back for Grey's Anatomy Season 18. However, even Vernoff doesn't know yet if Grey's Anatomy is renewed.
When will viewers find out the fate of Meredith Grey?
Now that ABC sealed Vernoff's deal, whether Grey's Anatomy is renewed comes down to the actors' contract negotiations. According to Deadline, Pompeo is close to an agreement. It looks like it's only going to be a one-season renewal at this point, unlike Pompeo's last, which was for two seasons.
Viewers should find out if Grey's Anatomy is renewed for season 18 by sometime in May 2021. The long-running medical drama airs Thursday nights at 9 p.m. EST on ABC.