'Grey's Anatomy' Fans Could See the Return of the 'Most Underrated Intern' This Season
Grey's Anatomy is finally back this week after a long hiatus due to the coronavirus (COVID-19) pandemic. On Nov. 12, Meredith Grey (Ellen Pompeo) will return to television screens to tackle the pandemic head-on at Grey Sloan Memorial Hospital. Fans "most underrated intern" won't be back this week, but there is a possibility we could see him return in future episodes.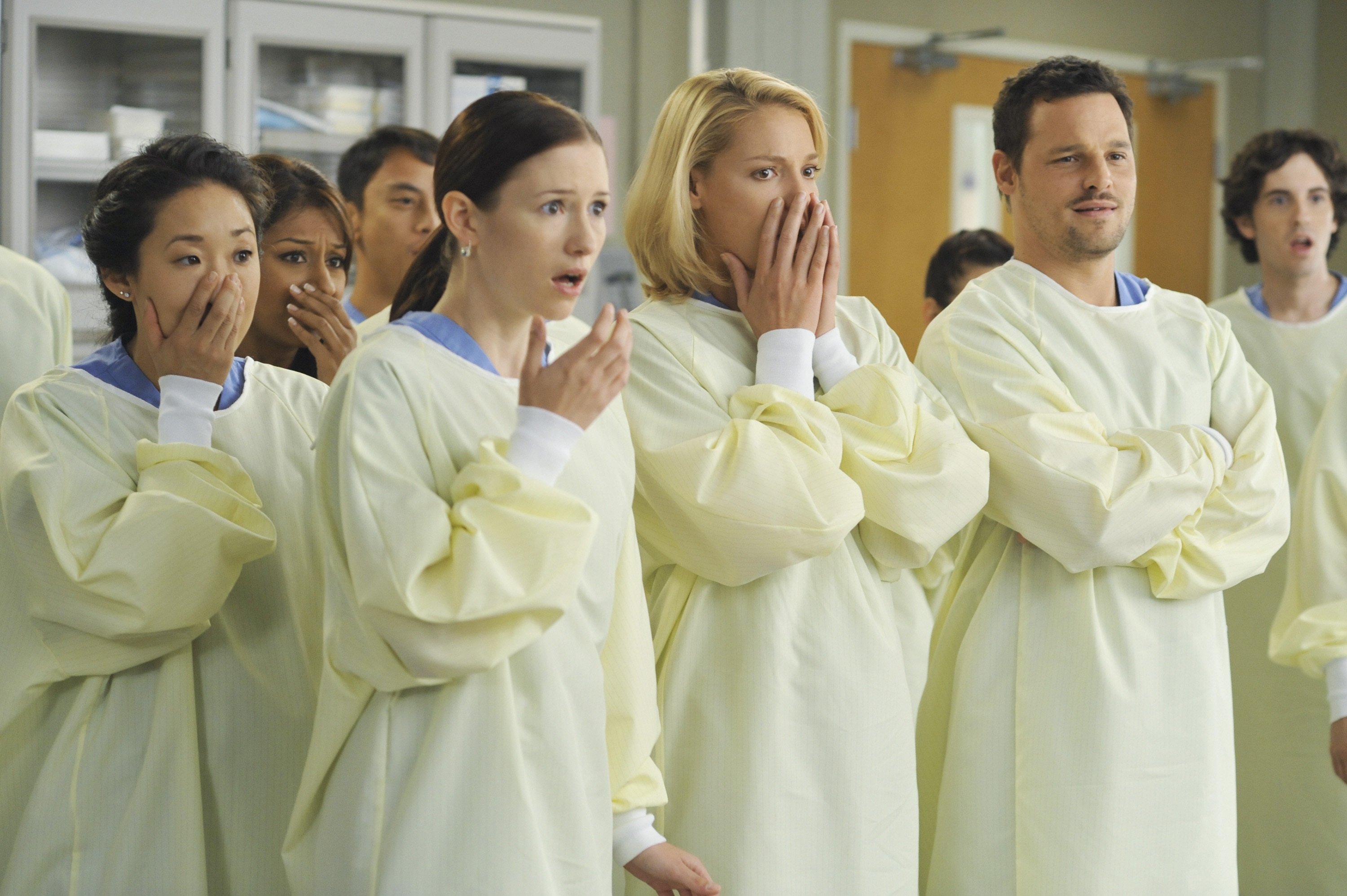 'Grey's Anatomy' interns come and go, but there are a few favorites
While all of Grey's Anatomy's beloved characters started as interns, Meredith Grey (Ellen Pompeo) and her friends are well past that point. However, over the years, Meredith and her co-workers have had their fair share of interns, some memorable and others forgettable. Out of the many that are now gone, some fan-favorites include Lexie Grey (Chyler Leigh) and Stephanie Edwards (Jerrika Hinton). Fans also point out George O'Malley (T. R. Knight) as a long-lost favorite, although he had to repeat his intern year.
Many fans are still devastated over the death of Meredith's sister, Lexie, in season 8 of Grey's Anatomy. Others lament Stephanie because she was one of the best but underused interns on the show. 
"Stephanie Edwards is possibly in the top three most tragic Grey's Anatomy characters of all time," Entertainment Tonight wrote after her departure. "Think about it — left by her boyfriend at a wedding, lost her boyfriend (and then was given essentially zero plot time to assess that loss). [She] did the heavy lifting for a surgeon who was in crisis during one of her most important surgeries (shout out to Dr. Herman). Stephanie. You deserved better."
'Grey's Anatomy' fans miss intern Casey Parker
Casey Parker (Alex Blue Davis) spent three seasons on Grey's Anatomy beginning in 2018. He served two tours of duty in cybersecurity for the Air Force before applying to an internship at Grey Sloan Memorial Hospital. He chose to quit the military because of the surgeons he saw while working overseas.
After coming to love the intern, fans are devastated that he last appeared on the mid-season premiere of season 16. Many were sure he would become a series regular after saving the hospital from a hacker.
"I think overall he's just a very well rounded character who isn't horribly dramatic or prone to making a scene," one fan wrote on Reddit. "It's a pity his character doesn't get developed more." 
Fans also point out that he had great chemistry with Teddy Altman (Kim Raver), and they would love to see the pair as a couple.
Could 'underrated' intern Casey Parker return in season 17?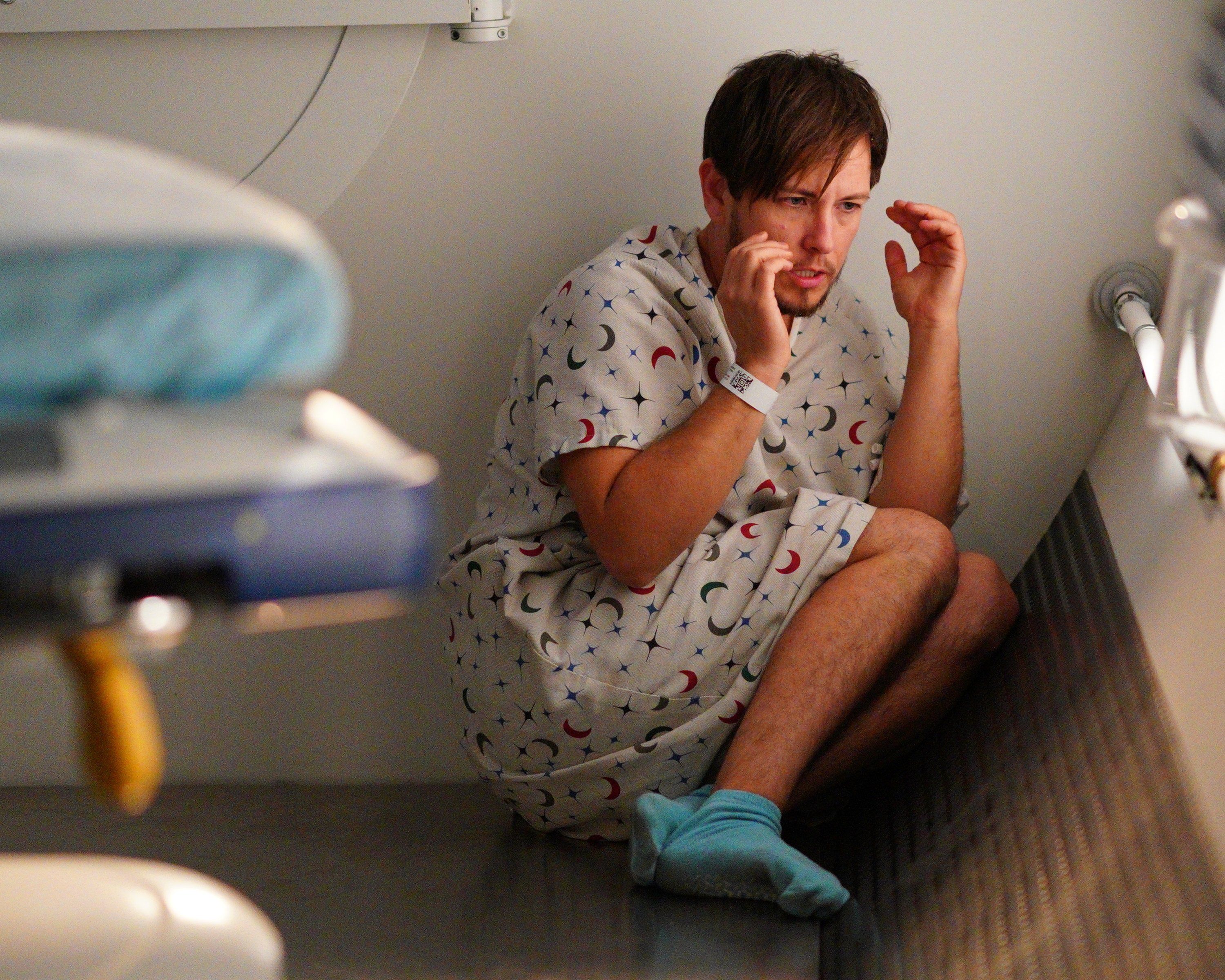 The last time fans saw Parker, he suffered from a temporal lobe contusion from the car crash at Joe's Bar. The injury exacerbated the intern's PTSD, so the surgeons transferred him to a wounded veteran facility. There were no updates on his condition after he left, so fans believe he could return. 
Alex Blue Davis is still an actor and a musician. In March 2020, he put out an album titled "Songs for Surgery," a cover album featuring numerous fan-favorite songs from Grey's Anatomy. From his Instagram account, it looks like he is very interested in reprising his role as Parker. Hopefully, viewers will see him this season.