'Grey's Anatomy': Sandra Oh Admits Isaiah Washington Was 'Nervous' About Returning as Burke
Sandra Oh and Isaiah Washington made significant contributions to the early Grey's Anatomy cast. As Dr. Cristina Yang and Dr. Preston Burke, the pair's relationship provided an entertaining and cultural impact on primetime television. However, their time as scene partners was cut short when Washington left Grey's in 2007.
Several years after his exit, the actor returned as Burke to wrap up Cristina's story. In a 2014 interview, Oh says Washington wasn't sure how fans would react to his guest appearance.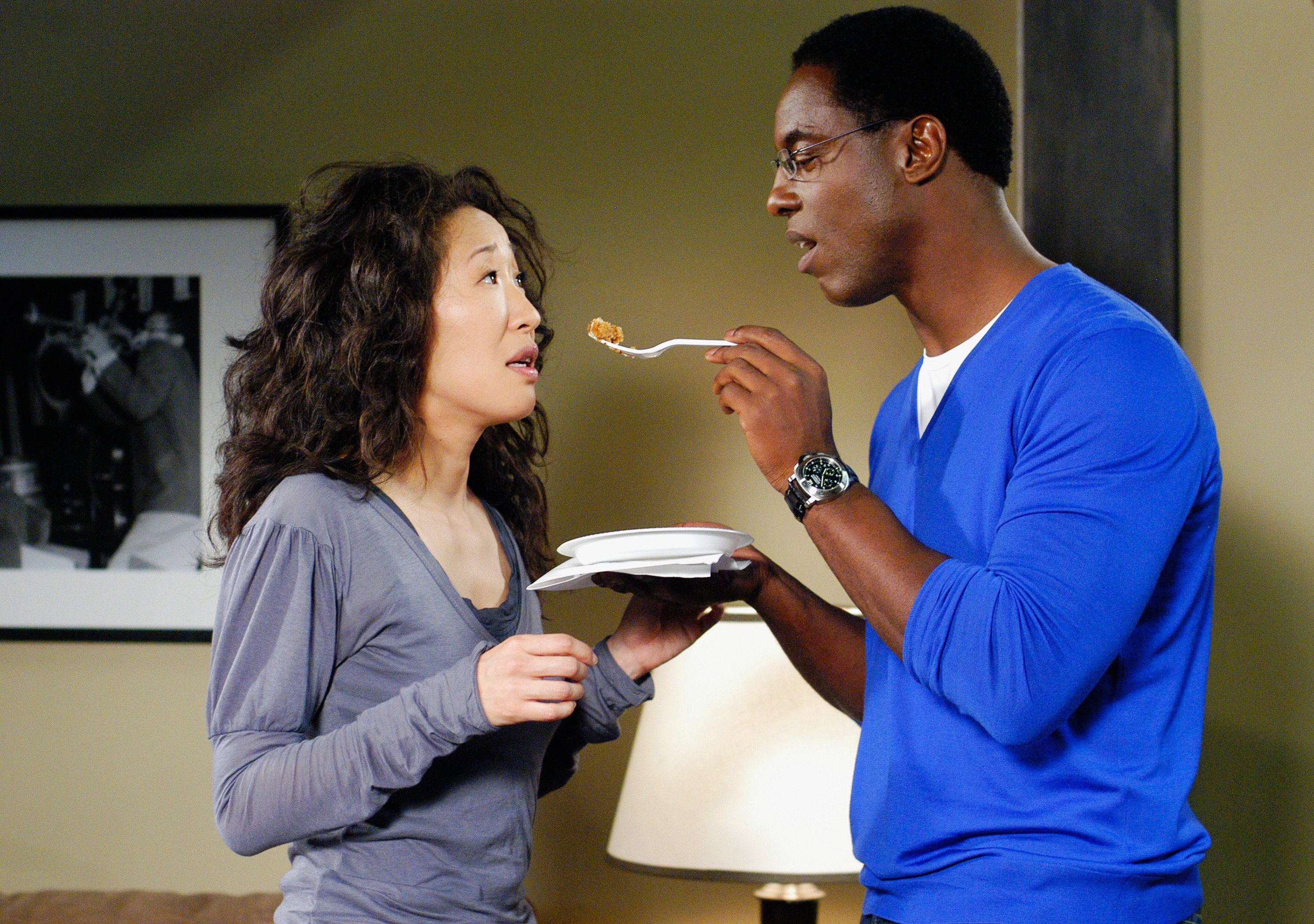 'Grey's Anatomy' alum Sandra Oh says Isaiah Washington is  'a prepared, energized actor' 
Shonda Rhimes created a show about a group of surgeons at Seattle Grace Hospital around 2004. During Grey's Anatomy's pilot episode, "A Hard Day's Night," viewers met Meredith Grey (Ellen Pompeo), Cristina Yang, and cardiothoracic surgeon Preston Burke. At the beginning of the season, fans realized that Cristina and Burke developed a secret romantic relationship. The reveal comes after the hopeful surgeon shames Meredith for dating their other boss, Dr. Derek Shepherd (Patrick Dempsey).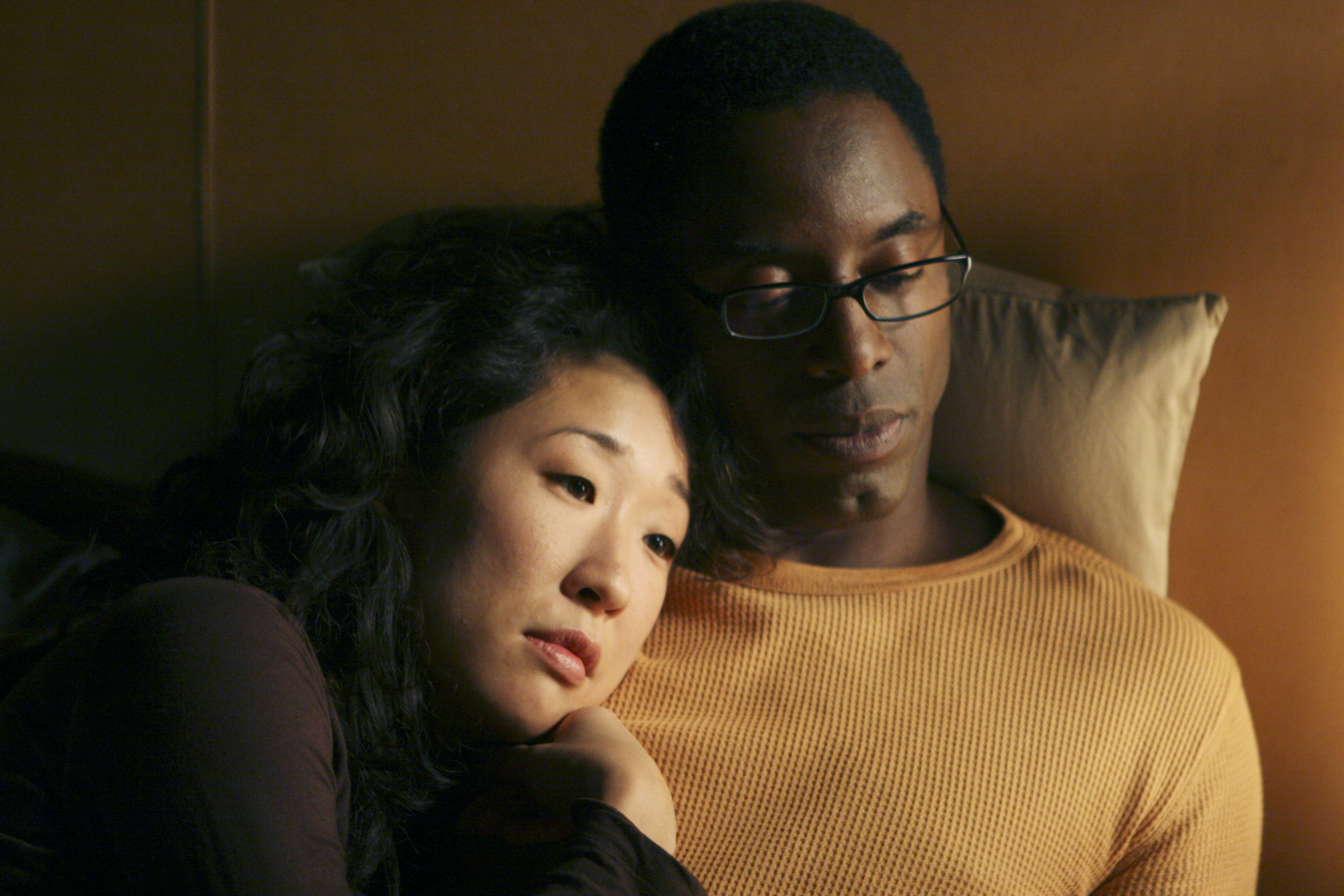 Throughout seasons 1 and 2, Burke and Cristina slowly change from secret lovers to an official couple. Off the screen, Oh and Washington became recognized for their portrayal of an interracial pair. While speaking with Entertainment Weekly, the Killing Eve star said the chemistry between her and the Love Jones actor never waivered. She shared that Washington behaved how she remembered seven years after his exit. 
"He's a prepared, energized actor and he was ready to play," Oh said. "I will say, though, he was nervous."
What happened to Cristina Yang and Preston Burke on 'Grey's Anatomy'? 
Once they went public with their relationship, Cristina Yang and Preston Burke became more serious. In season 2, Cristina had an ectopic pregnancy and was rushed into surgery. Several episodes later, Burke got shot while trying to save a patient. The shooting brought the couple closer, as Cristina helped nurse her boyfriend back to health. 
In season 3, Burke proposed to Cristina. However, they constantly fought over Yang's unwillingness to act how he wanted. Ultimately, Preston and Cristina never went through with their marriage. During the season 3 finale, Burke left Cristina at the altar and fled town. 
Although her ex's actions hurt Cristina, she eventually moved on. By season 5, Burke became a distant memory when she met Dr. Owen Hunt (Kevin McKidd). Throughout seasons 5-10, fans watched as Cristina and Owen dated, married, divorced, and dated again. However, Yang's Harper Avery loss in season 10 caused her to reunite with Burke. After inviting her to his hospital in Switzerland, Cristina's ex offered her his job. She accepted the offer and quit her job at Grey Sloan Memorial during the season 10 finale. 
Did Shonda Rhimes ever forgive Isaiah Washington? 
Oh officially left Grey's Anatomy as Cristina Yang in 2014. The Chair actor has since appeared on other shows and has no plans to put her medical scrubs on again. 
Although Oh doesn't want to come back to Grey's, she and Rhimes ended their working relationship positively. The writer shared with EW that she remained on good terms with many of her former cast members. Contrary to popular belief, Rhimes said she and the Preston actor never had any beef after Washington was fired from Grey's. 
"I also want to just be clear that Isaiah is a person that we all love and have loved for a very long time," the Bridgerton writer said. "I feel like there have been a lot of people that have been like, 'How can you do this?' And I feel very strongly and fully believe in people's ability to grow and change and learn from their mistakes and when they know better, to do better. If people don't think that, over the course of seven years, it's possible for a human being to change, then there really is no future for the human race at all."