'Grey's Anatomy': Sandra Oh Discusses Leaving Cristina Yang Behind and It Will Break You
Sandra Oh discusses leaving Cristina Yang and 'Grey's Anatomy' after 10 years as the character, including what she thought of her exit.
Grey's Anatomy fans collectively mourned the day Sandra Oh left Cristina Yang behind. The actor portrayed the beloved character for almost a decade, marking her exit during the 10th season finale. 
Now, it's been six years since the major departure. However, viewers still miss the Cardio God and Meredith Grey's (Ellen Pompeo) original person. Then recently, Oh discussed her epic journey on Grey's Anatomy, including her decision to leave. And quite frankly, the Killing Eve star's remarks might make some longtime viewers a little emotional.
How did Cristina Yang leave 'Grey's Anatomy'?
In the Grey's Anatomy Season 10 finale, Cristina left Grey Sloan Memorial to take over Preston Burke's (Isaiah Washington) facility in Zurich, Switzerland. But before she made her final exit, Cristina gave Meredith a few key instructions. 
Cristina told her person to take care of Owen Hunt (Kevin McKidd) and Alex Karev (Justin Chambers). She also reminded Meredith she was the sun of her story and to keep in contact. Then Meredith and Cristina danced it out one last time.
The moment was a heartwarming goodbye to Cristina. It also showed how much the character grew from the series premiere in 2005. When Cristina first arrived at Seattle Grace, her only concern was surgery. However, after 10 years, the Cardio God formed connections that truly changed her life.
Sandra Oh discusses playing Cristina Yang on 'Grey's Anatomy' for 10 years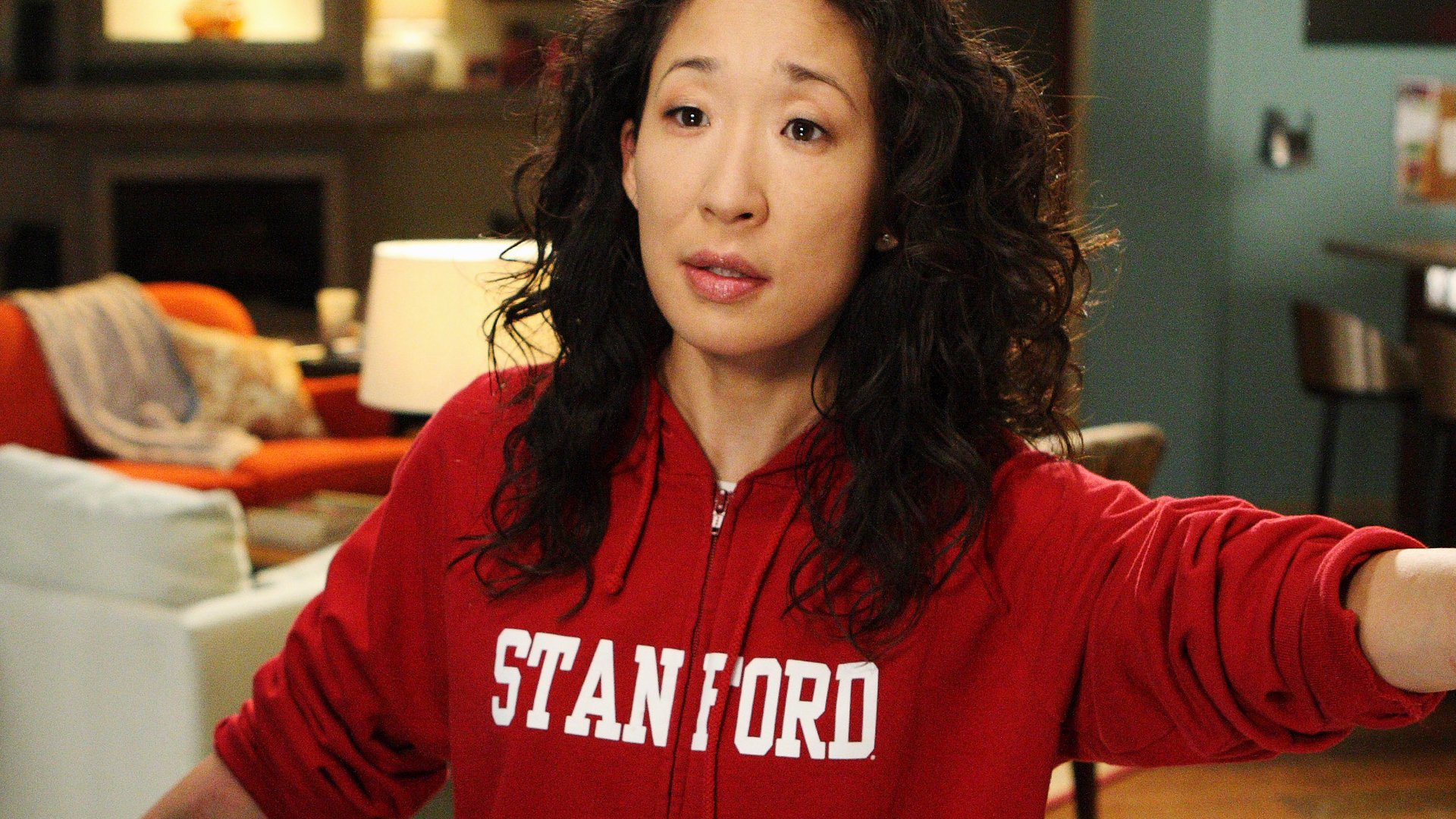 On July 11, The Hollywood Reporter published its Awards Chatter podcast with Oh, who discussed her journey as Cristina on Grey's Anatomy. And ultimately, the actor is grateful for the experience.
"I think it's one of the rarest opportunities for an actor to have," Oh said of playing Cristina for 10 years. "It's taken up and it has been a burden. It has been difficult. I feel it has been a gift to be able to play a character… and a character's growth in real-time is so rare."
Oh then explained Cristina's character development was believable because of her 10-year arc.  
"The person who she was at the beginning of the pilot, which was much less sensitive or aware of other people and only focused on her one ambition," Oh said. "You can see the relationships, primarily with Meredith, and then the relationships she has with all the other people. At the end when she leaves, she has this skill but she's also opened up so much more as a person."
She continued, "It's not just like it happens in a scene. It's believable because people have been watching it for over 10 years. So you believe how the character has changed. I'm eternally grateful for it because it's just so rare to do."
Oh also touched on Cristina's friendship with Meredith on Grey's Anatomy, acknowledging it was the "heartbeat" of the show. 
"The heartbeat really was the friendship between the two characters," Oh said of Meredith and Cristina. "Blatantly, we're here to elevate and really spend how many seasons of talking about the friendship between women. It was great."
Sandra Oh reveals what it was like to leave 'Grey's Anatomy'
Still speaking on the Awards Chatter podcast, Oh discussed her decision to leave Grey's Anatomy. 
"When the time came, it was really a deeply internal, creative knowing that I had," she said. "When [creator Shonda Rhimes] checked in with me, she goes, 'What do you want to do?' And I'm like, 'I think I'm ready to go.'"
Then the actor revealed the Grey's Anatomy showrunners were able to give Cristina the exit she deserved.
"We had a lot of discussions about it," Oh said. "They so beautifully gave Cristina a year-long sendoff … They wrote it beautifully. It was a great year of work."
Check out Showbiz Cheat Sheet on Facebook!