'Grey's Anatomy': Sandra Oh 'Walked Away' From the Show Before She Was Cast and It Was a Total Cristina Yang Move
Grey's Anatomy fans will never forget Sandra Oh's portrayal of Cristina Yang. Oh played the beloved character for 10 seasons. Then when she left, even Ellen Pompeo, who plays Meredith Grey, wasn't sure the Shondaland series would survive. But while viewers can't imagine the show without the brilliant Cardio God, Oh almost walked away from Grey's Anatomy before she was cast. Here's why.
Sandra Oh opens up about her audition for 'Grey's Anatomy'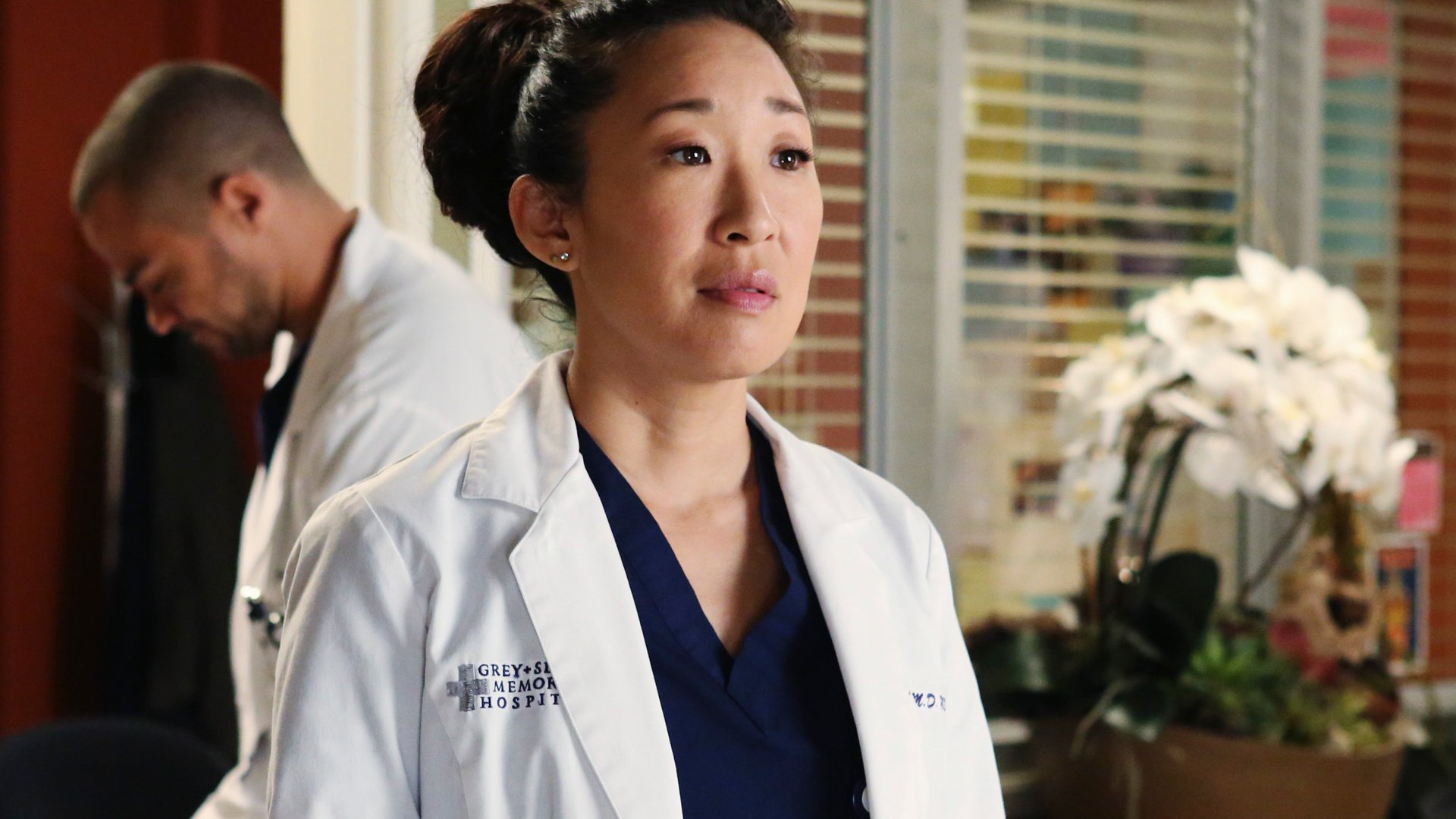 When Oh originally auditioned for Grey's Anatomy, she went in for the part of Miranda Bailey, which later went to Chandra Wilson. But at the time, Oh was going through a shift in her career.
"I just [wanted] to practice auditioning as much as possible. Like I need to swing the bat,"  Oh told The Inclusive in July 2020. "So that season, I was like, I just want to swing the bat, I don't care if I get a job. I can't wait around to, you know, play the sassy, sardonic friend."
Then at her audition for Grey's Anatomy, Oh told creator Shonda Rhimes, executive producer Betsey Beers, and director Peter Horton she didn't want to play Bailey. She wanted Cristina. 
"This was a changing point for me in my growth as an artist," Oh said. "I was looking at the script and I [asked] what else was open. And they said, 'This part of Cristina, who is the nemesis to Meredith Grey. I'm like, 'I want to play that. That's the good part!' And I said that."
Sandra Oh says she walked away from 'Grey's Anatomy' before she was cast as Cristina Yang
Of course, we know the Grey's Anatomy team eventually cast Oh as Cristina. But as it turns out, the actor didn't do her final audition for the show. Still speaking with The Inclusive, Oh revealed she went in to do a test for the pilot episode. And at this point, she was asked to sign a deal.
"What happens is you have to sign your deal before — you have to agree before you get the part," Oh said. "So I came in and I did a little work through with Shonda, Betsy, and the director, Peter Horton. I got all the kinks out and they say, 'OK, great.' And then I left."
She continued, "I didn't do the final audition because business-wise, they wouldn't make my deal. So I walked away from it … I walked away because it was not right."
But then Oh got the part. And the Killing Eve star learned a great deal from the experience.
"The point being is I was practicing asking for what I wanted, and I was willing to walk away from it," Oh said. "That was definitely, for me, a changing point … in my career when I've made an active decision. I am only now going to audition for parts that are essential to the plot."
She later added, "Now I'm in a place in my life where I'm asking for what I want and be OK if that doesn't happen."
Clearly, Oh is a force of nature, just like her on-screen counterpart on Grey's Anatomy. And although many fans are constantly wondering whether the actor will ever return as Cristina, it seems Oh will always push herself to be where she needs to be.
Check out Showbiz Cheat Sheet on Facebook!