'Grey's Anatomy': Why Sandra Oh Won't Return as Cristina Yang, Even for the Series Finale
'Grey's Anatomy' and 'Killing Eve' star Sandra Oh answers whether she would return as Cristina Yang for the series finale.
Grey's Anatomy fans only want one thing in life, and that's the return of Cristina Yang (Sandra Oh). Viewers connected with the beloved character ever since she became Meredith Grey's (Ellen Pompeo) person back in 2005. But would Oh ever come back to reprise her role on Grey's Anatomy? Recently, Killing Eve actor answered whether a series finale appearance is in the cards.
Sandra Oh left Cristina Yang behind after 'Grey's Anatomy' Season 10
Oh played Cristina on Grey's Anatomy until the character's final farewell in the season 10 finale. After dancing it out with Meredith for one last time, Cristina left Grey Sloan Memorial for a job fitting of the Cardio God in Zurich, Switzerland. Meanwhile, Oh felt like it was time to "let go" of her Grey's alter ego.
"Creatively, I really feel like I gave it my all, and I feel ready to let her go," Oh told The Hollywood Reporter in August 2013. "It's such an interesting thing to play a character for so long and to actually get the sense that she wants to be let go as well."
That said, it wasn't an easy task. It took two years for Oh to tell creator Shonda Rhimes she was ready to leave Grey's Anatomy.  
"I've gone through a lot of therapy over this," Oh said. "I started thinking about it because I had to prepare myself. I gave myself two years to emotionally let go."
Then in an interview with The Hollywood Reporter from July 2020, Oh revealed what she really thought about her Grey's Anatomy departure. 
"[The writers] so beautifully gave Cristina a year-long sendoff," Oh said. "They wrote it beautifully. It was a great year of work."
Sandra Oh answers whether she would return as Cristina Yang on 'Grey's Anatomy'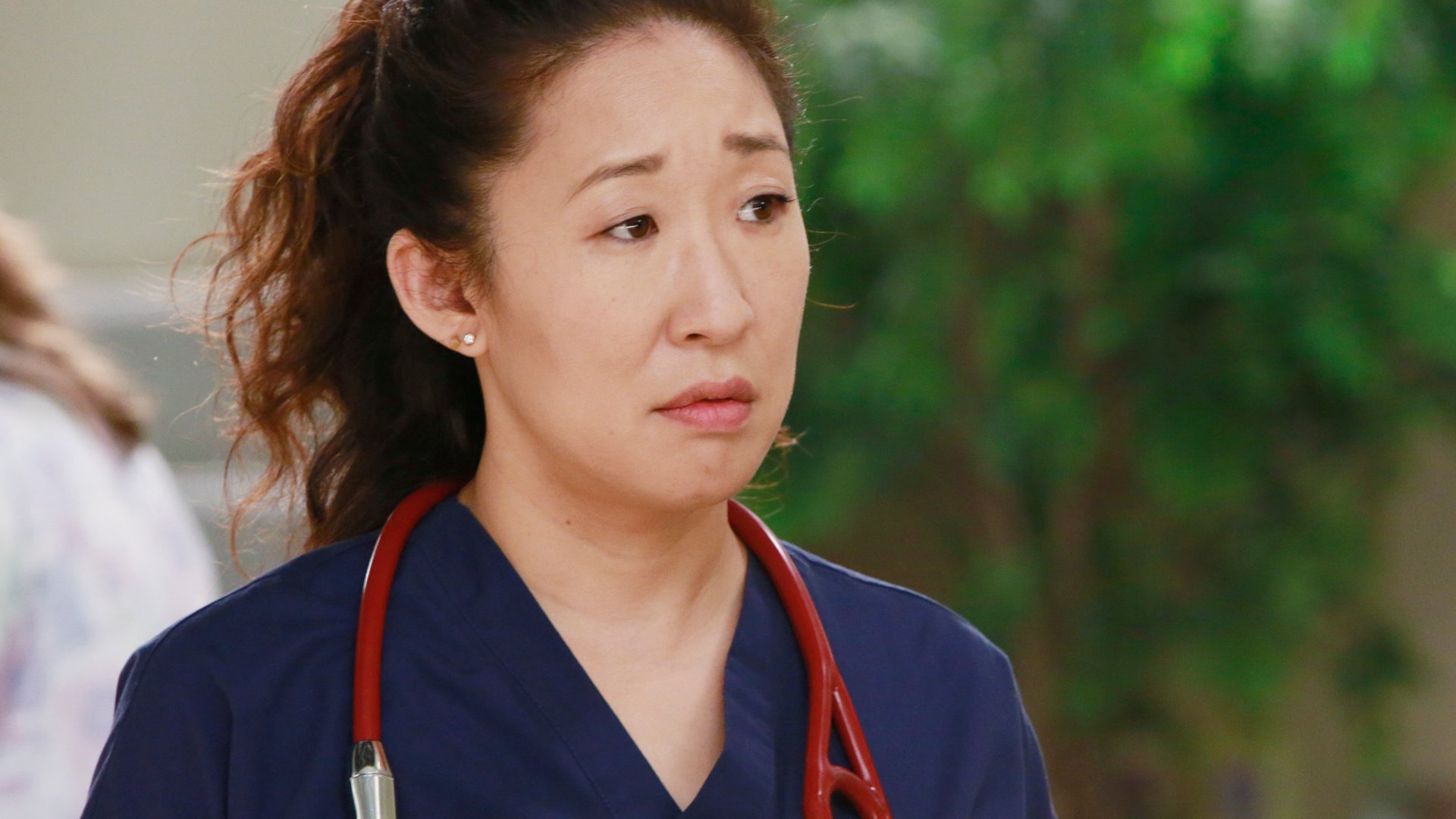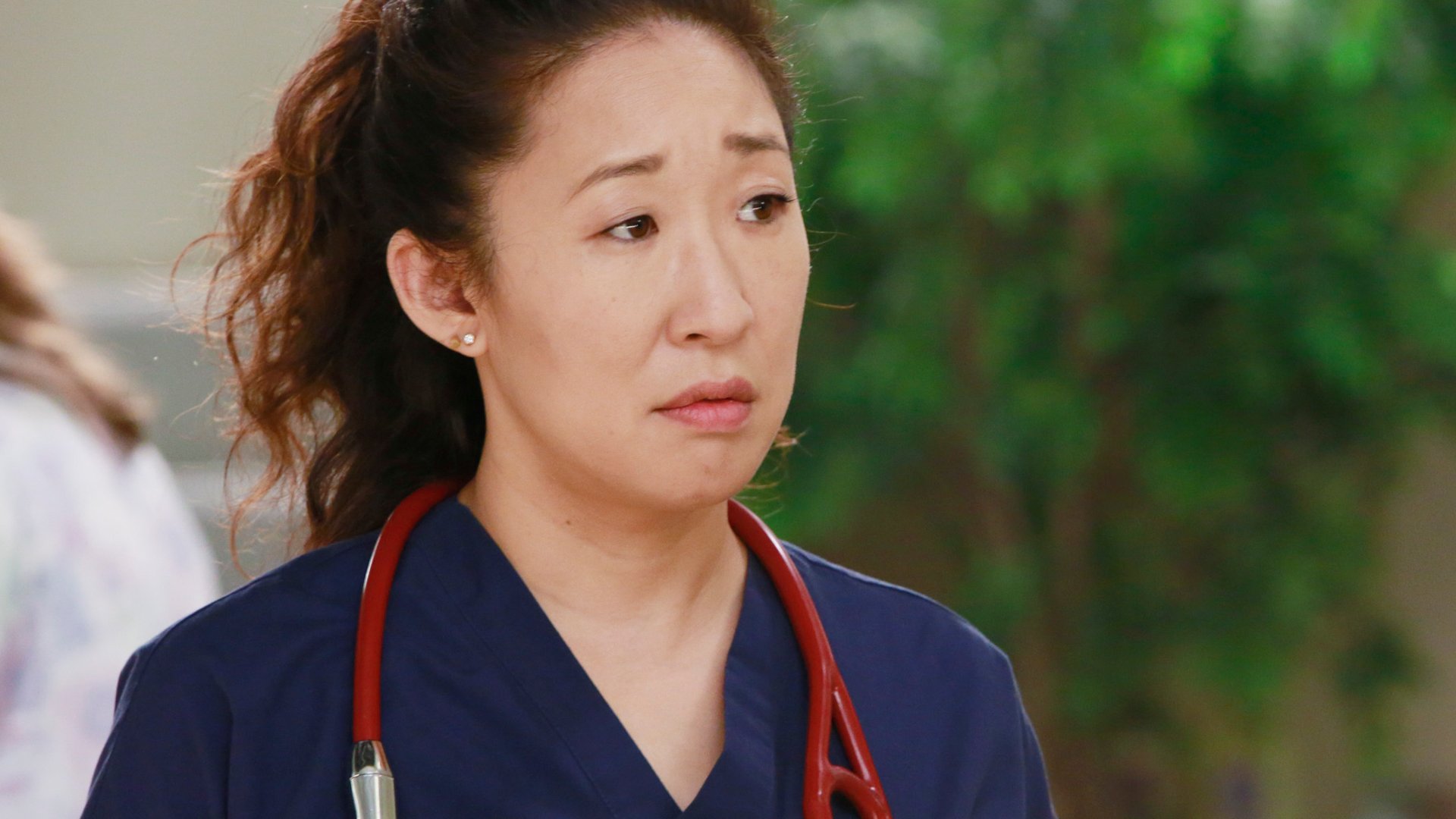 Cristina's name pops up every now and then on recent episodes of Grey's Anatomy. She sent Meredith a sweet package named Cormac "McWidow" Hayes (Richard Flood). She also wrote a heartfelt letter for her person's medical license hearing in season 16. However, Oh hasn't returned to the Shondaland series.
In October 2013, Oh told TVLine she would "love to come back" for the last episode of Grey's Anatomy. But in April 2019, the actor revealed she wouldn't return for a cameo. 
"Creatively, you have moved on," Oh told Extra at the time. "For me, Killing Eve is my home now. This is where I am. I am Eve. That's where I plan to stay as long as the show will have me. And that's really where I want to be."
Then in an interview with Entertainment Tonight Canada, Oh was specifically asked whether or not she would return for the Grey's Anatomy series finale. But it seems the actor has truly left the character behind.
"I'm extremely grateful that you're asking me that question because that means that people are still invested and interested in Cristina Yang, who is a character I left six years ago. I'm really grateful for it," Oh said. "There are so many new projects, and I'm a different person. So I'd have to say no."
Nevertheless, it's clear Oh is grateful for being part of something like Grey's Anatomy, which continues to dominate in terms of viewership.
"There's a real great comfort in Grey's, a great familiarity," Oh told Entertainment Tonight. "I'm really happy to be a part of that."
Check out Showbiz Cheat Sheet on Facebook!