'Grey's Anatomy': Sarah Drew's Recent Instagram Post About Jackson and April Has Fans Itching for a Reunion
The countdown to Grey's Anatomy Season 17 has officially begun. Recently, the cast and crew started production on the new season, which will be released on ABC starting Thursday, Nov. 12. Of course, this means the fandom is buzzing. But no one is quite as excited as Sarah Drew (April Kepner), who supported the show's return with a sweet Grey's Anatomy throwback alongside Jesse Williams (Jackson Avery). So naturally, viewers are begging for a Japril reunion.
What happened to Jackson Avery and April Kepner on 'Grey's Anatomy'?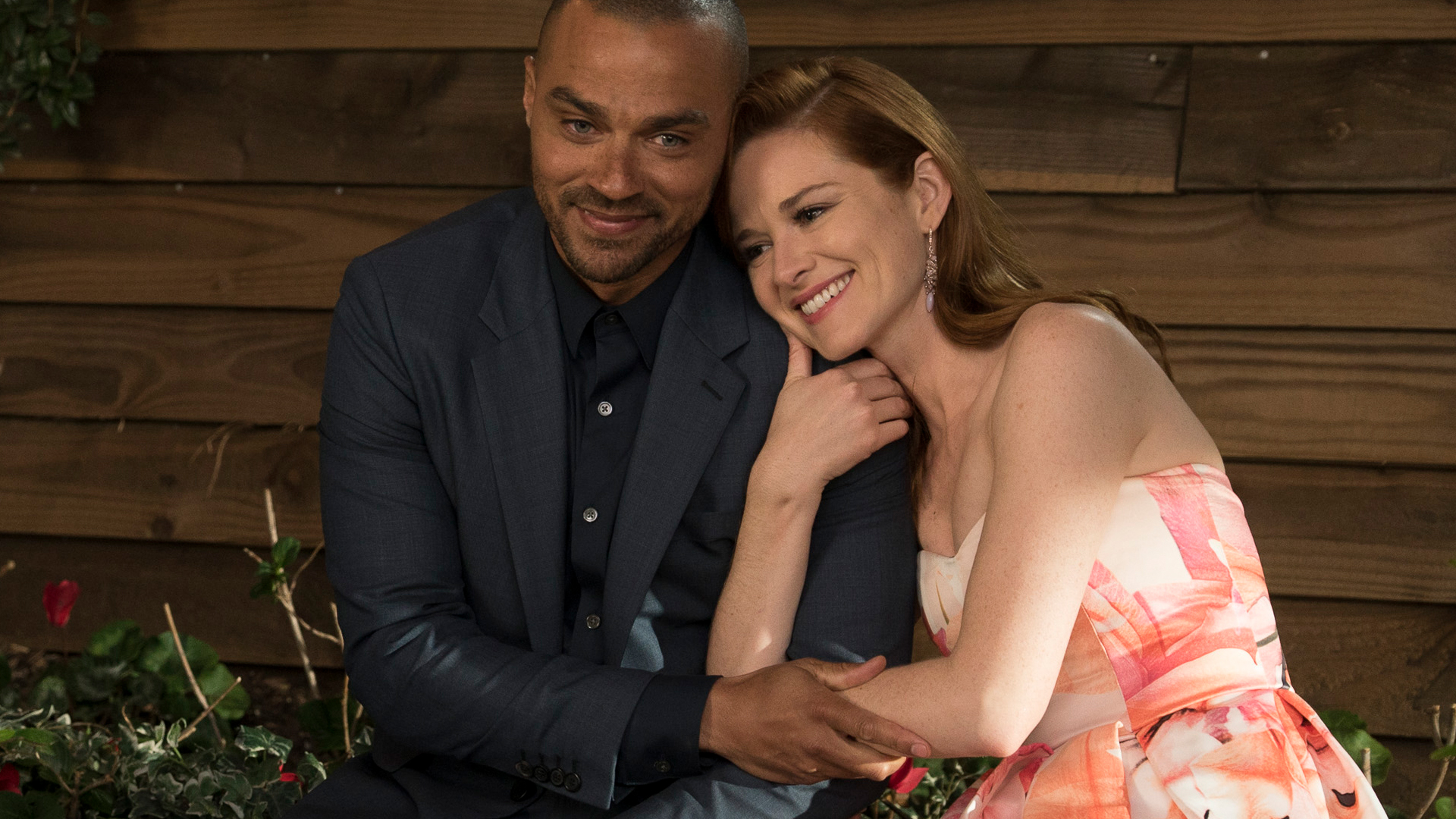 RELATED: 'Grey's Anatomy': 3 Love Confessions Fans Will Never Forget
For anyone who needs a refresher, Jackson and April didn't end up together on Grey's Anatomy. The couple's rollercoaster romance ended in divorce. However, they had a daughter, Harriet Kepner-Avery, and decided to co-parent.
Meanwhile, Drew left after the Grey's Anatomy Season 14 finale. On the show, April quit her job at Grey Sloan Memorial to provide medical care for homeless communities. That said, the character is still in Seattle.
April also received her happy ending with Matthew Taylor (Justin Bruening), the man she left at the altar in season 10. Then in her final episode, April and Matthew got married as Jackson supported them both as a friend.
Sarah Drew celebrates 'Grey's Anatomy' Season 17 with a post about Jackson Avery and April Kepner
RELATED: 'Grey's Anatomy': Are Jesse Williams and Sarah Drew Friends in Real Life?
In early September 2020, the Grey's Anatomy Season 17 cast returned to set to start filming. Then in an Instagram post published on Sept. 14, Drew honored the cast and crew with a throwback to Jackson and April from the season 12 episode titled "Unbreak My Heart."
"In honor of my pals over at Greys starting back up this past week, here's a fun throw back to #japrilthemovie," Drew wrote. "Our amazing director for that episode, #robcorn sent this photo to us over the weekend. This episode will go down as one of my all time favorite television experiences. Every one of those 9 days on set was joyous."
The actor highlighted writer Elizabeth Klaviter and director Rob Corn for their involvement with the episode. Then she reflected on her experience.
"We felt like we were in this magical little bubble making our own movie," Drew wrote. "This pic is from the rehearsal of that epic 15-page scene that ended with us pelting each other with fortune cookies. We spent a whole day (12-13 hours) shooting that one scene together. It felt like we were performing a one act play and it was really hard work but a profoundly fulfilling experience."
She added, "Sending love to all the #japril fans out there and of course, to my co-captain @ijessewilliams."
Will Sarah Drew return to 'Grey's Anatomy'?
RELATED: 'Grey's Anatomy': Were Jackson and April Meant to Be Together? Justin Bruening Doesn't Think So
Drew's heartfelt Instagram post had Grey's Anatomy fans hoping for a reunion between Jackson and April. Many viewers also noted they missed the actor's presence on the ABC medical drama. So would Drew ever return? When speaking with Entertainment Tonight in 2019, the Shondaland star hinted she would never say never. 
"I will never close the door on my family at Grey's," Drew said. "It just depends. It's a hard question to answer because it is not an opportunity that has presented itself."
At this point, no one knows whether we'll ever see a Japril reunion on Grey's Anatomy. But whatever happens in the future, it's clear Drew's experience on the Shondaland drama was something extraordinary.
Check out Showbiz Cheat Sheet on Facebook!