'Grey's Anatomy' Star Sarah Drew Had 'Nightmares' After Filming 1 Episode in the Series
Over the years, Grey's Anatomy has tackled some complex topics. In season 17, the show covered the ongoing coronavirus (COVID-19) pandemic. The storyline tackled subject matters like racial disparities in health care and America's crippling medical system. 
Filming those difficult scenes could take a toll on the cast members. For actor Sarah Drew, who played Dr. April Kepner, she revealed that filming one episode in the medical drama caused her to have "nightmares and panic attacks."
The hospital shooting traumatized the Seattle Grace Hospital residents
In 2010, the Grey's Anatomy Season 6 finale premiered on ABC. The two-part episode, titled "Sanctuary" and "Death and All His Friends," centered around a hospital shooting. After losing his wife, a grieving husband named Gary Clark (Michael O'Neill) comes back to Seattle Grace with a gun. 
To avenge his wife, he targets Derek Shepherd (Patrick Dempsey) and the doctors involved in the surgery. After being ignored by the hospital staff, Gary enters a supply closet. Then, he shot Dr. Reed Adamson and Alex Karev (Justin Chambers). Shortly after, he goes on a shooting rampage in the hospital.
In the episode, Drew's character is one of the intended targets. First, April finds her best friend Reed dead in the closet. Then, she comes face-to-face with the shooter in the hospital hallway. She pleads with the shooter, saying, "No one's loved me yet. Please, please!" Soon after, Gary finds Derek and shoots him. Thankfully, he didn't suffer a fatal gunshot wound.
'Grey's Anatomy' star Sarah Drew revealed filming the episode gave her 'nightmares'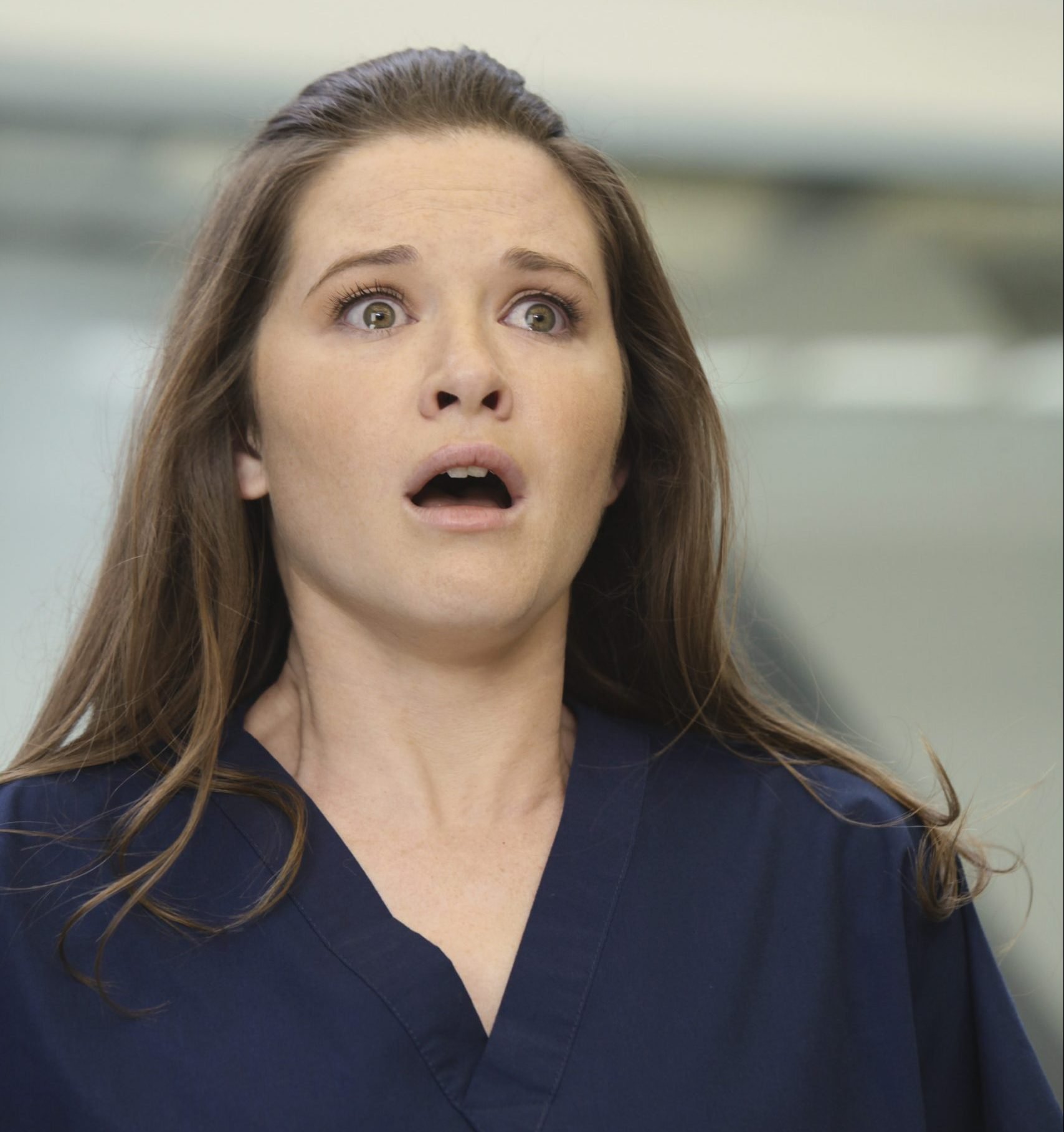 In Lynette Rice's new tell-all book, How to Save a Life: The Inside Story of Grey's Anatomy, the Entertainment Weekly editor talked about the episode with Sarah Drew. According to Insider, the actor revealed that she was mentally traumatized after filming the two-part episode. 
"I had nightmares and panic attacks while we were shooting that, even for several days after we finished," she said. "It was very intense and scary and hard to go to those places, and then leave them at the door and then come home and be like, 'I'm fine, I'm fine. Nobody's trying to kill me; I didn't just watch my best friend die. I didn't just get covered in her blood."
Michael O'Neill explained why playing the shooter 'frightened' him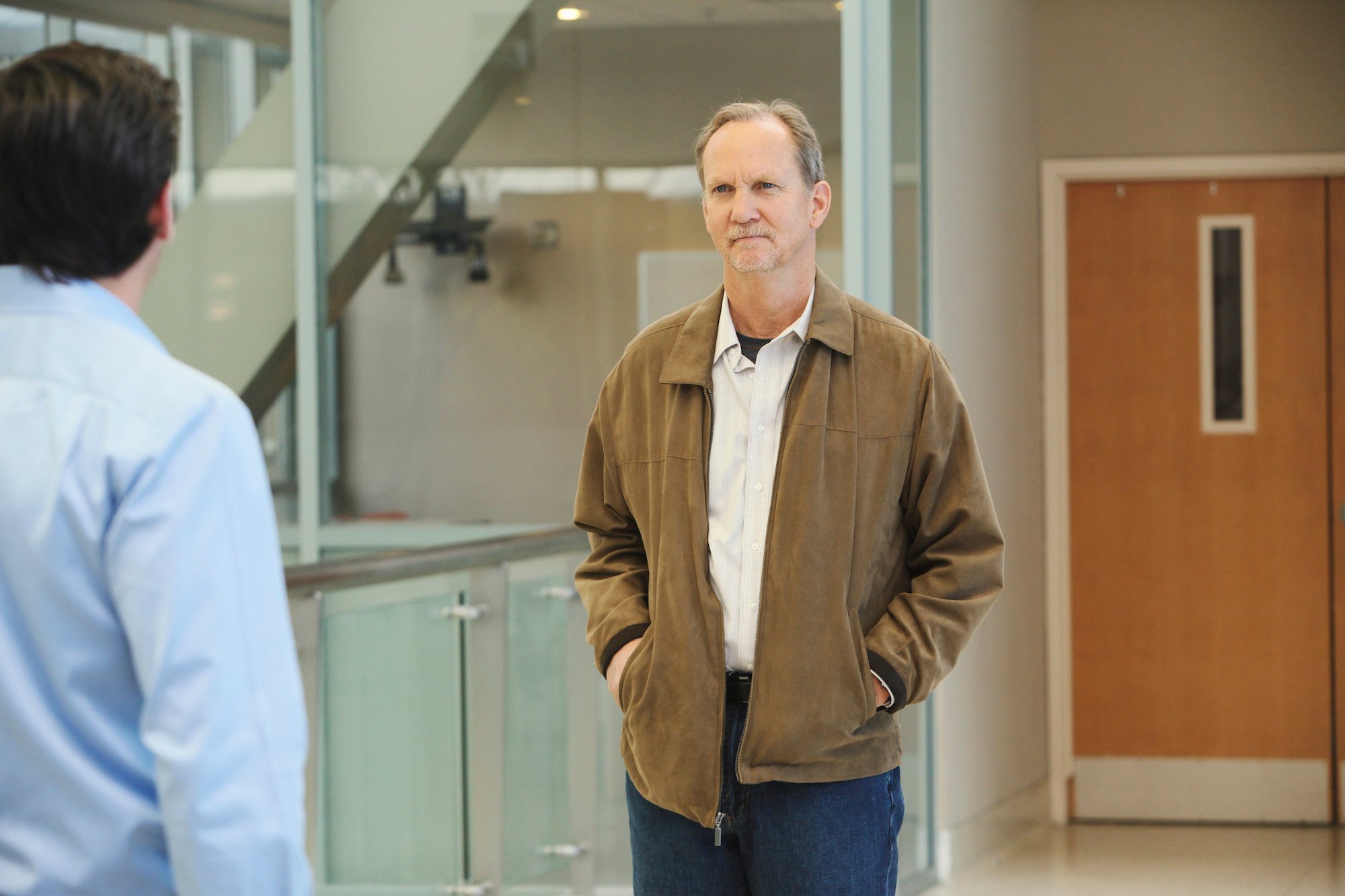 Actor Michael O'Neill played the hospital shooter in the medical drama. O'Neill told Rice he almost turned down the role because someone in his family was murdered. "I know what happens to families when someone gets cut down," he said. "You don't ever really recover from it."
Additionally, the actor recalled a conversation he had with the Grey's Anatomy creator Shonda Rhimes. O'Neill told Rhimes the disturbing scenes "frightened" him. In agreeance, Rhimes said ​​it "frightens me, too." Ultimately, his wife convinced him to take the role. He took the part because his character "didn't point a gun at a child" and "ended his life in the hospital."
Grey's Anatomy airs Thursdays at 9 p.m. ET/PT on ABC.