'Grey's Anatomy': Sarah Drew's Return as April Kepner Has Fans Itching for More Cast Reunions in Season 17
Grey's Anatomy fans were distraught when Sarah Drew (April Kepner) left the cast as a series regular. Now, the actor is reportedly coming back to reprise her beloved role in the Shondaland medical drama. So here's what we know about April's return in Grey's Anatomy Season 17 and what everyone has to say about the next big cameo.
When did Sarah Drew (April Kepner) leave the 'Grey's Anatomy' cast?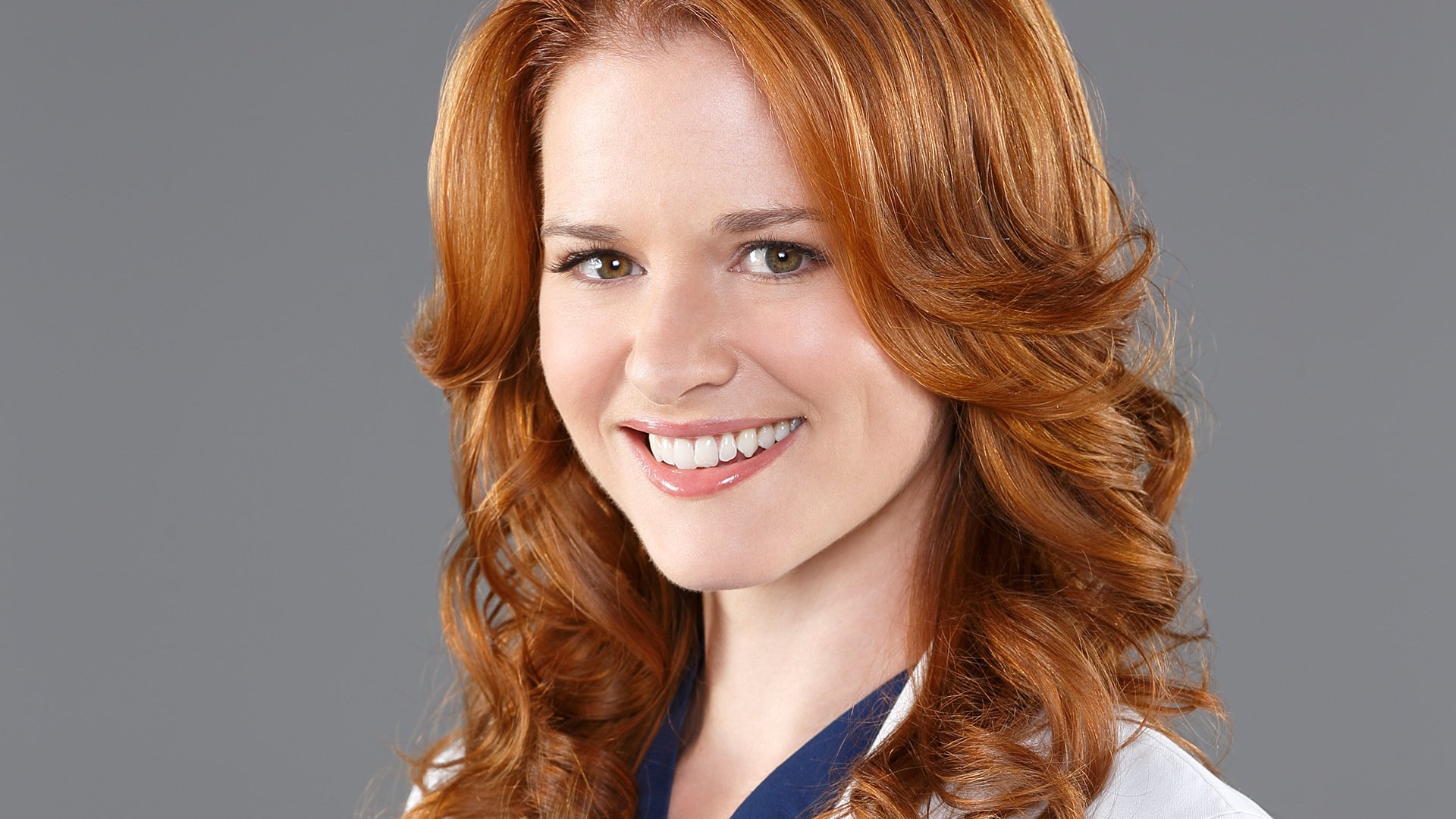 RELATED: 'Grey's Anatomy' Season 17: Will Jackson and April Reunite? Jesse Williams Hopes Sarah Drew Will Return
Drew left the Grey's Anatomy cast when April quit her job at Grey Sloan Memorial at the end of season 14. The trauma surgeon wanted to provide medical care for homeless communities in Seattle. April also received her happy ending and married Matthew Taylor (Justin Bruening).
Now, April is still around in the Grey's Anatomy universe — just offscreen. She currently co-parents her daughter, Harriet Kepner-Avery, alongside her ex-husband, Jackson Avery (Jesse Williams).
Meanwhile, Drew explained her Grey's Anatomy exit in an interview with The Hollywood Reporter. "I was told that the show had too many characters and that they needed to downsize because they couldn't service all of the characters effectively," Drew said in 2018. "They didn't want any of us to be left in the background and not getting much of a story."
The actor also revealed how she felt about April's ending on Grey's Anatomy. "I wish that we had gotten to see more of their journey before they got married," Drew said of April and Matthew. "I can see the beauty in it. But part of me will always be a little heartbroken that April and Jackson were not endgame."
Sarah Drew reacts to April Kepner's return in 'Grey's Anatomy' Season 17
RELATED: 'Grey's Anatomy': Sarah Drew's Recent Instagram Has Fans Asking About April Kepner's Return
It's been a hot minute since Drew left Grey's Anatomy, but the actor has always been open to April's return. In an interview with Entertainment Tonight from November 2020, Drew suggested that she would "never say never" to the series finale. But at the time, the actor claimed there were no plans for her character to come back.
"Nobody's asked me to come back," Drew said when asked about returning to Grey's Anatomy. "All I'll say is that I love my family over there. So I would never say no to the possibility. But you know, it hasn't presented itself."
Now, things have changed. On March 12, Deadline confirmed Drew will reprise her role as April in a new episode of Grey's Anatomy Season 17. The publication was unable to reveal when Drew's character will return or why she will come back to the show. But whatever happens next, it seems the former Grey's Anatomy cast member is delighted about her guest star appearance.
When the official Grey's Anatomy Instagram and Twitter confirmed the news about April's return in season 17, the Shondaland series revealed how exciting it was to have Drew back on set. Then Drew replied with a string of heart emojis, "Me tooooo!!!!"
'Grey's Anatomy' fans react to Sarah Drew's upcoming cameo
RELATED: 'Grey's Anatomy': How Sarah Drew Really Feels About April and Jackson's Ending
For the most part, Grey's Anatomy fans are celebrating April's upcoming return.
"Sarah out here saving season 17," a Grey's Anatomy fan wrote on Drew's Instagram.
Meanwhile, some viewers are looking forward to some joy on Grey's Anatomy Season 17 after what happened to Andrew DeLuca (Giacomo Gianniotti) in the midseason premiere.
"Yeah but I still won't forgive you for what happened to DeLuca," a fan wrote on the Grey's Anatomy Instagram post about Drew's return.
Grey's Anatomy fans are also hoping to see April and Jackson together again in an all-new episode.
"APRIL ENDGAME," a fan wrote on Instagram. "Give Jackson and April proper closure. I AM SO EXCITED."
Then many viewers started naming which Grey's Anatomy cast members they wanted to see next, including favorites like Cristina Yang (Sandra Oh), Arizona Robbins (Jessica Capshaw), and Callie Torres (Sara Ramirez).
"Now we just need Arizona, Callie, and Yang," a fan wrote on Instagram.
For now, the Grey's Anatomy fandom will just have to wait and see what the team has planned for April and the rest of the characters. But it certainly seems like the second half of season 17 will be extraordinary. So stay tuned.
Grey's Anatomy Season 17 airs Thursday nights on ABC.