'Grey's Anatomy': Sarah Drew Says She Would Return as April Kepner for the Last Season
'Grey's Anatomy' star Sarah Drew says she would come back as April Kepner for the series finale, but she hasn't been asked to return.
It's no surprise Grey's Anatomy fans want April Kepner (Sarah Drew) back at Grey Sloan Memorial. The beloved character left the Shondaland series in season 14. But her presence lives on, especially since her ex-husband, Jackson Avery (Jesse Williams), is still a key player on the show. Now, will viewers see April again before Grey's Anatomy ends? Drew recently hinted she'd be willing to return for the last season.
Sarah Drew played April Kepner on 'Grey's Anatomy'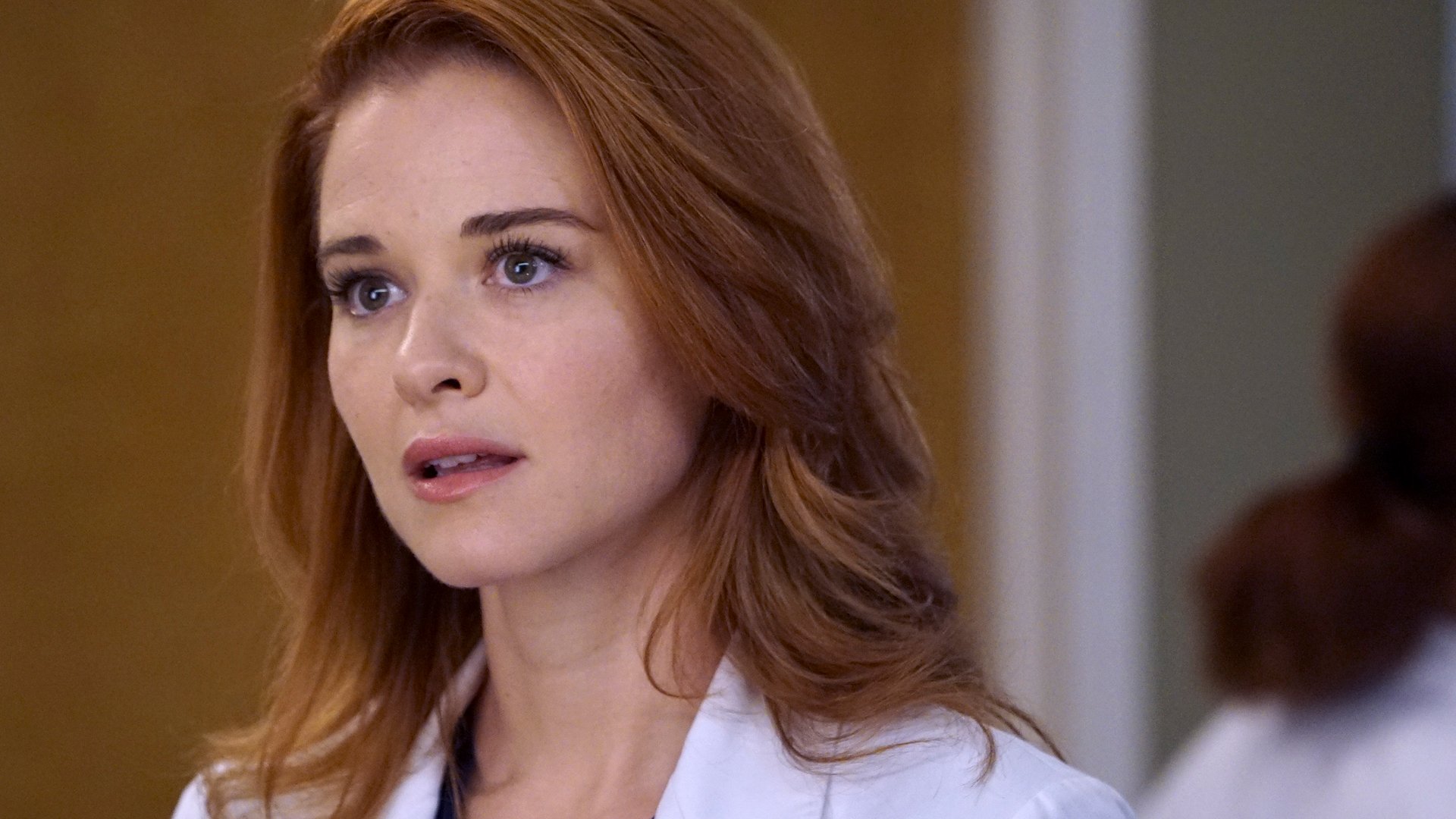 April came a long way since her start on Grey's Anatomy in season 6. Drew's character was one of the surgical residents from Mercy West invading Seattle Grace during the merger. Initially, viewers didn't like April. But as she opened up and proved herself as a capable trauma surgeon, she grew on the audience.
Meanwhile, April was part of a fan-favorite romance with Jackson. The couple struggled and prospered together. They even got married and had a daughter, Harriet. But in the end, April and Jackson split and got a divorce. Then April married her ex-fiancé, Matthew Taylor (Justin Bruening). 
In the Grey's Anatomy Season 14 finale, April revealed she quit her job at Grey Sloan to provide medical care for homeless communities. Now, the character still lives in Seattle and continues to co-parent Harriet with Jackson.
Sarah Drew on returning to 'Grey's Anatomy' for the last season
After Grey's Anatomy Season 14, Drew made it clear she would never close the door on the Shondaland show. Back in 2018, the actor told Entertainment Tonight she would "never say never" to coming back. That said, Drew had to set boundaries when she left.
"I really do feel like, because of how it went down, I really had to part ways with April, I just had to," Drew said. "There was no way for me to live in a space of possibility of her returning and also be healthy in my letting go of all of it. So I really have said goodbye to her."
Now, Grey's Anatomy is about to approach its 17th season, and Ellen Pompeo (Meredith Grey) hinted the ABC medical drama could be ending soon. 
"I mean, this is the last year of my contract right now," Pompeo told Variety in November 2020. "I don't know that this is the last year? But it could very well could be."
Then when speaking with Entertainment Tonight in November, Drew was asked about Pompeo's recent comments and whether she would return for the last season of Grey's Anatomy. And while Drew was willing to come back as April, she pointed out she's never asked to reprise her role.
"Nobody's asked me to come back," Drew said and laughed. "I can't answer that. All I'll say is that I love my family over there. So I would never say no to the possibility. But you know, it hasn't presented itself."
Whenever Grey's Anatomy comes to an end, many fans hope the show will bring back a familiar face or two. But if it were up to Pompeo, it could happen. 
"I'd love to have some of the old cast come back," Pompeo said on The Late Late Show with James Corden in 2019. "That probably won't happen. But that would be the most amazing way to end."
So maybe there's hope we'll see April again before the series end.
Check out Showbiz Cheat Sheet on Facebook!