'Grey's Anatomy': Why Sarah Drew Said Her Partnership With Jesse Williams Is 'so Sweet' but 'so Challenging'
Sarah Drew and Jesse Williams worked together on Grey's Anatomy for nine seasons. During their time together, the actors' characters- Dr. April Kepner and Dr. Jackson Avery, became fan-favorites. Viewers watched as the couple faced several challenges within their relationship until Drew left the show in 2018. 
Before her exit, the former ABC star opened up about "Japril's" dynamic via Instagram.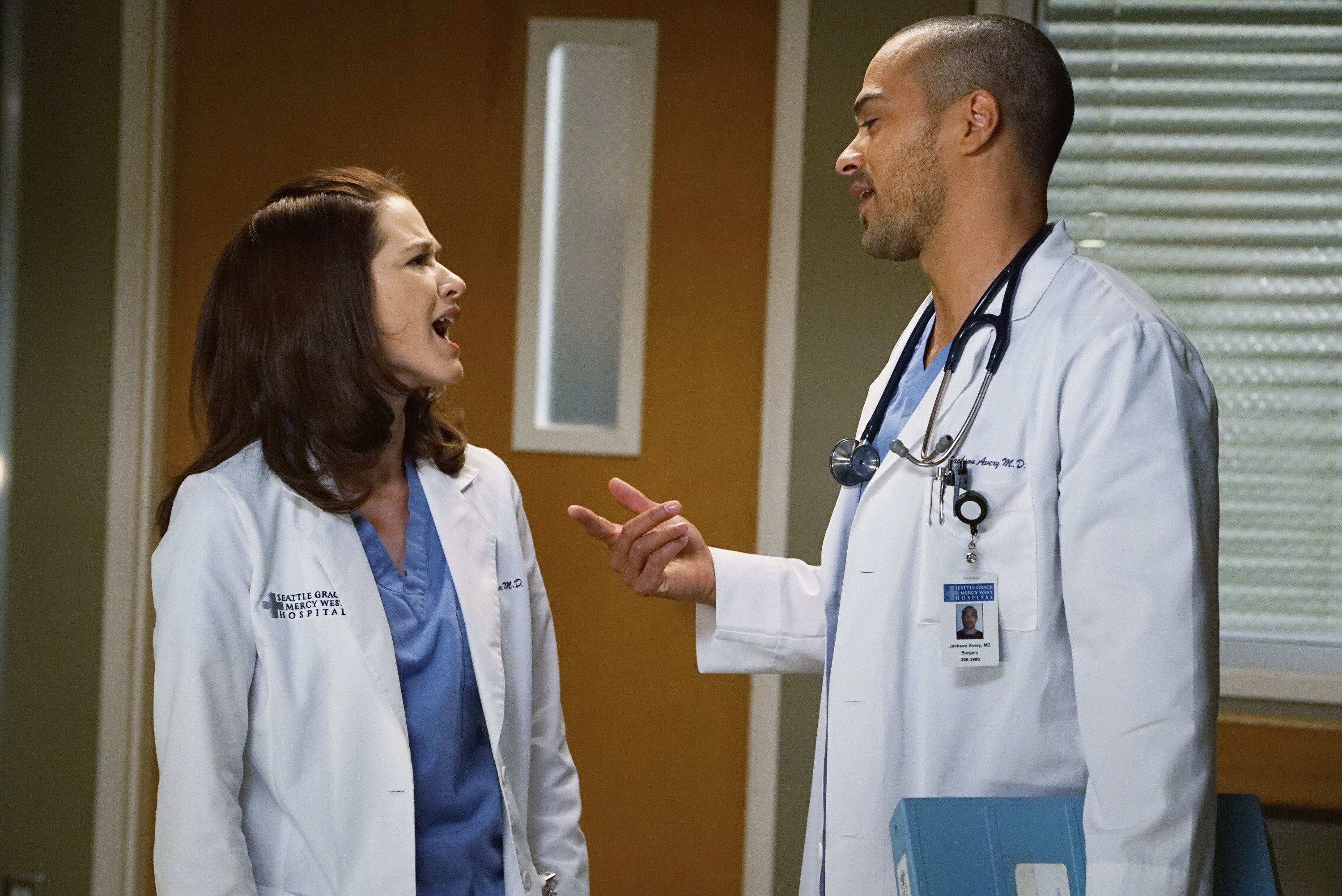 Sarah Drew and Jesse Williams are fans of April Kepner and Jackson Avery's love story on 'Grey's Anatomy' 
 Drew and Williams were the new doctors of Grey Sloan Memorial (formerly Seattle Grace) back in season 6 of Grey's Anatomy. Initially, they were apart of the hospital's merger and several of their colleagues and friends. However, both characters stayed on the series after the hospital faced a shooting in the season 6 finale. April and Jackson formed their storylines with time and eventually went from surgical residents to attending surgeons. 
As their professional lives changed on Grey's, April and Jackson's friendship evolved as well. In season 8, during their surgical board exams, Dr. Kepner, who was a devout Christian and was openly waiting to have sex until marriage, lost her virginity to Jackson. Soon after, the pair developed a physical relationship until April met Matthew Taylor (Justin Bruening). Once they met, April and Jackson ended their sexual encounters. However, Jackson realized he couldn't live without her and objected to the marriage in season 10. The act allowed April and Jackson to run away together and elope the same day. 
Although they admitted their love to each other, the couple's opposing views on religion and money ultimately took a toll on their relationship. Shortly after April and Jackson's son, Samuel, died, they divorced in season 12. That same season, the trauma surgeon became pregnant for a second time with their daughter, Harriett Kepner-Avery. Once Drew left Grey's Anatomy, April remarried to Matthew, and she and Jackson remained close friends for Harriett. While Japril didn't stay together, both Drew and Williams think April and Jackson could end up together before Grey's Anatomy ends, per Entertainment Tonight. 
"Look, I've said this so many times. If it had been up to me, they would've been endgame," Drew said of Jackson and April. "But it's not up to me."
The 'so sweet' but 'so challenging' part of working with Jesse Williams, according to Sarah Drew
Throughout April and Jackson's relationship, Drew and Williams became close friends in real life. Both actors often shared how they leaned on each other during some of their complex scenes. During one of their last on-screen moments together, Jackson, who was firmly against April's faith, prayed for her to survive after drowning in season 14. The scene and playing out their son's death were examples of Drew and Williams' "fun" and "challenging" working relationship. 
"Our partnership on this show has been so sweet, so collaborative, so challenging (in the absolute BEST way)," the April Kepner actor wrote on Instagram. "We got to tell stories that really matter, that have reached out and provided a safe space for people to love, laugh, mourn and grow." 
Jesse Williams and Sarah Drew will reunite on 'Grey's Anatomy' in season 17
Grey's Anatomy returned for season 17 in Nov. 2020. Meredith Grey (Ellen Pompeo) is in a dream state throughout the season due to Meredith's COVID-19 diagnosis. The dream sequences, which occur on a beach, have been a chance for the show to bring back former cast members such as Patrick Dempsey and T.R. Knight. 
In March 2021, Deadline announced that Drew agreed to guest star as April Kepner. So far, it's unclear what her role on Grey's will be. However, she teased a photo with Drew and Williams on Instagram shortly after the announcement.