'Grey's Anatomy': Sarah Drew Recalled 'a Lot of Hate Spewed at Me' When She Joined the Show
Sarah Drew had some ideas on why she was subjected to negativity from fans when she joined the cast of 'Grey's Anatomy' in season 6.
Sarah Drew became a fan favorite on Grey's Anatomy playing Dr. April Kempner for nine seasons. Beloved for her chemistry with co-star Jesse Williams (Jackson Avery), Drew briefly reprised her role last season to the delight of viewers after leaving the medical drama in 2018. Yet Drew revealed she didn't receive such a warm welcome when she first joined the cast in 2009.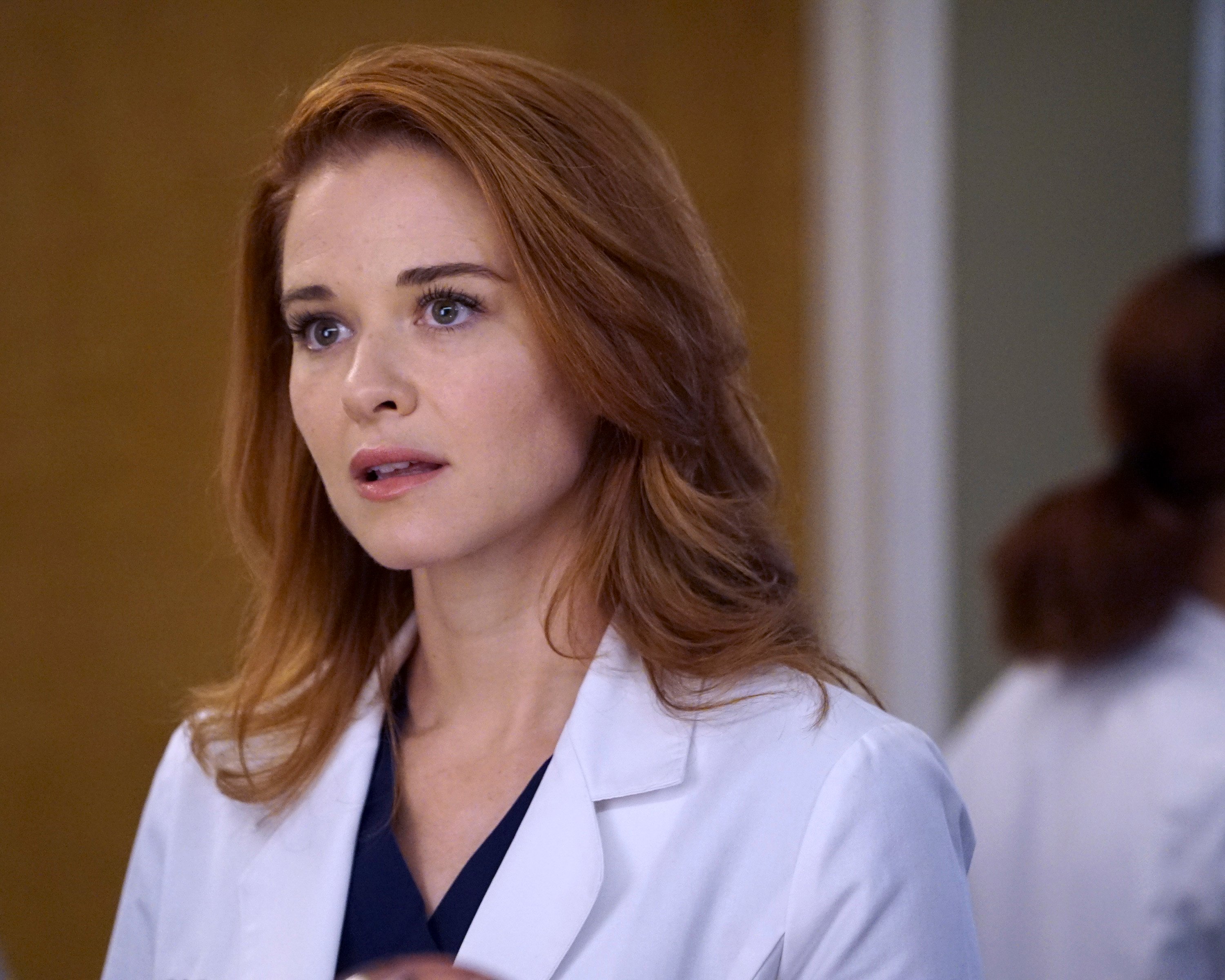 April Kempner had a crush on 'McDreamy'
The character of April was presented to viewers as a by-the-book, almost goody-two-shoes type. Her Christian values drove her decisions, though at times she could be a bit too judgmental. Drew revealed that she received a lot of negativity from Grey's Anatomy loyalists early in her role.
"The first, probably, three seasons I was despised," Drew told Lynette Rice in her book, "How to Save a Life: The Inside Story of Grey's Anatomy". "April at first was a pretty grating character. She was written that way."
When April was fired from the hospital then rehired by Derek "McDreamy" Shepherd (Patrick Dempsey), she became the subject of more vitriol by crushing on Meredith Grey's (Ellen Pompeo) longtime love.
"I had another nail in the coffin by having a crush on McDreamy," the Grey's Anatomy alum explained. "Of course everybody was angry at me for trying to get in the middle of the show's most important relationship. There was a lot of hate actually spewed at me."
Jesse Williams commented on 'possessiveness with fans'
Williams also had his share of animosity directed his way. Jackson had romanced Lexie Grey (Chyler Leigh) and viewers apparently liked the coupling. When April and Jackson got together, there was a sense of disapproval.
"[Fans] hated April because she liked Patrick Dempsey's character," Williams remarked. "Fans hated me because I had been with Lexie. There's a lot of possessiveness with fans. It's earned, and that's fine."
The actor acknowledged that breakups and unions can take some time for fans to get on board.
"People invest in these characters," Williams said. "But, you know, you're not supposed to like it right away. It's supposed to be a weird fit."
'Japril' wasn't an instant hit on 'Grey's Anatomy'
Though April and Jackson – aka "Japril" – became the couple fans saw as "meant to be", the linking of the two opposites initially didn't go over well with viewers.
"I think it took a minute for [fans] to jump on the Japril train," Drew revealed. "I think there was also something really lovely about the fact that they were just such solid friends. For us as actors, we never had a hint or a whiff that our characters were going to wind up together until the end of season 8. … The audience didn't see it coming. They didn't know that was going to happen because it came out of absolutely nowhere."
Williams understood why the pairing took some time to become the series' sweethearts everyone wants to see together.
"April and Jackson were opposites in many ways," he said. "He was a suave, experienced guy in the romantic world. She was a virgin who was a bit of a spaz. We had a year or two of our characters just being platonic. They were best friends."
Drew named a major factor that eventually won fans over. "Chemistry is not something you can just create," she noted. "You either have it or you don't, and Jesse and I had really great chemistry together. That made people fall in love with us even more."