'Grey's Anatomy': Did Sarah Drew Debunk a Theory About Jackson, April, and Matthew?
When Grey's Anatomy Season 17 confirmed April Kepner (Sarah Drew) and Jackson Avery's (Jesse Williams) reunion, many fans questioned what happened to Matthew Taylor (Justin Bruening). Some viewers wondered whether history repeated itself, possibly leaving room for another "Japril" love story. But Drew recently updated fans on April, Jackson, and Matthew — and it might derail the Grey's Anatomy theory.
What happened to Jackson Avery, April Kepner, and Matthew Taylor in 'Grey's Anatomy'?
Grey's Anatomy fans know the Jackson-April-Matthew love triangle was complicated. When April started seeing Matthew, everyone eventually realized that April and Jackson were still in love with each other. But even so, both parties didn't act on their feelings until April and Matthew's wedding day.
Jackson interrupted the ceremony and ran away with April, leaving Matthew alone at the altar. The couple also eloped. That said, Japril wasn't meant to be.
In the end, Jackson and April got divorced and separated. But they stayed connected, as they co-parent their daughter, Harriet Kepner-Avery, together. Meanwhile, April and Matthew rekindled their romance and got married in Grey's Anatomy Season 14. 
The 'Grey's Anatomy' Season 17 Episode 14 promo inspires new theories about Matthew, April, and Jackson
Now, it's been about three years since April and Matthew appeared in Grey's Anatomy. Drew left the Shondaland series following the season 14 finale. But the actor will return in Grey's Anatomy Season 17 Episode 14, "Look Up Child," on May 6.
Of course, many Grey's Anatomy fans are excited to see Jackson and April together again. But when ABC released the new promo for the upcoming episode, the teaser gave fans hope that Japril will be endgame. The preview highlighted the couple's romantic history alongside the reunion. So naturally, some viewers have been questioning whether something happened to April and Matthew.
"Wait but what if she and Mathew are already divorced, it wouldn't be bad if she ended up with Jackson right?" a Grey's Anatomy fan wrote on YouTube. 
"If April and Matthew aren't divorced idk what I'm gonna do," another fan wrote on Instagram.
Sarah Drew reveals April Kepner and Matthew Taylor are still together in 'Grey's Anatomy' Season 17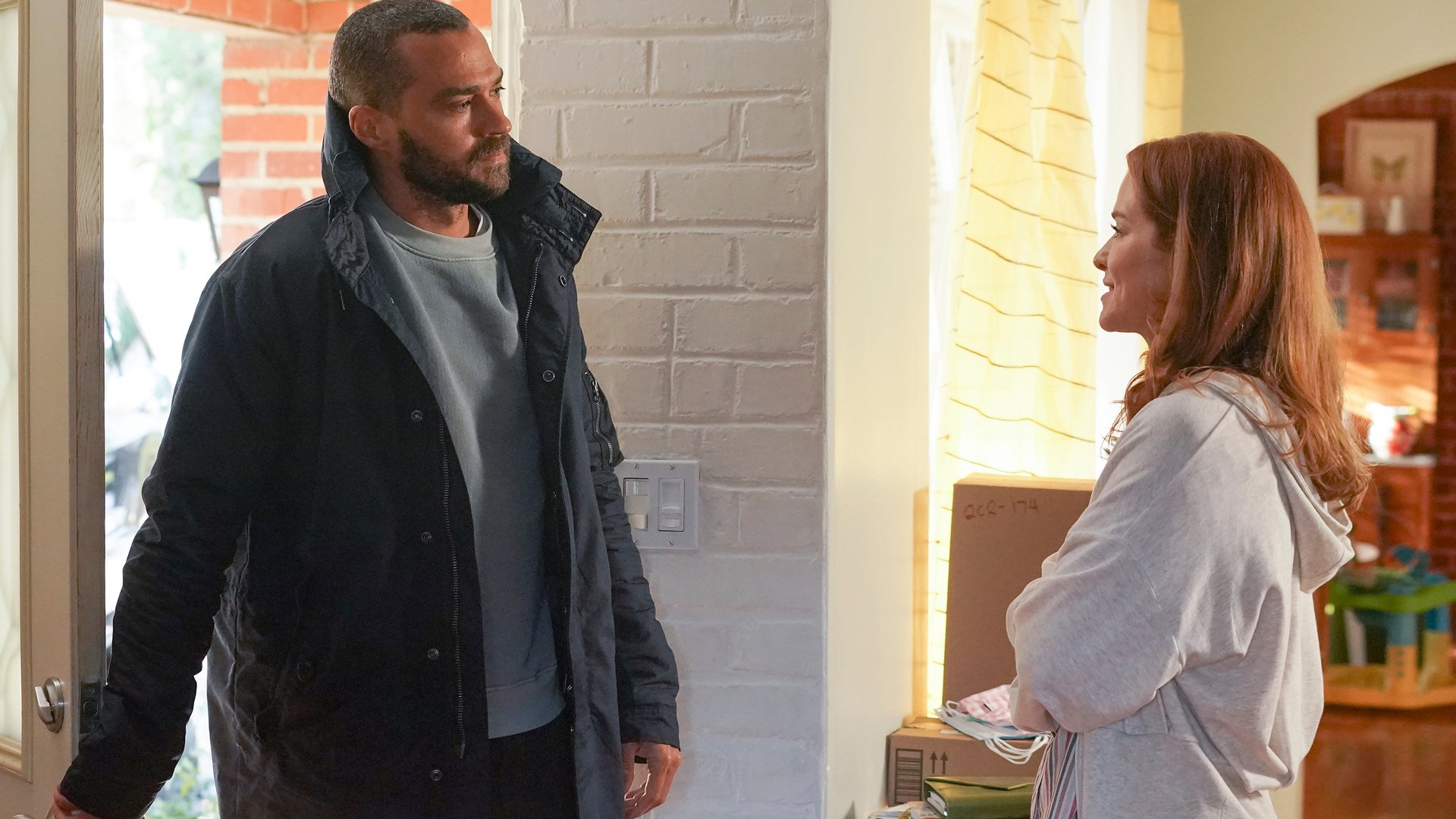 For now, Grey's Anatomy viewers will just have to watch April and Jackson's story unfolds in season 17. But it seems Drew already debunked the fan theory about April and Matthew's divorce in an interview with Entertainment Tonight. 
"She's still been living in Seattle with Matthew and co-parenting Harriet, and that's where we pick her up," Drew said. "Everything that you've all assumed of where she's been, that's where she's been."
The actor added, "I don't know exactly what the custody is between the two of them, but he has Harriet sometimes, she has Harriet sometimes. There's a handoff that's happening all the time continuously throughout the pandemic."
Meanwhile, Drew was unable to say much about Jackson and April or how her character feels about Jo Wilson's (Camilla Luddington) friends-with-benefits relationship with Jackson. However, the Grey's Anatomy star revealed that she would be willing to return for more episodes in the future.
"It would be lovely to come back, from my perspective," Drew said.
Grey's Anatomy Season 17 Episode 14 airs May 6, 2021.