How Many Episodes Is 'Grey's Anatomy' Season 16? The ABC Series Is Coming Back With the Second Half Soon
How many episodes is 'Grey's Anatomy' Season 16? The season episode count and what Ellen Pompeo thinks of the series ending in the future.
Sad news, Grey's Anatomy fans. The ABC medical show isn't on tonight, Dec. 5. However, the latest season is far from over. The second half of Grey's Anatomy Season 16 returns on Thursday, Jan. 23. And although that wait might feel like a long time, the Shondaland series will be back with plenty of new storylines to quench your thirst for drama. But how many episodes is Grey's Anatomy Season 16? Fans are hoping to receive a healthy episode count that is just what the doctor ordered.
'Grey's Anatomy' Season 16 episode count
In May 2019, TVLine reported ABC renewed Grey's Anatomy for its 16th and 17th seasons. The publication also revealed Ellen Pompeo — who has been playing Meredith Grey since 2005 — will return for both seasons.
That said, as of this write-up, ABC has yet to announce the official episode count for Grey's Anatomy Season 16. However, according to Newsweek, it's expected the network will make the season 24 or 25 episodes long.
Remember, 12 out of 15 seasons thus far have received a minimum of 24 episodes in total. And given the renewal of Grey's Anatomy Season 17, fans are hoping ABC continues the trend.
Of course, it's also possible the network will also order additional episodes for Grey's Anatomy Season 16. In January 2019, E! News revealed ABC added three more episodes for season 15. Thus, bringing the episode count to 25. But until an official announcement is made, viewers will just have to wait and see what happens.
How many episodes is 'Grey's Anatomy'?
It's no secret Grey's Anatomy has an extraordinarily long episode count. The Shondaland drama has been on air since 2005. And as mentioned, most Grey's Anatomy seasons received a full 24 episode order.
The shortest seasons have been seasons 1, 4, and 7 — with episodes counts of 9, 17, and 22, respectively. Meanwhile, the second season holds the title for the longest season of Grey's Anatomy, with 27 episodes total.
Nevertheless, Grey's Anatomy has a total of 342 episodes from seasons 1 through 15. And if season 16 is given the anticipated 24 episodes, then viewers will see the total go up to 366 episodes.
Regardless, Grey's Anatomy just achieved a major milestone during its 16th season run. On Nov. 14, the ABC series reached a whopping 350 episodes. And there are no signs of the show slowing down anytime soon.
When will 'Grey's Anatomy' end for good?
Clearly, ABC will continue making new episodes of Grey's Anatomy for some time — or at least through season 17. But of course, people are always wondering when Grey's Anatomy will end.
In the past, creator Shonda Rhimes opened up about the future of the series and confirmed how they'll will know to wrap up the show for good.
"Ellen and I have a pact that I'm going to do the show as long as she's going to do the show," Rhimes told E! News. "So the show will exist as long as both of us want to do it. If she wants to stop, we're stopping. So I don't know if we'll see 600, but I want to keep it feeling fresh."
Then in August 2019, ABC's entertainment chief, Karey Burke, confirmed that the decision to end Grey's Anatomy depends on Pompeo and Rhimes.
"We love them. They are as deep a part of the fabric of ABC as anyone and certainly, it will be up to them whether or not they want to continue the show," Burke said, according to Deadline. "I hope I'm watching with my grandchildren."
Meanwhile, in October 2018, Pompeo appeared on The Ellen DeGeneres Show. The actress was asked if the show will go on after season 16. And it seems Pompeo wants to stay involved.
"You know, with these numbers, there's just no end in sight, with streaming and the show is so popular," she said.
Pompeo then shared an emotional story about a young actor who appeared on Grey's Anatomy. "A teenager was in the show and he was gay and he played a gay character on my show," Pompeo said. "After we had filmed the whole entire episode, he said to me, 'You know, my whole life I've watched with my parents and I used the show as a way to tell my parents that I was gay.'"
She continued: "I gotta keep doing it, man. Because we're touching lives and making a difference."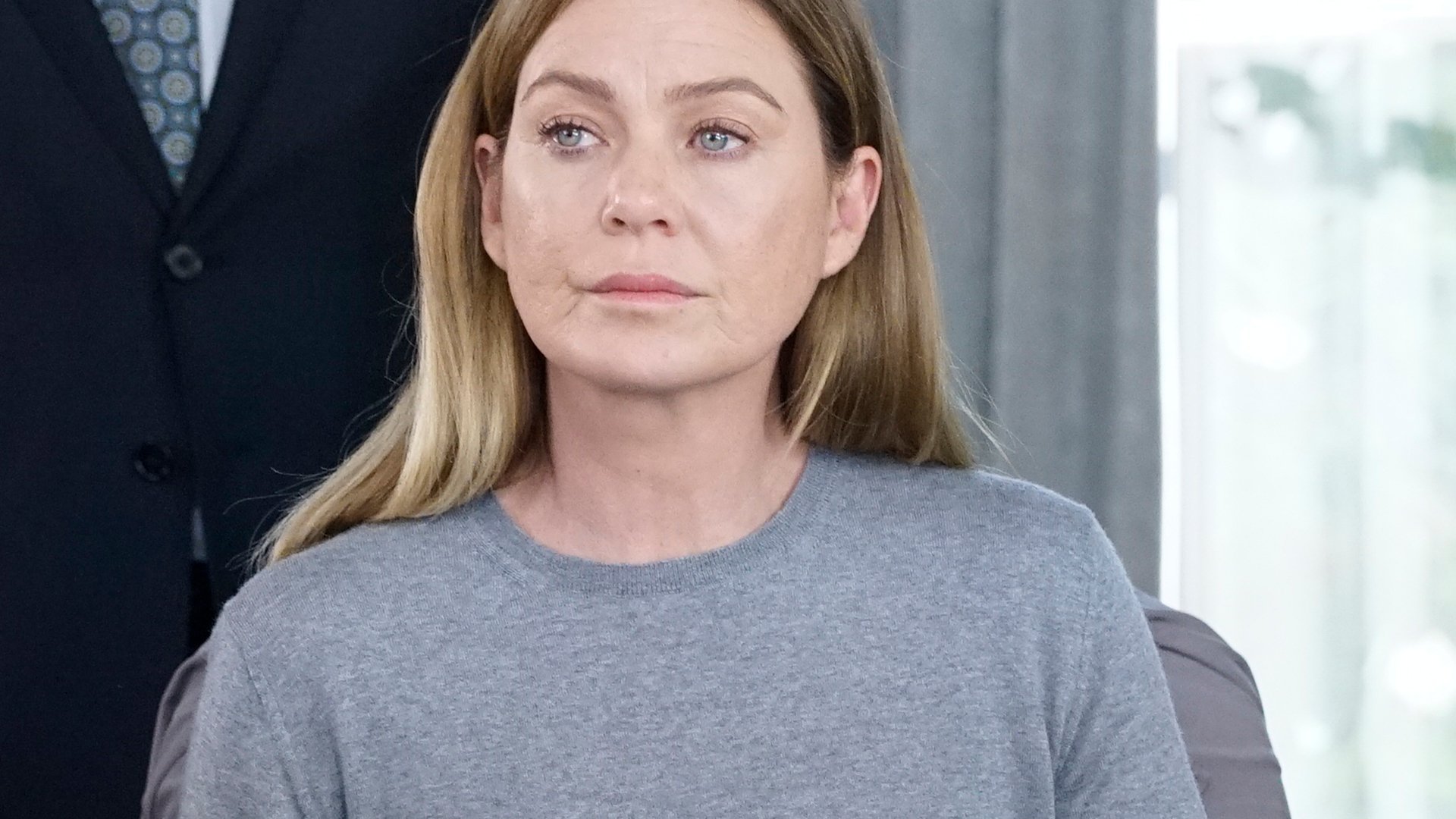 And so they are. Even now, it appears Grey's Anatomy is making a difference. In the powerful season 16 episode, titled "Silent All These Years," the ABC series centered on a victim of rape and included a scene of how a rape kit exam is performed. The episode also informed its viewers on how to contact the Rape, Abuse, and Incest National Network (RAINN) hotline — 1-800-656-4673.
On Dec. 2, a study by Oklahoma State University revealed the March 18 episode helped raised awareness about sexual assault. Then when speaking with Axios, Trevor Torgerson — the medical student who co-authored the study — explained why the findings are important.
"The RAINN hotline saw their call volume increase by 43% in the 48 hours after the episode," Torgerson said. "These findings are important as it displays another way for the media and involved parties to reach survivors of sexual violence who may not be aware of the resources otherwise."
Check out Showbiz Cheat Sheet on Facebook!