'Grey's Anatomy' Season 17: Camilla Luddington Teases the End of the Season
'Grey's Anatomy' star Camilla Luddington (Jo Wilson) reveals what the season 17 cast knows about the finale and the end of the series.
We're well over halfway through Grey's Anatomy Season 17. So naturally, many fans are wondering about the upcoming season finale. But will Grey's Anatomy end before season 18? In April 2021, Camilla Luddington (who plays Jo Wilson) updated viewers on the ABC medical drama's renewal status.
Ellen Pompeo hints 'Grey's Anatomy' Season 17 could be the last season
Ahead of the Grey's Anatomy Season 17 premiere, Ellen Pompeo (who plays Meredith Grey) suggested the show could end in 2021. 
"We don't know when the show is really ending yet," Pompeo told Variety in October 2020. "The truth is, this year could be it."
Then in March 2021, Pompeo confirmed the Grey's Anatomy team still hasn't decided on the last season. Meanwhile, showrunner Krista Vernoff suggested a season 18 renewal isn't necessarily guaranteed. She told The Hollywood Reporter:
I'm planning a season and a finale that could function as either a season finale or a series finale. I'm planning for both contingencies and it's hard and it's not ideal. It's not where I wish we were. … Either there will be closure or I will build something in that allows me to have a bit of a cliffhanger and a thread for next season.
Camilla Luddington reveals why the 'Grey's Anatomy' cast still doesn't know about the end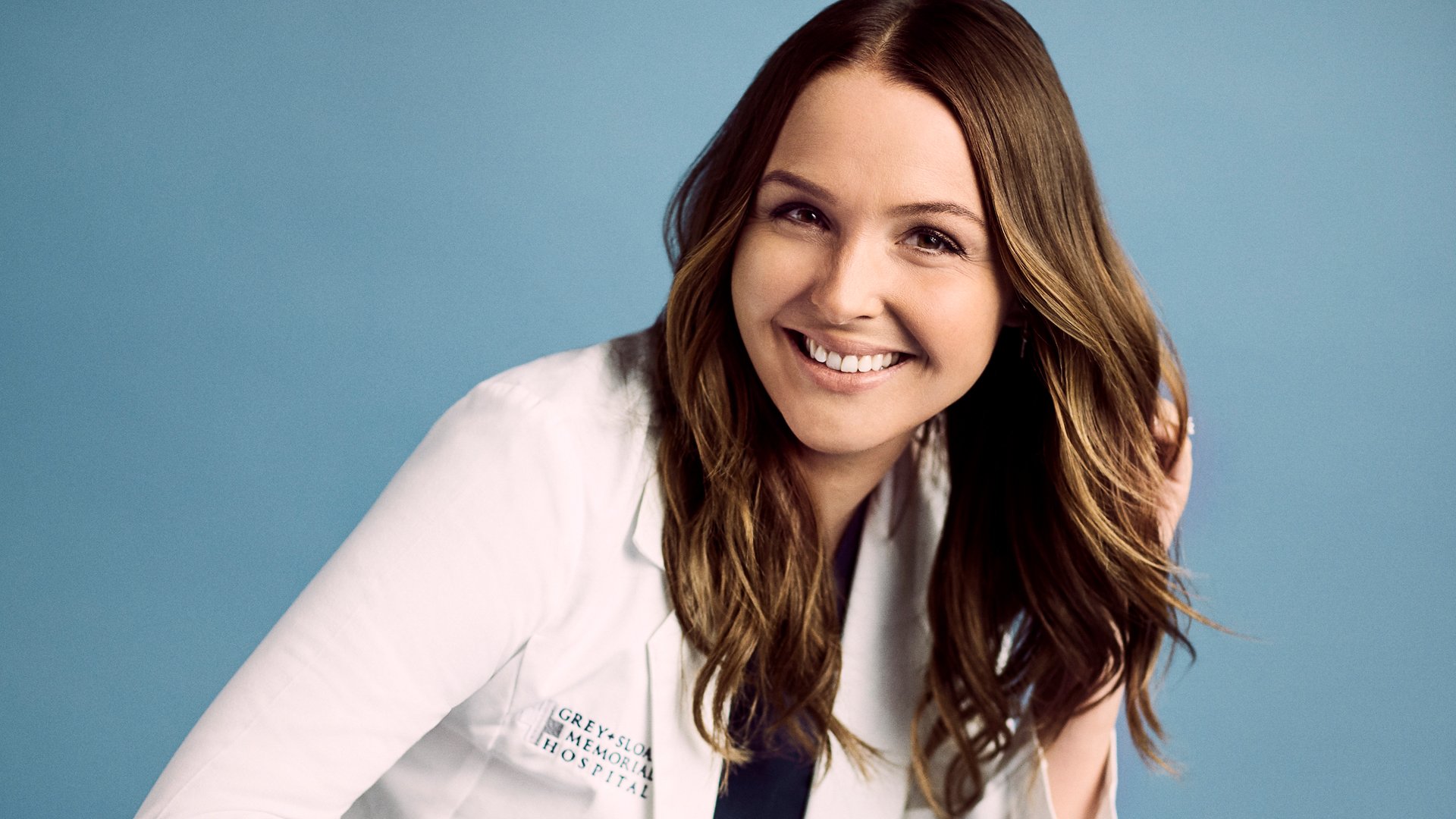 For now, it seems the Grey's Anatomy cast still doesn't know about the end of season — or series. When speaking with StyleCaster in April 2021, Luddington explained why the future of the Shondaland series is so uncertain.
"I knew going into it that a lot of people's contracts were up this season and whenever that happens, you need a few things," Luddington said. "You need an official pickup from the studios and you need people to re-sign, so I knew it was going to be one of those things where it feels different this season."
She added, "We're coming very close to our finale, and we still don't know. That feels really, really crazy. … It's not usually this secretive, but this whole season has been very secretive. Usually we have some idea of our finale, but none of us know. It's a big secret."
Camilla Luddington hopes 'Grey's Anatomy' returns for season 18
All the secrecy behind Grey's Anatomy Season 17 may not come as a surprise to some fans. In March 2021, Chandra Wilson (who plays Miranda Bailey) went on Live with Kelly and Ryan and suggested the cast received a few fake scripts during table reads. Then when speaking with StyleCaster, Luddington revealed she didn't know about Derek Shepherd's (Patrick Dempsey) return or Andrew DeLuca's (Giacomo Gianniotti) death. 
"We weren't given the heads up because everything was so under wraps and still is," Luddington said. 
Now, many Grey's Anatomy fans are hoping the cast will be given a heads up if the ABC drama is renewed for season 18. But as always, everyone will just have to wait and see. Nevertheless, Luddington said she would "love to have another season" of Grey's Anatomy to highlight life after the coronavirus (COVID-19) pandemic. 
"I think it would be great for us to be at Jo's bar next season and show what life looks like after COVID," the actor said. "But those decisions are obviously not up to me, so I just have to wait with everyone else to find out."
Grey's Anatomy Season 17 airs Thursday nights on ABC.