'Grey's Anatomy' Season 17: Camilla Luddington Teases the New Season and Fans Are Hyped
The Grey's Anatomy Season 17 premiere is so close, we can taste it. The new cycle is officially coming back to ABC this fall. So of course, the cast and crew have been teasing what's next as they all get back to work. Then recently, Camilla Luddington, who plays Jo Wilson, added to the hype by hinting the spoilers for Grey's Anatomy Season 17 will be too much to handle.
The 'Grey's Anatomy' Season 17 premiere release date and time
The two-hour Grey's Anatomy Season 17 premiere will be released on Thursday, Nov. 12, at 9 p.m. ET. That said, the new episode will be part of the Station 19 crossover event, and the firefighter spinoff begins at 8 p.m. ET. So buckle up for a massive TGIT evening.
Meanwhile, showrunner Krista Vernoff recently confirmed the Grey's Anatomy premiere will not pick up where the season 16 finale left off. According to Variety, Vernoff revealed the new crossover will begin a few weeks into the coronavirus (COVID-19) pandemic. However, the premiere will contain flashbacks from "the Time Before" to fill in the gaps. 
Camilla Luddington teases 'Grey's Anatomy' Season 17 after the latest promo
Whatever the Grey's Anatomy writers choose to share in the season 17 premiere, it seems the storylines will be juicy. That is if you ask Luddington. 
After the cast and crew started production on Grey's Anatomy Season 17, a fan asked the actor to share a teaser about the new season. And while Luddington didn't give away any details, her comment was enough to get the fandom excited.
"I am TELLING YOUUUUUU GUYSSS you need to watch eps live this season. Because the spoilers are gonna be," Luddington wrote on Twitter alongside a shocked emoji. 
A few days later, the Grey's Anatomy social media channels shared a new promo containing footage from an old cast photoshoot. Then Luddington shared the video and echoed her previous remark.
"Watch. Live. This. Season," Luddington tweeted. "Can't stress this enough. You've been warned. #dontsayididnttellyou #avoidallspoilers."
Clearly, Luddington thinks Grey's Anatomy Season 17 will be filled with stories worth sharing. But she isn't the only one. Back in August, Ellen Pompeo, who plays Meredith Grey, also hyped up her character's return.
"I can tell you about Meredith in season 17," Pompeo wrote on Twitter. "She's going to be so worth the wait!"
What to expect from Jo in 'Grey's Anatomy' Season 17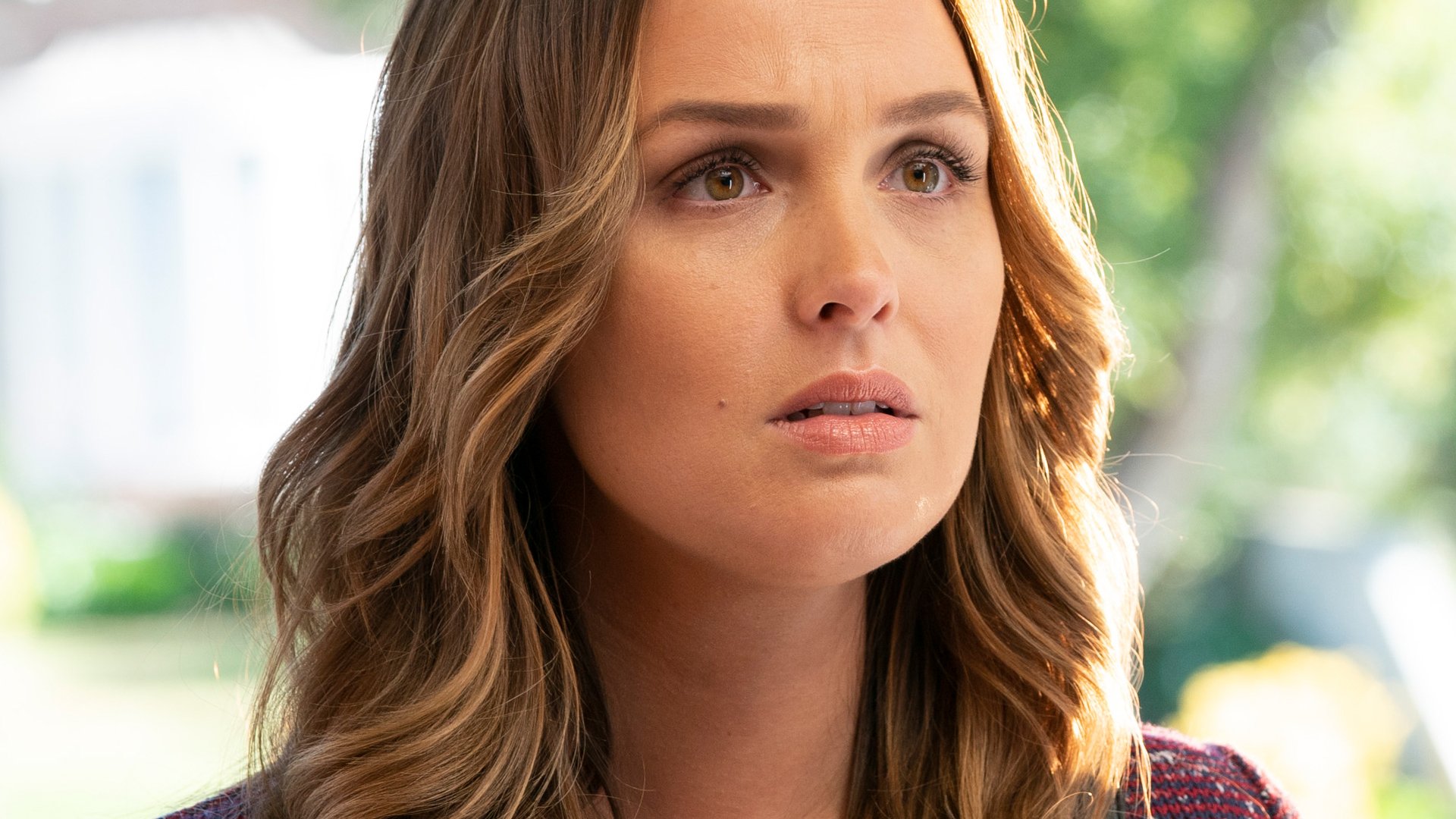 Luddington's comments may indicate Grey's Anatomy Season 17 will be one to watch, but what going to happen with Jo? The character has been through the wringer recently. In season 15, Jo went through a deep depression after discovering the truth about her birth. Then in season 16, Alex Karev (Justin Chambers) left her to be with Izzie Stevens (Katherine Heigl). 
Nevertheless, it's possible Jo's storyline will not contain a lot of heartbreak when Grey's Anatomy returns. Back in April 2020, Vernoff opened up about Jo's arc before the pandemic and revealed the character would have some fun scenes with her new roommate, Levi Schmitt (Jake Borelli). The showrunner also noted the storyline would likely continue into season 17.
"What we had planned was a lot of Levi-Jo comedy," Vernoff told Variety. "I feel like Camilla has earned the right to play some lighter story. And it has always been my experience that there is a way to grieve that is dramatic, and there is a way to grieve that is largely comedic, both in life and on television."
She continued, "We've been leaning into letting her play the comedy. We'll probably stick with that plan moving into Season 17."
Now, it's been a while since Vernoff discussed Jo's future on Grey's Anatomy. So it's possible her storyline has shifted. But whatever happens moving forward, we know it's going to be extraordinary.
Check out Showbiz Cheat Sheet on Facebook!