'Grey's Anatomy' Season 17: Jesse Williams Reveals Which Cast Members He Wants to Return and It'll Make You Miss Mark Sloan
As the Grey's Anatomy Season 17 spring premiere approaches on March 11, many viewers are wondering who might return next. Two fan-favorites came back in the first half of the season. Then ahead of the new episode, Jesse Williams (who plays Jackson Avery) named the Grey's Anatomy cast members who he wants to work with again — and yes, his comments will probably make you miss Mark Sloan (Eric Dane).
Which cast members returned in 'Grey's Anatomy' Season 17?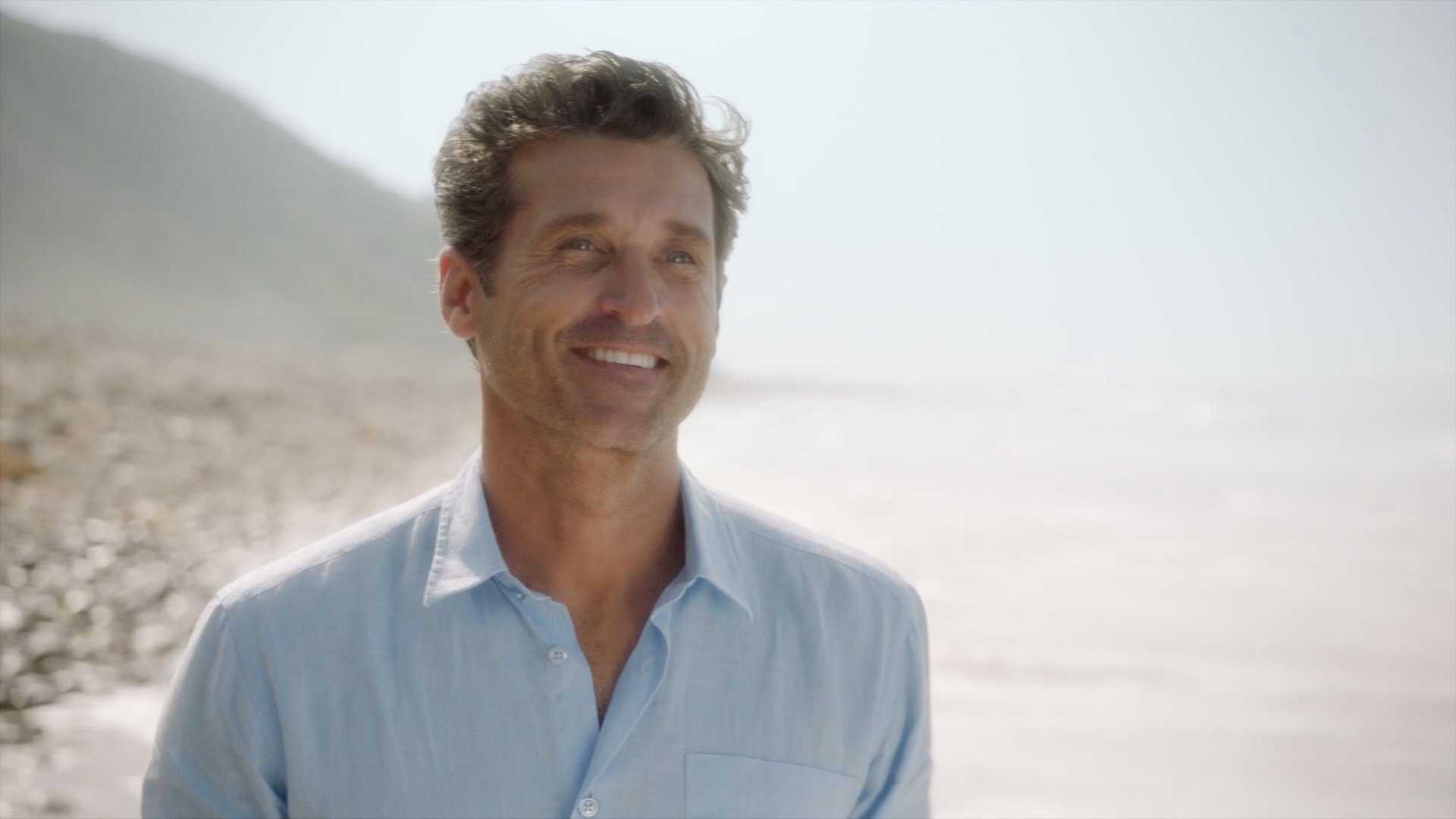 RELATED: 'Grey's Anatomy' Season 17: Patrick Dempsey Promises Derek Shepherd Will Return in 2021
In Grey's Anatomy Season 17, the doctors at Grey Sloan Memorial dealt with the coronavirus (COVID-19) pandemic. Early on, Meredith caught COVID-19. Then when she went out of consciousness, Meredith was transported to a beach dream, where she reunited with Derek Shepherd (Patrick Dempsey) and George O'Malley (T.R. Knight).
Meanwhile, Grey's Anatomy Season 17 suggested the characters don't have to be dead to appear on the beach with Meredith. In the fourth episode, both Richard Webber (James Pickens Jr.) and Miranda Bailey (Chandra Wilson) appeared in Meredith's dream. Then showrunner Krista Vernoff confirmed the theory.
"Now you've seen that sometimes when people sit in Meredith's room and talk, they appear to her on the beach," Vernoff told Deadline in December 2020. "So the beach throughout the season exists not just with very special guest stars."
Jesse Williams shares which 'Grey's Anatomy' cast members he wants to come back
RELATED: 'Grey's Anatomy' Season 17: Will Jackson and April Reunite? Jesse Williams Hopes Sarah Drew Will Return
Now, the second half of Grey's Anatomy Season 17 will start on March 11. So many viewers are itching to find out who returns next. Then in an interview with Entertainment Tonight, Williams shared which Grey's Anatomy cast members he would like to see again.
At first, Williams was asked about Sandra Oh (who played Cristina Yang), and he pointed out that the Killing Eve star was "such a beast" and "such an incredible actor." Then Williams shared his own picks, which included Dane and Jessica Capshaw (who played Arizona Robbins). 
"Eric Dane, I had a lot of fun working with," Williams said and added Capshaw's name to the list.
RELATED: 'Grey's Anatomy' and 'Station 19' Showrunner Isn't Considering Another Spinoff Right Now — Here's Why
Williams also explained his answers and gushed over the Grey's Anatomy cast. "We had such a great cast," he said. "I really enjoyed all of them and would love to get a chance to work with them again. All these people that we're talking about are incredibly funny and incredibly powerful as dramatic actors. They can switch in and out of that in a way that is pretty unmatched."
That said, Williams confirmed he doesn't know who will come back when Grey's Anatomy Season 17 returns. "I honestly, truly don't know. I'm not in those scenes," Williams said. "They did a really good job of keeping the beach stuff away from us, I think, for fear of it leaking. But I know that America loves it, and I know they would be smart to get as much in there as possible."
What happened to Cristina Yang, Mark Sloan, and Arizona Robbins on 'Grey's Anatomy'?
RELATED: 'Grey's Anatomy': Jessica Capshaw Reunites With the Cast and Fans Hope Arizona Robbins Will Come Back in Season 17
In case you need a refresher, both Cristina and Arizona are still living in the Grey's Anatomy universe. At the end of season 10, Cristina left Seattle for Switzerland. The Cardio God is currently the head of a hospital in Zurich. But from time to time, viewers get to see texts between Cristina and her person, Meredith.
Meanwhile, Arizona left Grey's Anatomy at the end of season 14. The pediatric and fetal surgeon moved to New York to be with her daughter, Sophia and ex-wife, Callie Torres (Sara Ramirez).
Now, if Mark were to return in Grey's Anatomy Season 17, he would have to show up on the dream beach with Meredith. Mark died after the plane crash that took Lexie Grey's (Chyler Leigh) life. But before he passed away, Mark was able to deliver one final piece of advice to his Plastics Posse mentee, Jackson.
"If you love someone, you tell them," Mark told Jackson in Grey's Anatomy Season 9. "Even if you're scared that it's not the right thing. Even if you're scared that it will cause problems. Even if you're scared it will burn your life to the ground. You say it, and you say it loud."
Grey's Anatomy Season 17 airs Thursday nights on ABC.