'Grey's Anatomy' Season 17 Episode 10 Promo Trailer Teases Lexie and Meredith's Reunion When Chyler Leigh Returns
The Grey's Anatomy Season 17 Episode 10 promo trailer just left fans gasping for air. Following an all-new episode on March 25, the Shondaland medical drama confirmed the next returning cast member. Now, Lexie Grey (Chyler Leigh) will appear on Meredith Grey's (Ellen Pompeo) dream beach in Grey's Anatomy Season 17. The two sisters will also have an important conversation about Meredith's fate. So here's what went down in the preview for the next episode on April 1.
Why is Meredith Grey unconscious in 'Grey's Anatomy' Season 17 Episode 10?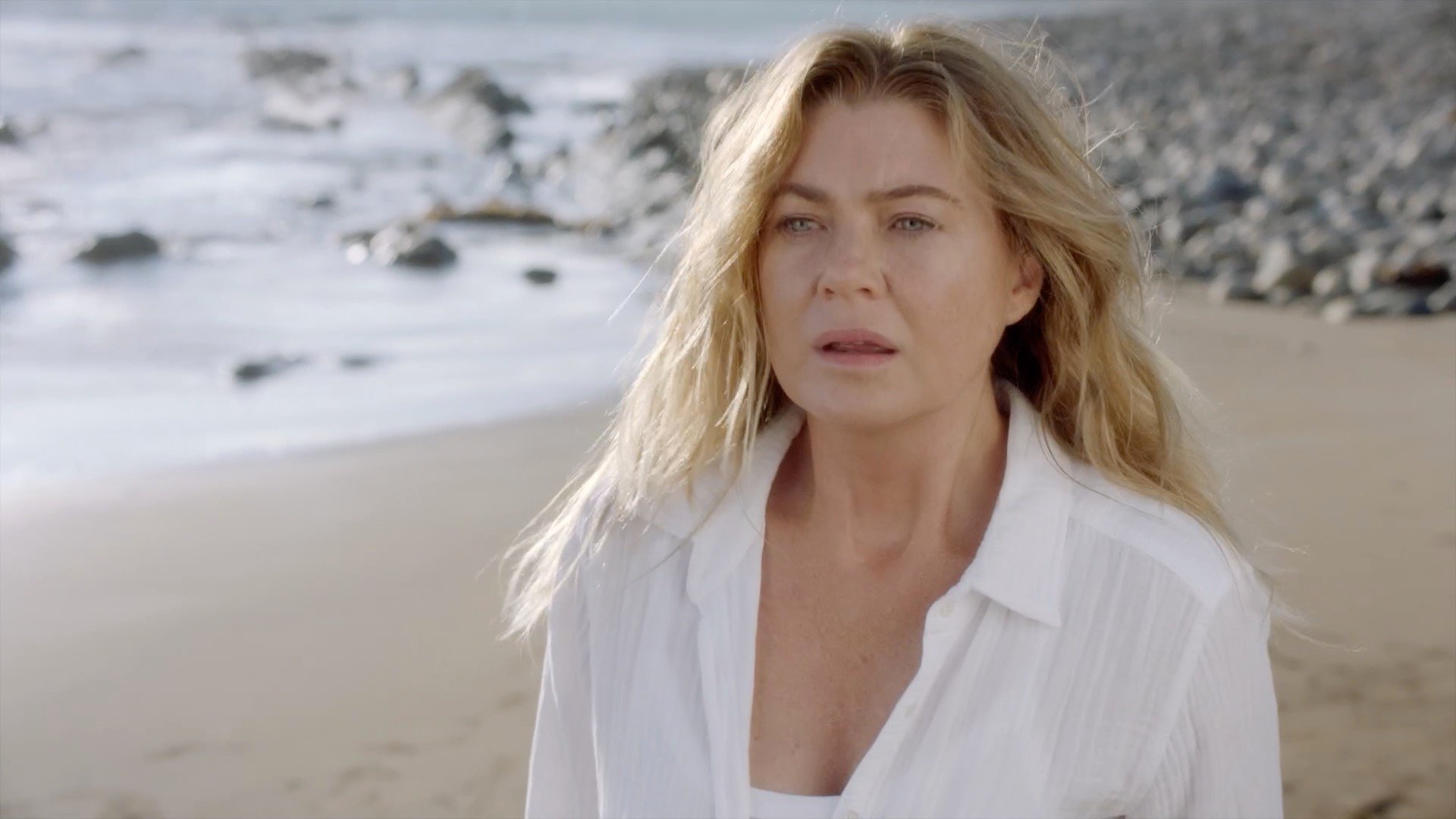 At the start of Grey's Anatomy Season 17, Meredith contracted the coronavirus (COVID-19). Throughout the season, viewers watched as the character's health declined. But when Meredith went out of consciousness, she was transported to a dream beach. 
On the beach, Meredith met up with other characters, both dead and alive. She reunited with Derek Shepherd (Patrick Dempsey) and George O'Malley (T.R. Knight). She also saw Miranda Bailey (Chandra Wilson) and Richard Webber (James Pickens Jr.) as they sat in Meredith's hospital room. Then more recently, Meredith reconnected with Andrew DeLuca (Giacomo Gianniotti) before he died in the real world.
Now, Meredith is on a ventilator after her condition worsened on Grey's Anatomy Season 17, and many fans are wondering whether she'll die. So for now, the beloved character's fate is up in the air. But even so, the new returning character in Grey's Anatomy Season 17 Episode 10 — titled "Breathe" — will give many fans hope.
[Spoiler alert: What  Grey's Anatomy Season 17 Episode 10.]
The 'Grey's Anatomy' Season 17 Episode 10 promo trailer confirms Lexie Grey's (Chyler Leigh) return
In the Grey's Anatomy Season 17 Episode 10 promo trailer, Meredith is still unconscious and in her hospital room. Anna Nalick's "Breathe (2 AM)" begins to play, and longtime fans instantly start to sob.
Offscreen, Maggie Pierce (Kelly McCreary) asks how her sister is doing. Then Jackson Avery (Jesse Williams) says Meredith's vitals are stable. But even so, Owen Hunt (Kevin McKidd) says, "Today could be the day." 
The Grey's Anatomy preview jumps to Meredith's dream beach. She's happily splashing in the water. Suddenly, a hand reaches out and gives her a towel. Then Meredith is alerted, along with Grey's Anatomy fans watching from home. It's Lexie. 
Lexie and Meredith beam at each other. Then the two sisters have a chat in front of the water. Meredith admits she "likes it" on the beach, and Lexie asks whether she'll stay. 
The Grey's Anatomy promo trails off before fans get an answer. The teaser also failed to address one important question — where is Mark Sloan (Eric Dane)?
How did Lexie Grey and Mark Sloan die on 'Grey's Anatomy'?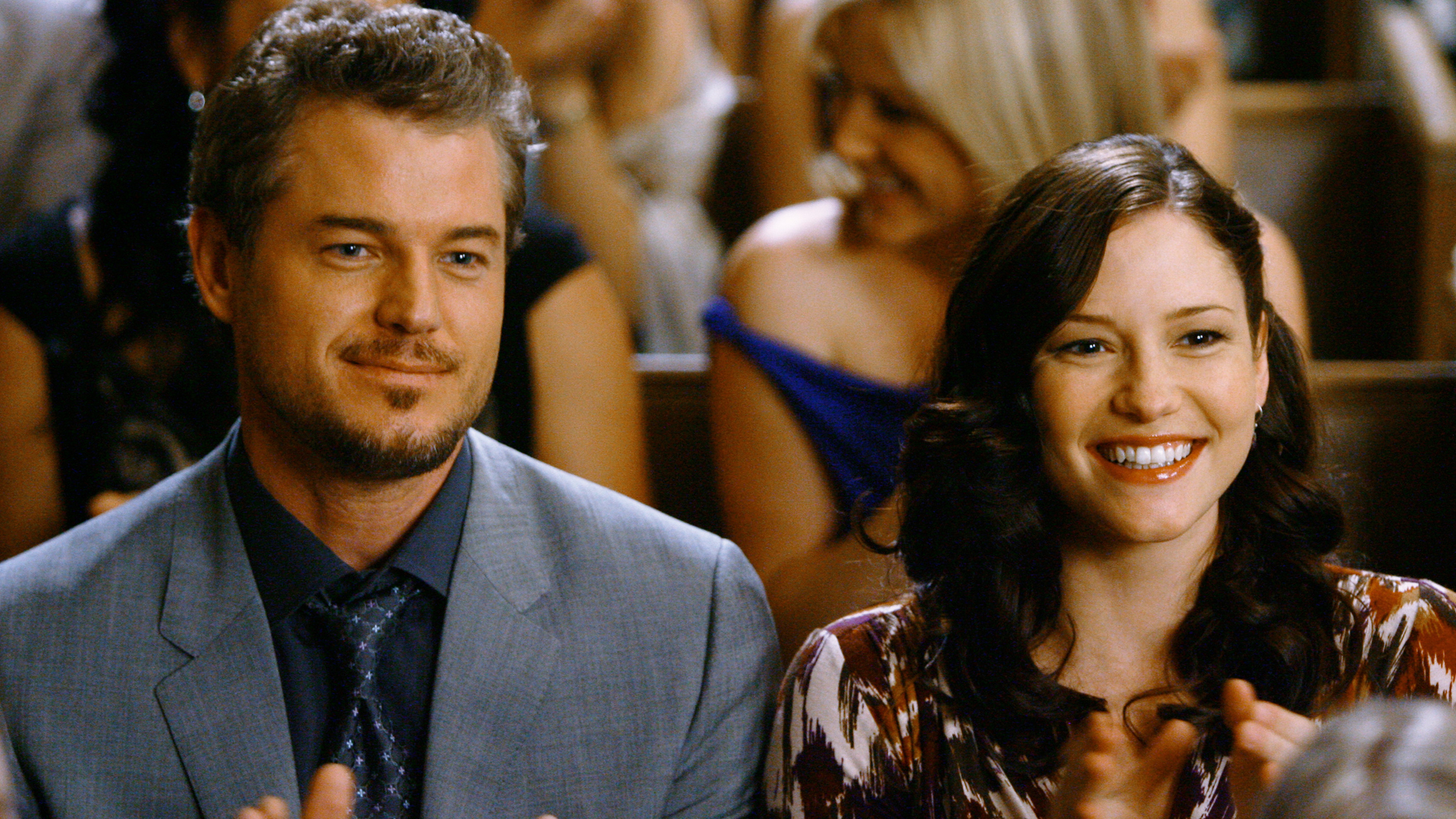 Lexie died in the Grey's Anatomy Season 8 finale — also known as the plane crash episode. The beloved character was crushed by a piece of the plane in the woods. But Lexie did not die alone. She held onto Mark's hand while she passed.
"I love you. I will always be in love with you, which is why you have to stay alive," Mark told Lexie. "We're gonna have the best life, Lexie, you and me. We're gonna be so happy. So you can't die, OK? You can't die because we're supposed to end up together. We're meant to be."
A few episodes later, Mark succumbed to his injuries from the plane crash. Back in 2012, Grey's Anatomy creator Shonda Rhimes revealed this allowed Mark and Lexie to end up together.
"[Mark] and Lexie get to be together in a way. Their love remains true," Rhimes said, per TVLine. 
It's been almost nine years since Lexie left Grey's Anatomy, but fans are already welcoming the character's return with open arms. Now, will Mark join her in the future? Only time will tell. Stay tuned.
Grey's Anatomy Season 17 airs Thursday nights on ABC.