'Grey's Anatomy' Season 17 Episode 15 Promo Trailer Teases Jackson Avery's Final Goodbye When the Show Returns
Grey's Anatomy is giving fans time to prepare for the next all-new episode on May 20 — and for good reason. Recently, Jesse Williams, who plays Dr. Jackson Avery, announced his exit from the Shondaland series. Then the Grey's AnatomySeason 17 Episode 15 promo trailer gave viewers a taste of his final farewell — and yes, you might want to grab some tissues.
[Spoiler alert: This article contains spoilers from Grey's Anatomy Season 17 Episodes 15.]
Jackson Avery (Jesse Williams) is leaving 'Grey's Anatomy' after season 17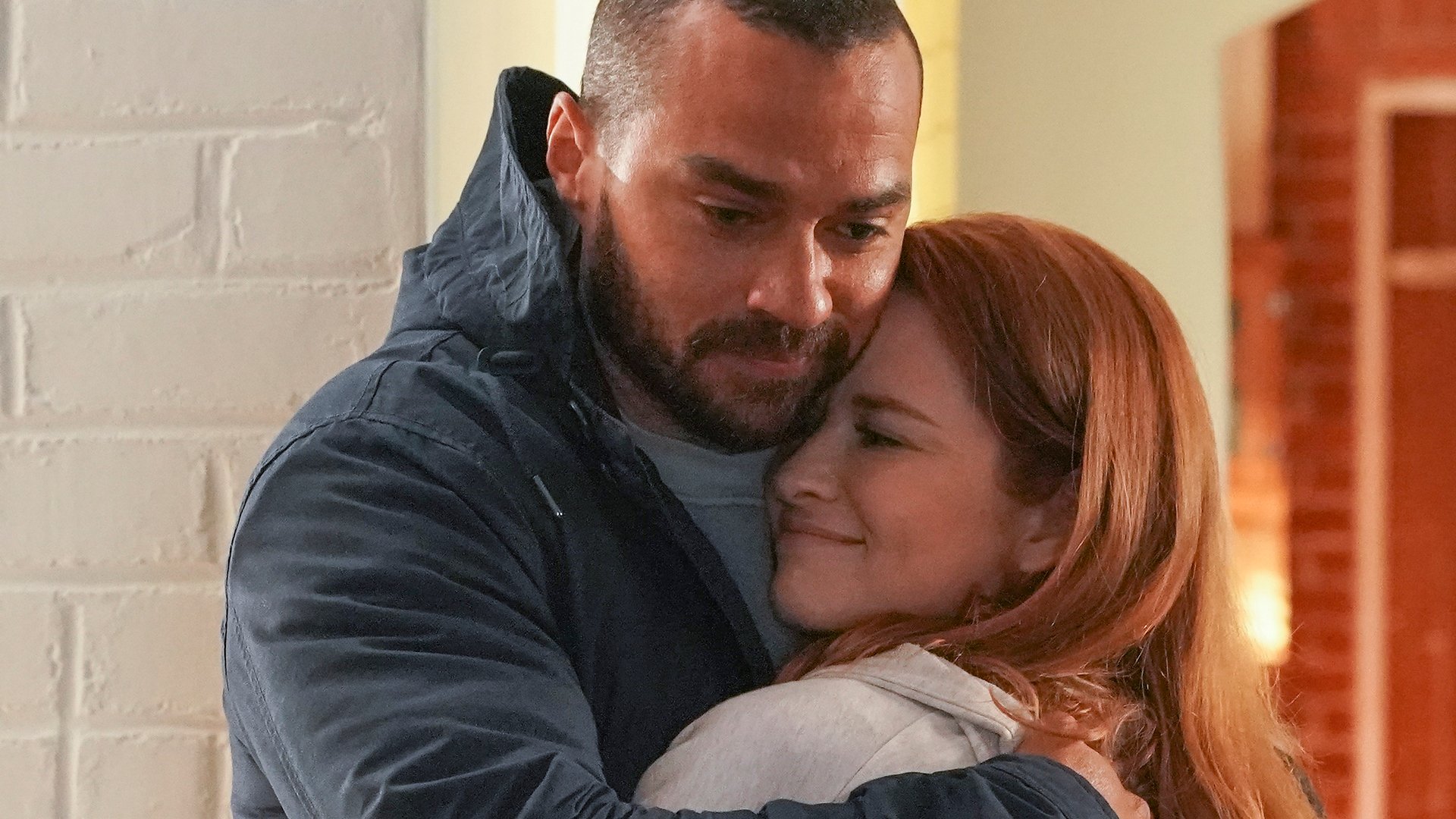 RELATED: 'Grey's Anatomy': Ellen Pompeo's Tweets About Sarah Drew and Jesse Williams Will Make You Emotional
In Grey's Anatomy Season 17 Episode 14, "Look Up Child," Jackson revealed he wanted to move to Boston and take over his family's foundation. So now, Jackson is leaving Seattle alongside his ex-wife, April Kepner (Sarah Drew), and daughter, Harriet Kepner-Avery.
Meanwhile, Williams confirmed his departure from the Grey's Anatomy cast. The actor's last episode, which is titled "Tradition," will air on May 20. According to Deadline, Williams said in a statement:
I will forever be grateful for the boundless opportunities provided me by Shonda, the network, studio, fellow castmates, our incredible crew, Krista [Vernoff], Ellen [Pompeo] and Debbie [Allen]. As an actor, director and person, I have been obscenely lucky to learn so much from so many and I thank our beautiful fans, who breathe so much energy and appreciation into our shared worlds. The experience and endurance born of creating nearly 300 hours of leading global television is a gift I'll carry always. I am immensely proud of our work, our impact and to be moving forward with so many tools, opportunities, allies and dear friends.
New 'Grey's Anatomy' Season 17 Episode 15 promo trailer previews Jackson and Meredith's last goodbye
RELATED: 'Grey's Anatomy': Sarah Drew Always Wanted Jackson and April to End Up Together
Now, Grey's Anatomy Season 17 won't air Jackson's final episode this week. Rather, ABC will air a repeat episode. But, as mentioned, the ABC medical drama will return on Thursday, May 20.
Meanwhile, the Grey's Anatomy Season 17 Episode 15 promo trailer teased a few of Jackson's emotional goodbyes. At the start of the preview, the character exits the elevator at Grey Sloan Memorial for the last time. Then Miranda Bailey (Chandra Wilson) clarifies what's going on.
"You're going to Boston," Bailey says in disbelief.
When Jackson confirms his "official resignation," Bailey looks at him in shock. The Grey's Anatomy trailer also jumps to Richard Webber (James Pickens Jr.), who has a glimmer of pride in his eye. But then a shot of Jackson's first episode — season 6 episode 5, "Invasion" — flashes by, and the plastic surgeon talks to Meredith Grey (Ellen Pompeo).
"I guess this is it," Jackson says. Then Meredith's response echoed the voice of the Grey's Anatomy fandom.
"I don't want this to be our big goodbye," Meredith says tearfully.
How many 'Grey's Anatomy' Season 17 episodes are left and when is the finale?
RELATED: 'Grey's Anatomy' Season 17: The Next Few Episodes Will Highlight 'Beauty' Within 'Darkness'
With Jackson's farewell episode coming up next, many fans are wondering how many Grey's Anatomy Season 17 episodes are left until the grand finale. According to showrunner Krista Vernoff in an interview with Variety, there will be 17 episodes this season.
Meanwhile, the Grey's Anatomy Season 17 finale is expected to air on Thursday, June 3. When discussing the end of the season with The Hollywood Reporter in March 2021, Vernoff noted the last episode depended on the renewal or cancellation status of the series.
"Either there will be closure or I will build something in that allows me to have a bit of a cliffhanger and a thread for next season," Vernoff said at the time.
Now, ABC has officially renewed Grey's Anatomy for season 18. So expect the unexpected on June 3.
Grey's Anatomy Season 17 airs Thursday nights on ABC.