The 'Grey's Anatomy' Season 17 Episode 3 Moments Camilla Luddington Says Needed 'Trigger Warnings'
Though it's only recently begun, Grey's Anatomy Season 17 is off to an exciting start. Much of the cast has shared their feelings on the storylines — and even ex-stars have weighed in. Though she didn't watch it when it aired, star Camilla Luddington had a few thoughts on one episode, including a suggestion for the network.
Camilla Luddington stars in Grey's Anatomy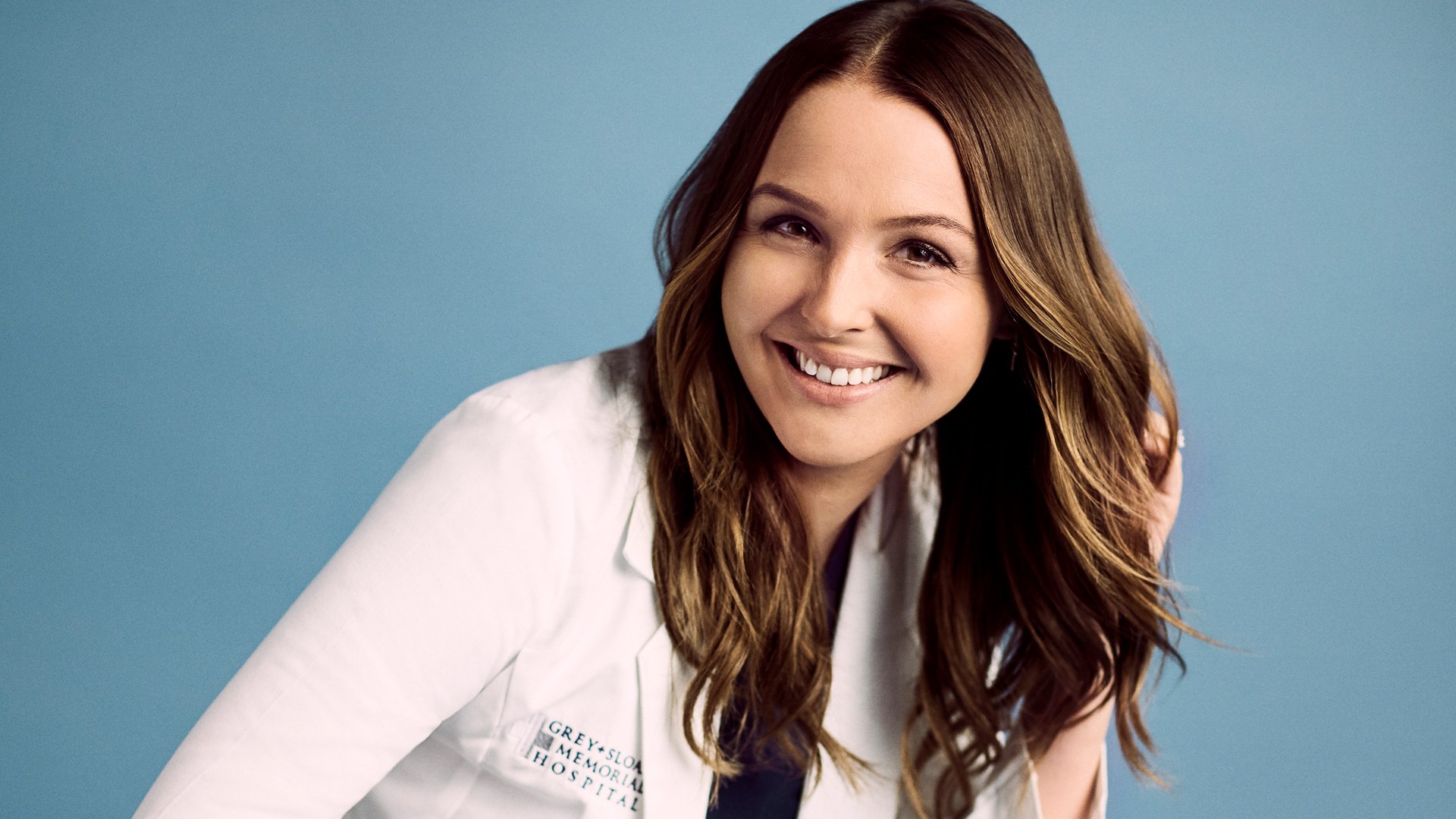 Luddington portrays Jo on Grey's Anatomy. She joined in Season 9 as an intern who befriended Alex Karev. The two ended up falling in love and got married. What was supposed to be the characters' happily ever after turned into tragedy when Justin Chambers left the series in Season 16.
Thus far in season 17, Jo has tried to have a fling with Jackson, which didn't work out. But work is going well for her. In "My Happy Ending," she took care of a woman whose fetus had grown outside of her uterus and helped deliver the baby. But that wasn't the part of the episode, Luddington commented on.
She watched 'Grey's Anatomy episode 'My Happy Ending'
"I watched the most recent ep this morning," tweeted Luddington on November 20, 2020. "Couple things. I've read the script and I *still* cry watching. Also every single scene should have a trigger warning because ITS ALL TOO MUCH. Example: *trigger warning- link/amelia hotness ahead.*"
Sex scenes have been an essential part of Grey's Anatomy since its inception. With the pandemic changing the rules on set, the writers came up with a creative way to keep the heat going between characters without violating them. Amelia and Link hinting at mutual masturbation certainly falls into that category.
Luddington joked about the characters' distance
While romance on Grey's Anatomy may have changed this season, the doctors still spend most of their time in the hospital. And that's come with challenges and benefits due to COVID-19. In the world of the show, they're also battling the virus, meaning everyone is decked out in personal protective equipment.
The audience finally sees Teddy and Tom speak about their affair, as Tom confesses to Teddy that she broke his heart. Owen enters the break room and advises Teddy to put on a mask and stand back, as Tom has tested positive. "trigger warning- Teddy, Tom and Owen may appear less than 6FT apart," wrote Luddington of the scene.
She's also a MerDer shipper
But far and away the most-talked-about moments from Grey's Anatomy Season 17 so far have involved Meredith and Derek. Meredith is hospitalized with coronavirus, and when she's unconscious, she sees her deceased husband. "trigger warning- music over Merder scenes will make you reach for a wine glass," tweeted Luddington.
Meredith sees Derek on a beach and communicates with him, though he tells her, "the sand isn't real." She runs to him, tripping and falling as music swells. One Twitter follower replied to Luddington with an image of Jo drinking from a previous episode, to which the actor replied, "As soon as the beach scenes start…"