Ellen Pompeo Says 'Grey's Anatomy' Season 17 Episode 4 Is 'Really Special'
Grey's Anatomy delivered a little blast from the past — and it's not over yet. The Shondaland medical drama saw the return of Patrick Dempsey as Derek Shepherd. Now, another familiar face is about to grace our screens. So naturally, viewers are placing their bets on who comes back. But whatever happens next, Ellen Pompeo (Meredith Grey) promised Grey's Anatomy Season 17 Episode 4 will be "really special." 
Another big return is coming in 'Grey's Anatomy' Season 17 Episode 4
Throughout the Grey's Anatomy Season 17 premiere, Meredith battled the coronavirus (COVID-19) pandemic alongside the Grey Sloan Memorial staff. Then at the end of the episode, she collapsed and fell into a dream set at the beach. Of course, the moment was cause for concern. But viewers were delighted when Derek showed up as McDreamy as ever.
In the following episode, viewers discovered Meredith contracted COVID-19. She fell into the dream state a number of times and reunited with Derek. Then the Grey's Anatomy Season 17 Episode 4 promo trailer confirmed another person from Meredith's past will arrive on the beach as she fights for her life in the real-world. 
Ellen Pompeo and Giacomo Gianniotti tease 'Grey's Anatomy' Season 17 Episode 4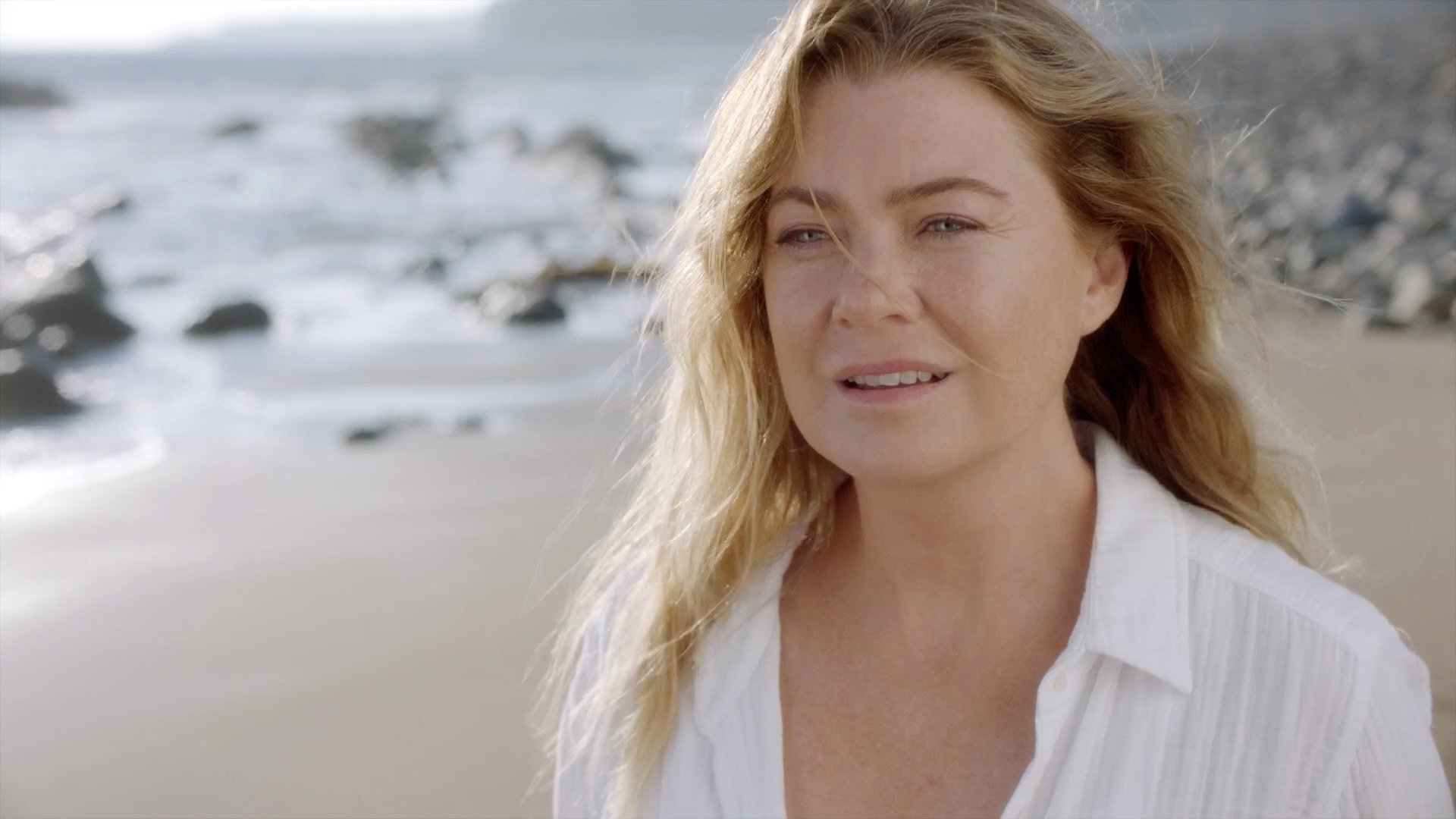 Before Grey's Anatomy Season 17 aired its fourth episode on Dec. 3, Twitter fans asked Pompeo for hints. As expected, the actor didn't give any details away. But she certainly hyped up the episode.
"Okay okay …it's going to be a really really special episode," Pompeo wrote with a heart emoji.
Meanwhile, Giacomo Gianniotti (Andrew DeLuca) teased who's coming back in "You'll Never Walk Alone" — and basically, Grey's Anatomy fans can expect the unexpected. 
"I'll say this. In a dream, anything is possible," Gianniotti told Entertainment Tonight. "Anything is possible in a dream."
The actor also touched on the significance of Derek's return and the impact it has on Grey's fans. Gianniotti said:
I think it's exciting that the fans are going to get to see a little bit of him in this time where she's in this unconscious state and she can explore things that they wouldn't have normally thought to explore in the hospital because that character is dead. It's a great thing for the show and for the fans. That's another reason why I think this season is special. I think it's going to be one of the best.
Who 'Grey's Anatomy' fans want to see on the beach in season 17
Clearly, Grey's Anatomy fans are in for a treat. Most viewers are hoping favorites like George O'Malley (T.R. Knight), Lexie Grey (Chyler Leigh), and Mark Sloan (Eric Dane) make an appearance, as they all experienced an untimely death. Meanwhile, other fans are hoping to see characters who made it out of Grey Sloan alive, such as Cristina Yang (Sandra Oh), Callie Torres (Sara Ramirez), Arizona Robbins (Jessica Capshaw), and Izzie Stevens (Katherine Heigl). 
Whatever the case, the possibilities are endless. But for now, it seems more likely the returning Grey's Anatomy character is already deceased. When speaking with The Hollywood Reporter in December 2020, executive producer, Zoanne Clack, compared Meredith's "COVID dream" to what happened in the third season.
As you may remember, Meredith almost drowned in Grey's Anatomy Season 3. Then in the 17th episode titled "Some Kind of Miracle," the surgeon was on the brink of death and met with Denny Duquette (Jeffrey Dean Morgan), Dylan Young (Kyle Chander), Ellis Grey (Kate Burton), and her dog, Doc. So it seems Meredith will be in a similar situation in Grey's Anatomy Season 17. 
"Mer's COVID dreams are more like her experience in season three, where she's kind of in limbo between life and death, holding on to one and reaching out to the other," Clack said. "And it's a chance to bring some joy into the abyss that is COVID and that is 2020."
Whoever comes back, Grey's Anatomy fans are ready to embrace them with open arms. Now, the question lies with Meredith — will she survive? Seeing as the Grey's team hopes to bring joy to viewers, it seems unlikely they'll kill off the lead. But who knows? This is Shondaland and nobody knows where they might end up.
Check out Showbiz Cheat Sheet on Facebook!