The 'Grey's Anatomy' Season 17 Episode 4 Trailer Teases Another Big Reunion for Meredith Grey
Grey's Anatomy Season 17 shocked the fandom when Meredith Grey (Ellen Pompeo) and Derek Shepherd (Patrick Dempsey) reunited in the premiere. Now, the Shondaland series will drop one more big surprise. The Grey's Anatomy Season 17 Episode 4 promo trailer confirmed another familiar face will return and meet Meredith on the beach. 
'The Bachelor' Season 17 Episode 4 promo trailer hints another character will return
In the Grey's Anatomy Season 17 premiere, Meredith collapses at Grey Sloan Memorial after dealing with the coronavirus (COVID-19) pandemic for several weeks. The character ends up on a mysterious beach, and she's greeted by the one and only McDreamy. 
In the next episode, Meredith tests positive for coronavirus. She also reunites with Derek every time she falls asleep. Mer and Der share a few sweet moments together. However, Meredith can't physically reach her dead husband. Derek also tells her he'll be there when she is "ready." So it appears the closer Meredith gets to Derek, the closer she is to death.
Whatever the case, the Grey's Anatomy Season 17 Episode 4 trailer reveals Meredith's health will continue to deteriorate. In the teaser, everyone is worried about the general surgeon. And at one point, Amelia Shepherd (Caterina Scorsone) says, "Meredith's not improving. They can't wake her." 
But while Meredith fights for her life at Grey Sloan, she'll be back on the beach. The trailer also confirms Meredith will reunite with another familiar face in the COVID dream.
"As Meredith's life hangs in the balance, another person from her past returns," the narrator says as Meredith smiles and calls out to someone. 
'Grey's Anatomy' fans predict who will come back in season 17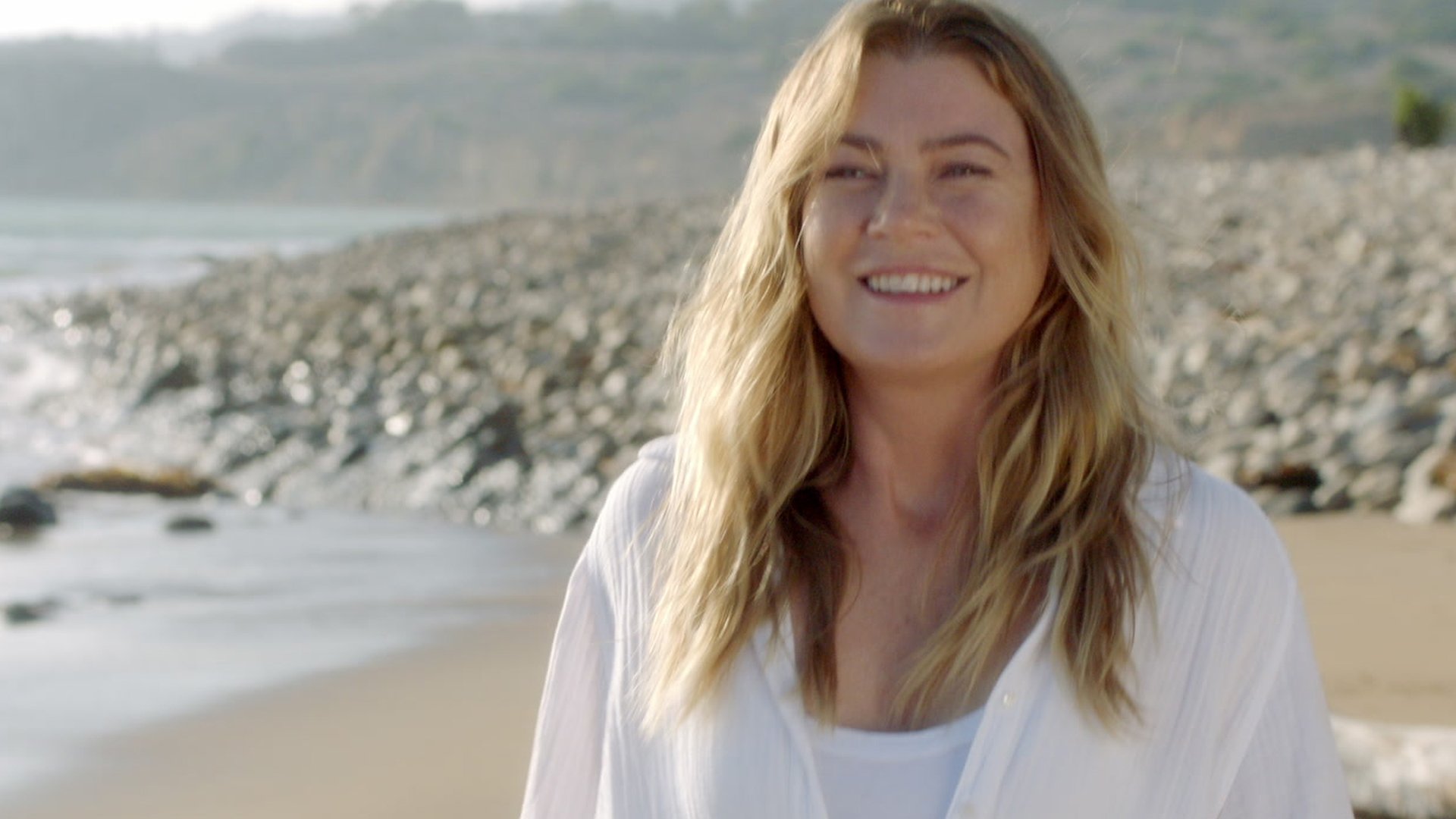 At this point, anything could happen in Grey's Anatomy Season 17 Episode 4, which is titled "You'll Never Walk Alone." But as fans know all too well, many beloved characters have died on the Shondaland series. So there are plenty of people who could potentially return, including Ellis Grey (Kate Burton), Lexie Grey (Chyler Leigh), Mark Sloan (Eric Dane), and George O'Malley (T. R. Knight). 
As some viewers pointed out, Pompeo and Knight are still friends after George's death in Grey's Anatomy. Back in March, Pompeo and Knight posted on Instagram together. They also reunited in June to participate in a Black Lives Matter protest in LA. So it's possible the connection between the actors could lead to an on-screen reunion. 
Meanwhile, a few Grey's Anatomy fans are hoping Meredith will meet up with Lexie and Mark. But many seem to think it's more likely Ellis will be the one to make an appearance, particularly because showrunner Krista Vernoff originally used the character's name to keep Derek's return a secret.
"Most of the actors didn't know we were doing this," Vernoff told Deadline of Derek's cameo in Grey's Anatomy Season 17. "I put the name 'Ellis Grey' in the script that we read at the table, and I had Meredith say 'Mom' at the table. So we got there on the day, and no one had been told what was happening."
But even so, Vernoff was unable to confirm whether Ellis will come back. "You have to tune in and see who comes to the beach," she said. "It'll be a joyful discovery."
For now, everyone will just have to wait and see what happens on Grey's Anatomy Season 17. But whoever returns, we know the reunion is going to be extraordinary. So get ready. The episode will air on Thursday, Dec. 3, 2020.
Check out Showbiz Cheat Sheet on Facebook!