The 'Grey's Anatomy' Season 17 Episode 6 Trailer Teases a 'Station 19' Crossover for the Winter Finale
Grey's Anatomy Season 17 has been quite the journey — and it's just getting started. But now, fans must prepare for a lengthy hiatus, as the winter finale is just around the corner. Luckily, it seems the Shondaland series has something extraordinary prepared, as the Grey's Anatomy Season 17 Episode 6 trailer confirmed another Station 19 crossover is on its way. Here's what to expect and when the ABC drama returns in 2021.
The 'Grey's Anatomy' Season 17 winter finale promo trailer confirms a 'Station 19' crossover
The Grey's Anatomy promo trailer for the Dec. 17 episode revealed things are becoming more hectic at Grey Sloan Memorial. Throughout the first half of the season, the doctors have been dealing with the coronavirus (COVID-19) pandemic. Then in the teaser, Richard Webber (James Pickens Jr.) told the staff the hospital was "activating surge capacity" and to "expect twice the patients." 
Meanwhile, Grey's Anatomy Season 17 Episode 6 — titled "No Time for Despair" — will also serve as the next crossover with Station 19. A woman reported a kidnapping, and the firefighters were on the scene. Then when the house caught fire, Dean Miller (Okieriete Onaodowan) said he was going in — without protective gear. 
Later, the preview suggested Owen Hunt (Kevin McKidd) and Amelia Shepherd (Caterina Scorsone) will pick up the case at Grey Sloan. "Kidnapping teenagers during a pandemic?" Owen said to Amelia in the teaser.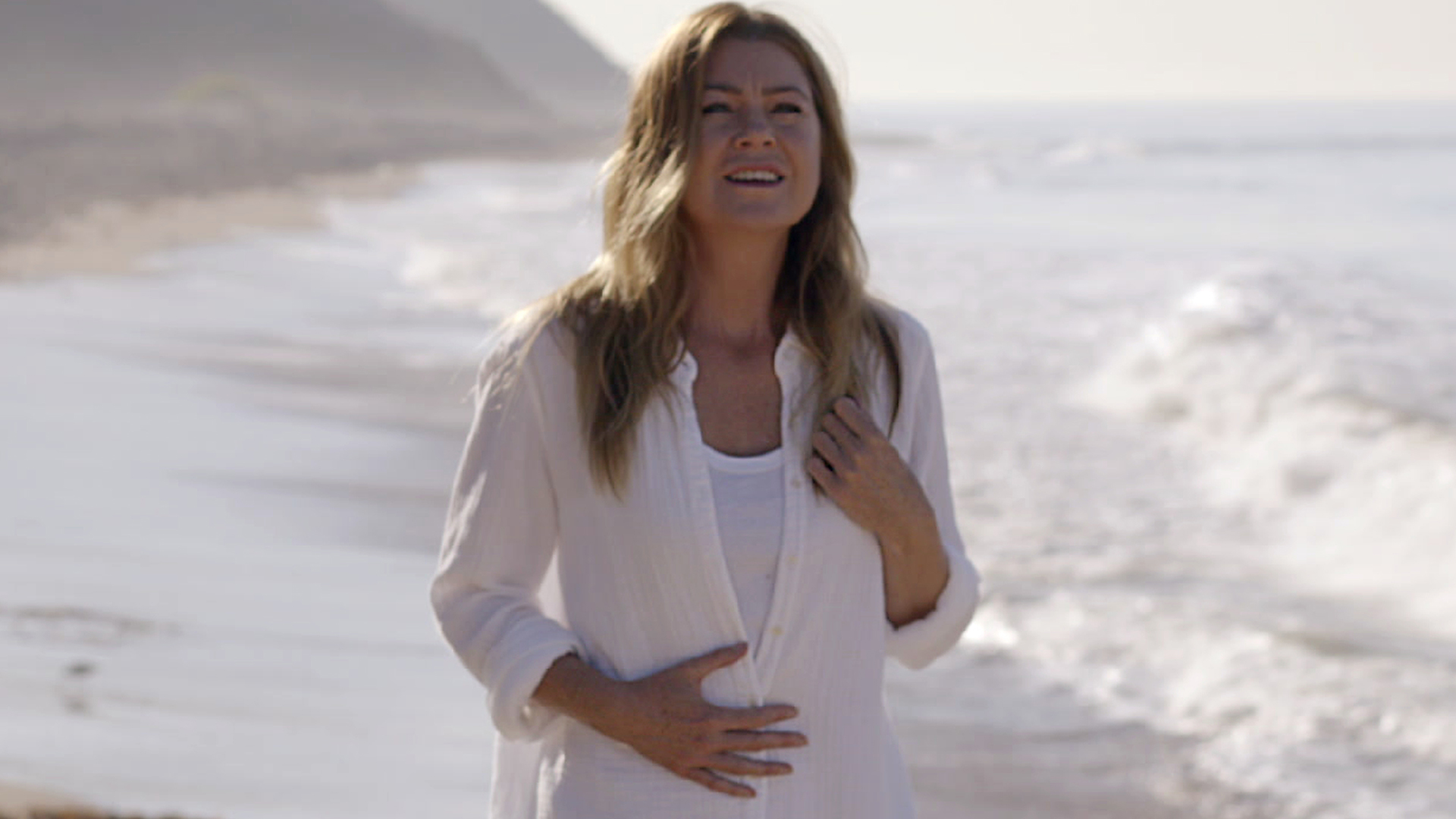 The Grey's Anatomy promo also highlighted multiple characters — like Teddy Altman (Kim Raver), Maggie Pierce (Kelly McCreary), and Miranda Bailey (Chandra Wilson) — with concerned looks on their faces to up the dramatics. Then viewers received an update on Tom Koracick (Greg Germann), who still displayed symptoms of COVID-19. 
Finally, Grey's Anatomy Season 17 wrapped its winter finale promo with a big reveal about Meredith Grey (Ellen Pompeo). For the past few episodes, the character's been in a COVID-19 coma. But it's possible that Meredith will leave the beach. During the preview, she woke up and gasped for air in the real-world.
What to expect in 'Grey's Anatomy' Season 17 Episode 6
According to ABC's press release for the Grey's Anatomy Season 17 winter finale, Jay Hayden and Stefania Spampinato, who play Jay Hayden and Carina DeLuca, respectively, are the only two guest stars from the Station 19 crew. But whatever the case, it seems the doctors at Grey Sloan Memorial have their plates full in episode 6. 
As Richard mentioned in the trailer, the hospital will expect a surge of patients. Now, the release confirms another hospital, Seattle Pres, will become overloaded, which will cause Grey Sloan to be on "surge capacity protocol." The release also revealed Owen and Amelia's case will be "one of the most controversial surgeries of their careers." 
That said, the network didn't provide any details about Meredith's future on Grey's Anatomy. But in an interview with Variety published on Dec. 10, Wilson hinted anything could happen moving forward. "I think we thought we were going some place, but now we're going a different place, and I'm not sure where that place is," she said.
When will 'Grey's Anatomy' Season 17 return in 2021?
ABC has been advertising Grey's Anatomy Season 17 Episode 6 as the winter hiatus. So naturally, everyone is expecting a hiatus for the holiday season. But it looks like viewers will have to wait for quite a while before new episodes resume. 
According to TVInsider, both Station 19 Season 4 and Grey's Anatomy Season 17 will return from their winter breaks on Thursday, March 4, 2021. That's 11 weeks after the Dec. 17 winter finale. So hold on tight.
Check out Showbiz Cheat Sheet on Facebook!