New 'Grey's Anatomy' Season 17 Episode 8 Promo Trailer Will Shatter Your Heart
Turns out March 11 wasn't a beautiful day to save lives on Grey's Anatomy Season 17. The Shondaland drama returned with its spring premiere, and many fans were on the edge of their seats from start to finish. But ultimately, the episode left most viewers absolutely devastated. Now, the new Grey's Anatomy Season 17 Episode 8 promo trailer suggests the heartbreak doesn't even end next week — here's what to expect on March 18.
[Spoiler alert: Major spoilers from Grey's Anatomy Season 17 Episode 7 and Station 19 Season 4 Episode 6.]
What happened to Andrew DeLuca in the 'Grey's Anatomy' Season 17 spring premiere?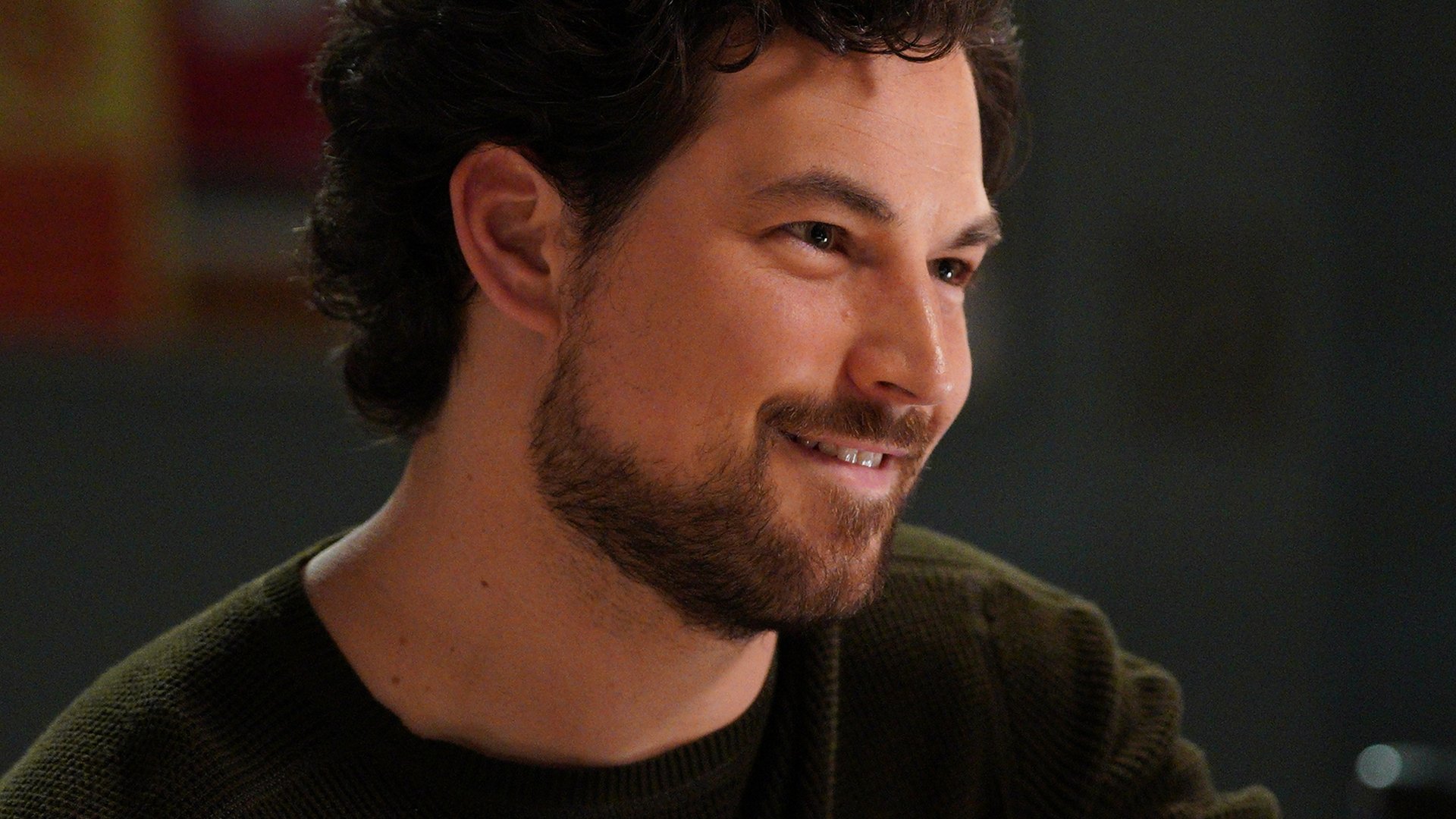 The Grey's Anatomy Season 17 and Station 19 Season 4 crossover event on March 11 continued where the midseason finale left off. In Station 19, Andrew DeLuca (Giacomo Gianniotti) continued to track down Opal (Stephanie Kurtzuba), the woman who was suspected of sex trafficking. Then in a turn of events, DeLuca was stabbed. 
Grey's Anatomy Season 17 Episode 7 continued where the firefighter spinoff ended. DeLuca was brought to Grey Sloan alongside his sister, Carina (Stefania Spampinato). Then Teddy Altman (Kim Raver) and Owen Hunt (Kevin McKidd) did everything they could to save their co-worker.
Eventually, DeLuca came out of the surgery in one piece. But a few scenes later, he started to crash. DeLuca was brought back to the operating room with Teddy and Owen, blood everywhere. 
Meanwhile, DeLuca was transported to Meredith Grey's (Ellen Pompeo) dream beach. At the start of the season, Meredith contracted the coronavirus (COVID-19), and she appeared on a beach every time she went unconscious. Then in the midseason finale, the beloved character was put on a ventilator as a last resort. So DeLuca and Meredith reunited in the spring premiere.
Throughout the new Grey's Anatomy episode, fans watched as DeLuca pleasantly spoke to Meredith as he fought for his life in the real world. DeLuca revealed he didn't regret going after Opal. He also told Meredith that she made him feel seen. Then DeLuca seemed to find peace within himself. But even so, the character wasn't sure what was going to happen next.
As the sun started to set on the beach, DeLuca's mother — who died in Italy when he was younger — called out to her son. Suddenly, everything was clear. DeLuca was dying. "I'll miss you," Meredith said. "If I go back and you don't, I'll miss you."
In the end, DeLuca told Meredith that she would be "OK" before reuniting with his mother. Meanwhile, DeLuca was pronounced dead in the real world with Teddy and Owen. Time of death: 22:50.
The 'Grey's Anatomy' Season 17 Episode 8 promo trailer hints at what happens after Andrew DeLuca's death
Immediately after the new episode, ABC released the promo trailer for Grey's Anatomy Season 17 Episode 8, which is titled "It's All Too Much." The preview started with a series of heartwrenching clips. 
Miranda Bailey (Chandra Wilson) stared out into the hospital with a blank expression. Owen picked up DeLuca's badge. Then Richard Webber (James Pickens Jr.) said in a voiceover, "Grey Sloan is a family, and Andrew DeLuca was a member of that family."
Meanwhile, it seems losing DeLuca will hit Teddy hard in the next episode. Midway through the promo, Owen told her that they did everything they could. But Teddy replied, "He's still dead."
Carina will also be distraught by her brother's unexpected death. "I wanna scream until my throat hurts," Carina told her girlfriend, Maya Bishop (Danielle Savre).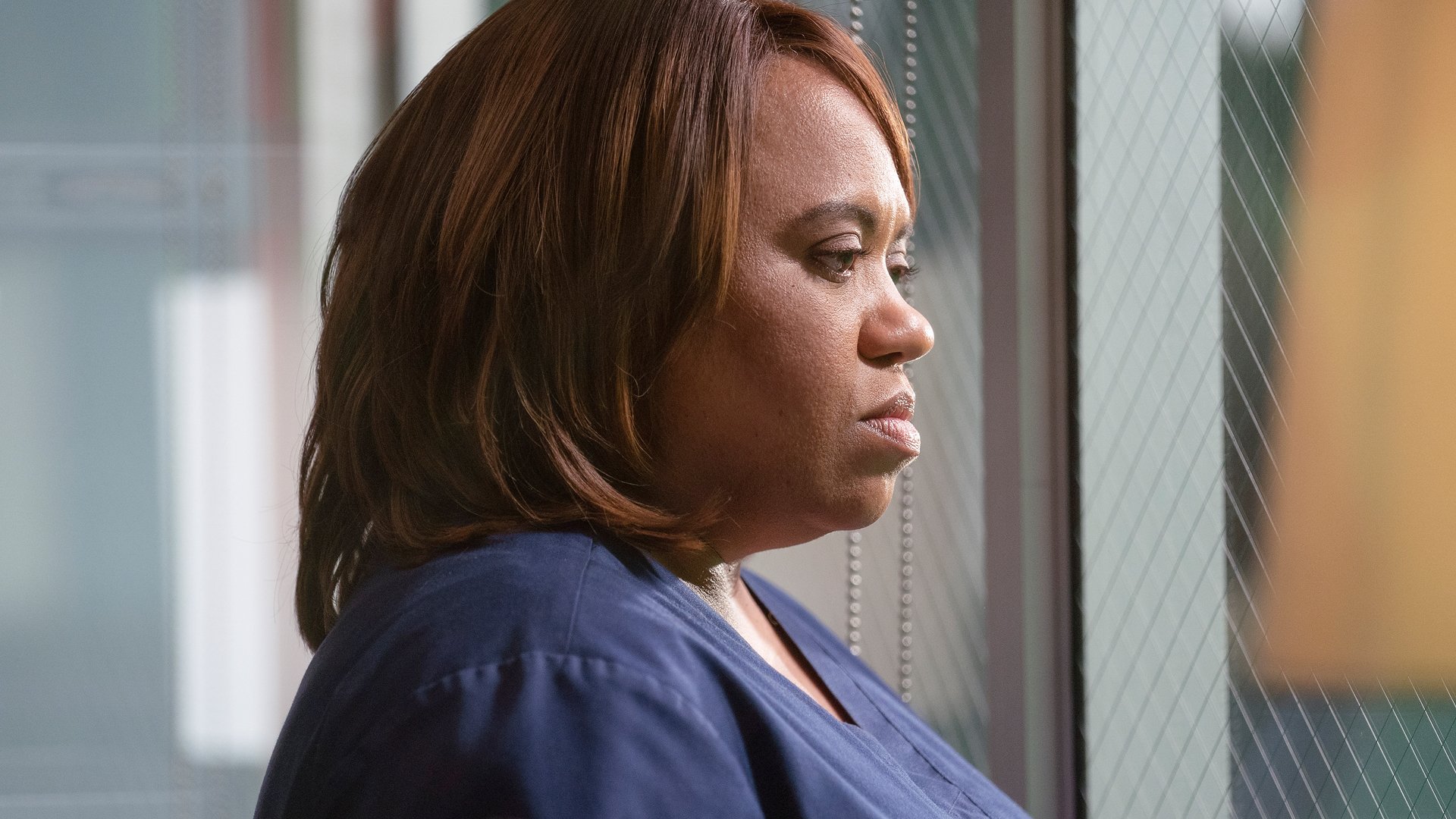 As the Grey's Anatomy trailer continued, the Shondaland drama hinted how DeLuca's death will impact everyone at Grey Sloan, including Richard, Maggie Pierce (Kelly McCreary), Amelia Shepherd (Caterina Scorsone), and Catherine Fox (Debbie Allen). But amid all the sadness, Cormac "McWidow" Hayes (Richard Flood) offered some hope.
"We all need you to fight," Hayes told Meredith, who was seen in her hospital bed. 
The Grey's Anatomy Season 17 Episode 8 promo ended with Meredith back on the beach. Then she spotted Derek Shepherd (Patrick Dempsey) looking as McDreamy as ever. "It's you again," Meredith said.
While many fans will be happy to see Derek again, it's clear the next all-new episode of Grey's Anatomy will largely focus on the aftermath of DeLuca's death. It's a major loss for the Shondaland series. So it seems likely the show will spend some time focusing on those that DeLuca left behind.
"It's really impactful," showrunner Krista Vernoff told TVLine when asked about the effect of DeLuca's death. "Without giving too much away, there is one character who is broken by it. It's one loss too many."
Grey's Anatomy Season 17 airs Thursday nights on ABC.