'Grey's Anatomy' Season 17: Kevin McKidd Hopes Owen and Cristina Reunite and the Reason Why Will Give You Life
'Grey's Anatomy' Season 17 cast member Kevin McKidd reveals why he wants Sandra Oh to return for Owen Hunt and Cristina Yang's reunion.
The moment Grey's Anatomy Season 17 highlighted Teddy Altman (Kim Raver) and Owen Hunt's (Kevin McKidd) past, many fans hoped to see Cristina Yang (Sandra Oh) again. Now, it seems McKidd feels the same way. In a recent interview, the actor revealed Oh is on the "top" of his list for returning cast members in Grey's Anatomy Season 17 — here's what he said.
What happened to Cristina Yang and Owen Hunt on 'Grey's Anatomy'?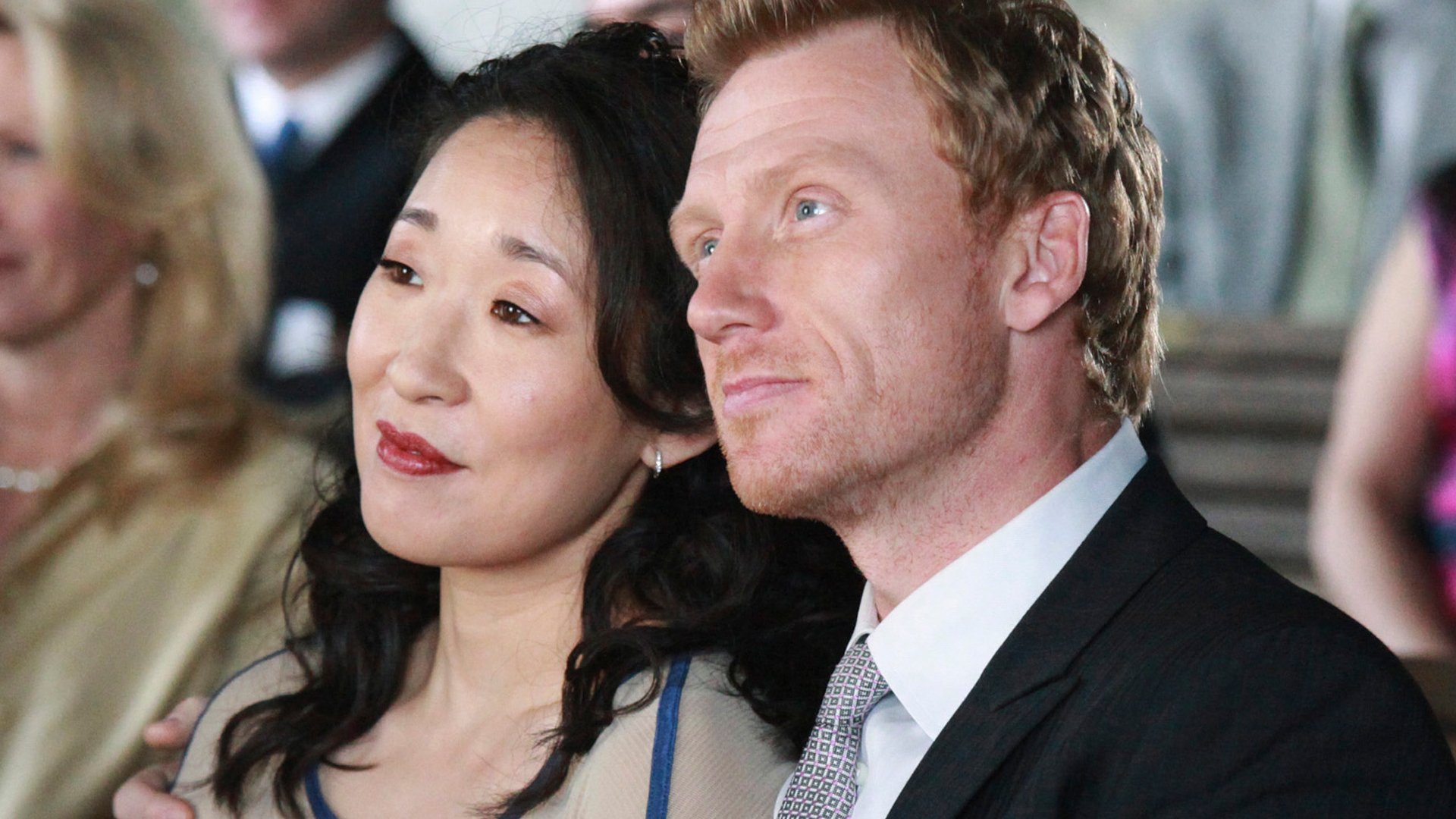 In all honesty, Cristina and Owen's breakup on Grey's Anatomy was probably for the best. The couple was head over heels in love. But in the end, they wanted different things. For one, Owen really wanted to have kids and Cristina did not. 
Meanwhile, Cristina left Grey Sloan Memorial for her hospital in Zurich, Switzerland. But even so, Cristina admitted she didn't feel "finished" when it came to her relationship with Owen.
"None of it feels finished," Cristina told Meredith Grey (Ellen Pompeo). "Owen and I, we split over something that hasn't happened yet. We never even split up."
Nevertheless, Owen and Cristina seemed to move on. Now, Owen has a family with Teddy. Cristina is also enjoying her life offscreen. That said, the beloved character has popped up recently. In Grey's Anatomy Season 17 Episode 10, titled "Breathe," Cristina texted Owen for an update on Meredith. 
Kevin McKidd hopes Sandra Oh returns for a Cristina and Owen reunion in 'Grey's Anatomy' Season 17
Given the text message exchange, Cristina and Owen are still friends in Grey's Anatomy Season 17. Meanwhile, when speaking with Digital Spy in February 2021, McKidd revealed he wants Oh to return because they are close friends in real life.
"The top of the list for me would be Sandra Oh's character Cristina Yang – selfishly because she's my good friend still," McKidd said when asked about returning characters in Grey's Anatomy Season 17. "I'd love to get a chance to work with her again."
McKidd also hoped to see Cristina and Owen on Grey's Anatomy again because they were "still in love with each other" when Cristina left in season 10.
"I'd love to see how Cristina and Owen would interact all these years later, because they left each other really still in love with each other," McKidd said. "But she had to change her life."
Sandra Oh on coming back as Cristina Yang on 'Grey's Anatomy'
Of course, McKidd wasn't able to tease whether Oh to return in Grey's Anatomy Season 17. But it certainly seems like fans and other cast members want Cristina to show up at Grey Sloan Memorial this year. Back in March 2021, Raver revealed that she also wants to see Cristina and Teddy together again.
"For Teddy and Cristina to be able to have scenes together again would be incredible," Raver told E! News. 
That said, it seems unlikely Oh will return to Grey's Anatomy in the future. In October 2020, the actor was asked whether she would come back for the series finale, and she said no.
"People are still invested and interested in Cristina Yang, who is a character I left six years ago. I'm really grateful for it," Oh told Entertainment Tonight Canada. "There are so many new projects, and I'm a different person. So I'd have to say no."
For now, Grey's Anatomy fans will just have to watch what happens. But given everything in season 17, anything could happen. So here's hoping McKidd and Raver get their wish. Stay tuned.
Grey's Anatomy Season 17 airs Thursday nights on ABC.