'Grey's Anatomy' Season 17: Kim Raver Reveals What Teddy Altman's Storyline Needs to Address Moving Forward
Not going to lie, no one knows what's going on with Teddy Altman (Kim Raver) on Grey's Anatomy. Throughout the 16th season, fans were frustrated with the character because of her wishy-washy behavior with Owen Hunt (Kevin McKidd) and Tom Koracick (Greg Germann). Then when Grey's Anatomy Season 16 was cut short due to the coronavirus (COVID-19) pandemic, Teddy's arc left off on a cliffhanger. So now, viewers are wondering what could possibly happen next. But recently, Raver shared her hopes for Teddy's storyline when Grey's Anatomy returns for season 17.
What happened to Teddy Altman and Owen Hunt in 'Grey's Anatomy' Season 16?
At the start of Grey's Anatomy Season 16, fans believed Teddy and Owen might get their happily ever after. Teddy gave birth to their daughter, Allison, who was named after her ex-girlfriend. But when Amelia Shepherd (Caterina Scorsone) wondered whether her baby was Owen's and not Atticus "Link" Lincoln's (Chris Carmack), Teddy found comfort in her ex-boyfriend, Tom.
Midway through the season, Teddy and Tom kicked off their affair. Then in the finale, Teddy and Owen decided to move up their wedding. Though the cardio surgeon continued to cheat on her fiancé. She also slept with Tom the day of her wedding, accidentally leaving a steamy voicemail for Owen. So now, he knows about the affair. 
Kim Raver wants Teddy to explore her 'trauma' in 'Grey's Anatomy' Season 17
Before the Grey's Anatomy Season 16 finale, Raver spoke with Entertainment Tonight. The actor opened up about Teddy's past relationships on the Shondaland series and pointed out why her character consistently goes after people who are unavailable. 
"I do think that you are able to love two people in very different ways. And I think that's what Teddy is struggling with," Raver said in March 2020. "I think it also really comes down to Teddy's lack of self-love. The whole time on Grey's she's really been… with unavailable people. And I think that's something she really needs to examine."
Then in an interview with TV Insider published in July 2020, Raver indicated Teddy's behavior in her previous relationships stem "from her loss and her trauma." It's also likely Grey's Anatomy Season 17 will explore that storyline.
"Teddy needs to do a lot of work on herself," Raver said. "Things imploded with the finale and Owen finding out. It'll be interesting to see the aftermath of [that]. But I think Teddy had a lot of trauma. Now we're going to explore what that [is]."
She added, "Her go-to is to fix things and do things for people. It all comes from a good place. But it definitely comes from her needing to do the work because her behavior is definitely reflective of some issues that she has to address."
What showrunner Krista Vernoff says about Teddy in 'Grey's Anatomy' Season 17
Whatever happens to Teddy moving forward, there's plenty to dig into when Grey's Anatomy Season 17 returns to ABC. And while Raver acknowledges her character must face her own issues, fans still don't know what will come of her relationship with Owen after the season 16 finale.
"I honestly think Owen is in too much pain to talk to Teddy at this point," showrunner Krista Vernoff told The Hollywood Reporter in April 2020. "It's a major storyline for us to play in season 17: are they over? Is there a way for him to come back from this?"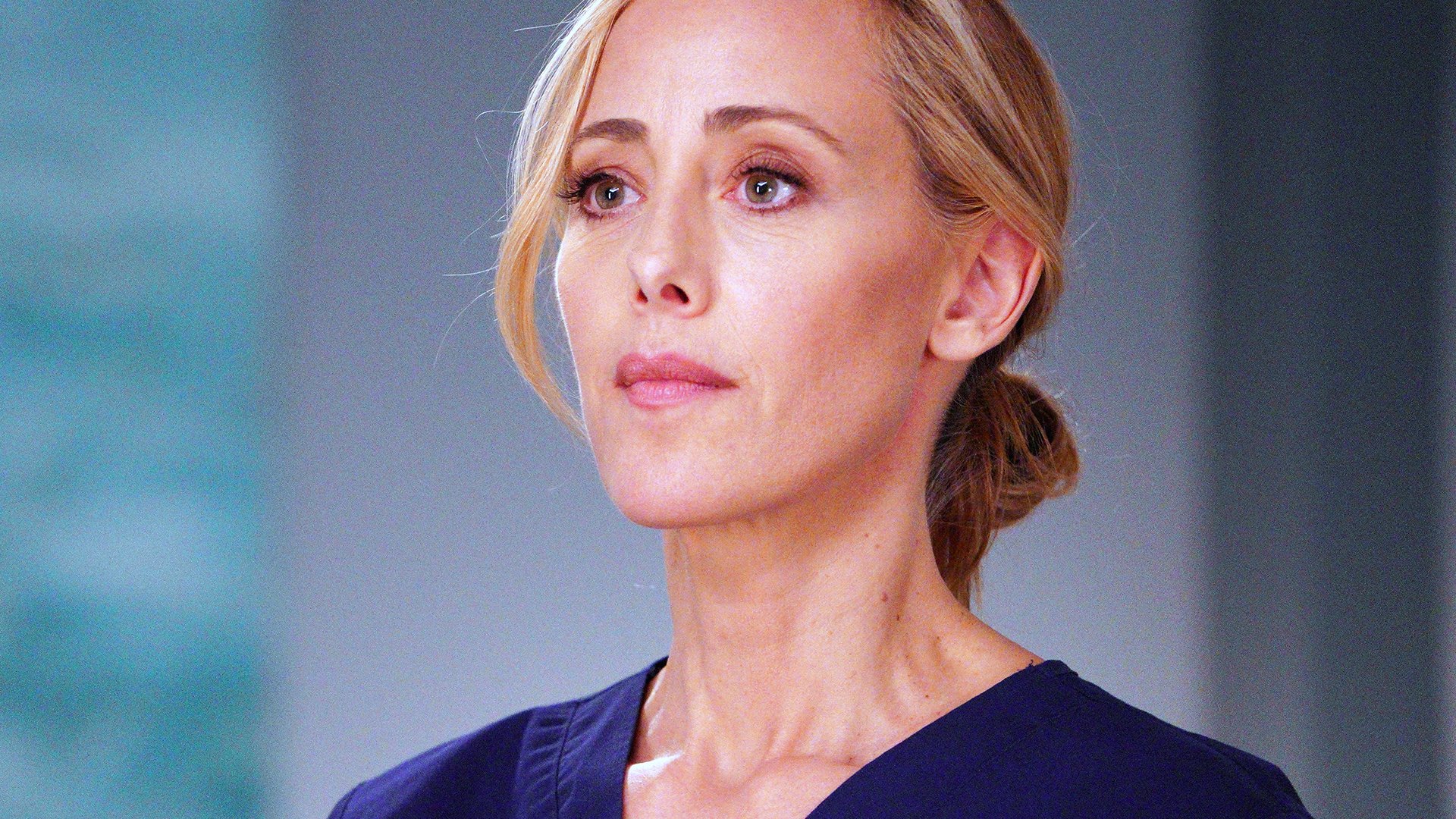 She continued, "Owen has cheated himself and been forgiven. So he would be a hypocrite to not allow for possibility that there could be some forgiveness here. Yet what he heard was really damning."
Then when speaking with TVLine, Vernoff hinted the love triangle with Teddy, Owen, and Tom will continue in season 17.
"All three of them feel like whole, rich and conflicted human beings," Vernoff said. "My empathy and sympathy changes from week to week and scene to scene. I think it's a really beautiful story. And I don't know where it ends."
Check out Showbiz Cheat Sheet on Facebook!