'Grey's Anatomy' Season 17: Kim Raver Teases Teddy and Owen's Future Together
Grey's Anatomy Season 17 hasn't been kind to fans of Teddy Altman (Kim Raver) and Owen Hunt (Kevin McKidd). The couple's relationship and friendship status has been up in the air for weeks. But the all-new episode on March 25 will hopefully provide some answers. So what are the chances Teddy and Owen end up together on Grey's Anatomy? Raver teased what's next for the two characters.
Why aren't Teddy Altman and Owen Hunt together in 'Grey's Anatomy' Season 17?
In Grey's Anatomy Season 16, Teddy and Owen planned to get married and live happily ever after together. But Teddy had an affair with Tom Koracick (Greg Germann). Then the cheating couple accidentally left Owen a voicemail of their hookup on Teddy's wedding day.
In the end, Teddy and Owen did not get married on Grey's Anatomy. Then when Teddy admitted that she named their daughter after her best friend and lover, Allison Robin Brown (Sherri Saum), Owen felt even more betrayed. 
As time went on, Teddy and Owen awkwardly worked together at Grey Sloan Memorial. They also teamed up to save Andrew DeLuca (Giacomo Gianniotti) after he was stabbed. But unfortunately, he died.
DeLuca's death greatly impacted Teddy in Grey's Anatomy Season 17. After his memorial service in episode 8, Teddy became unresponsive. Then Owen had to scoop her up, and carry her toward the hospital. 
Kim Raver teases Teddy Altman and Owen Hunt's relationship in 'Grey's Anatomy' Season 17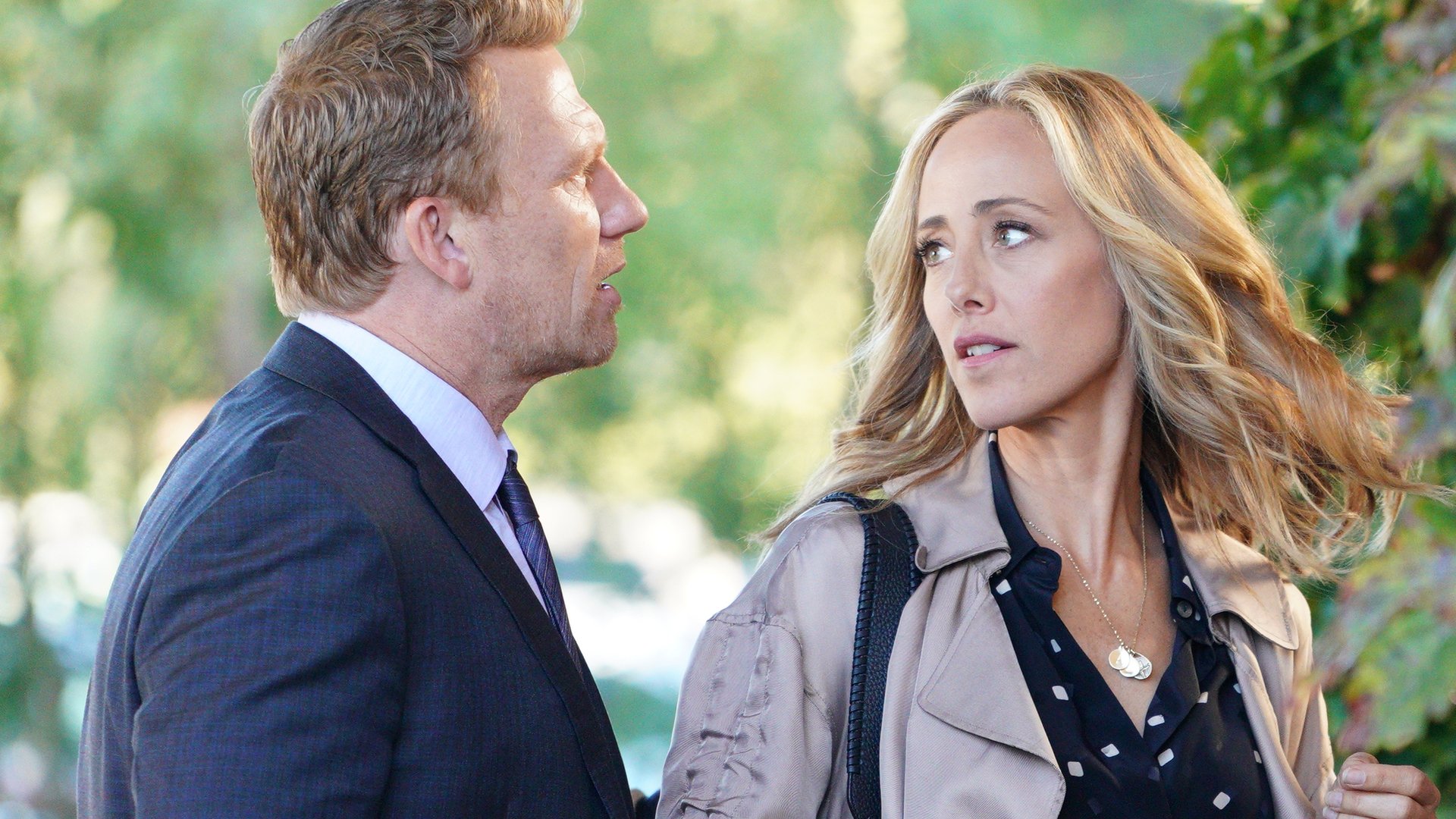 For now, Grey's Anatomy fans will have to watch Teddy and Owen's storyline unfold in season 17. But in an interview with Entertainment Tonight, Raver hinted that Owen might forgive Teddy in the future.
"We went really far with her and it is really hard to come back from that kind of awful cheating, just cheating period. But I am hopeful for Teddy," Raver said. "She has a long journey to gain forgiveness. I hope that we get to see that."
Raver also hopes Owen and Teddy will get back together on Grey's Anatomy. "I am a hopeless romantic, me, Kim," she said. "They've been through so much together. I'm always secretly hoping they work it out."
That said, it seems Grey's Anatomy Season 17 will focus on Teddy and Owen's friendship before rekindling any sort of romance. Raver said:
We don't know where they are going to go. But what I do know is that they have an unbreakable friendship, even though they're at rock bottom right now. I really think it is all about their friendship first. I did get to see another episode coming up. So I don't know, we'll see. You will have to keep tuning in!
What's next for Teddy Altman, Owen Hunt, and Amelia Shepherd in 'Grey's Anatomy' Season 17
Still speaking with Entertainment Tonight, Raver hinted how Grey's Anatomy Season 17 Episode 9 will explore Teddy and Owen's friendship. 
"We are not perfect and to be able to have a friendship like Teddy and Owen, it's so beautiful," Raver said. "Literally and figuratively, he lifts her up out of the depths of her darkness and is getting her to a better place."
Then when speaking with TV Guide, Raver suggested that Owen's ex, Amelia Shepherd (Caterina Scorsone), will help him navigate his relationship with Teddy. She said:
I think what's so beautiful is in the episode Amelia illuminates a lot of things for Owen. Both Teddy and Owen have PTSD, though it looks different. This might open up the door for more of Teddy and Owen, not sure what door that might be exactly, but we all grieve in different ways. Those are really important scenes between Amelia and Owen, and I think those scenes are portrayed beautifully.
Grey's Anatomy Season 17 airs Thursday nights on ABC.