Debbie Allen Says 'Grey's Anatomy' Season 17 Was 'Supposed' To Be the Last
'Grey's Anatomy' star, executive producer, and director Debbie Allen reveals season 17 was meant to be the last, so here's what the team says about the end.
Every year, Grey's Anatomy fans wonder when the Shondaland series will come to an end. The ABC medical drama has been on air since 2005. So given its long 15-year run, it wouldn't be too much of a surprise if the network called it quits. Then recently, Debbie Allen (Catherine Fox) revealed Grey's Anatomy Season 17 was intended to be the last. But now, it seems the executive producer, director, and actor believes the show has more stories to tell.
Debbie Allen discusses the end of 'Grey's Anatomy'
In November 2020, Allen spoke with Andy Cohen on SiriusXM's Radio Andy show. The Fame star was asked how much longer she thinks Grey's Anatomy will last. And while she previously thought the show would end this year, Allen hinted the Shondaland series could continue on.
"This show is so good," Allen said, noting Grey's Anatomy recently won the People's Choice Award for Best Show and Ellen Pompeo (Meredith Grey) won Best Actress. "This show is better this year than ever. And this was supposed to be our last year. But… I'm not sure. I think it could keep going."
Of course, the back and forth may not come as much of a surprise. When speaking with Access in November, Giacomo Gianniotti (Andrew DeLuca) hinted Grey's Anatomy Season 17 "feels like the last season." That said, the actor admitted he doesn't know when the show will end. He also shared the subject has come up a number of times in the past. But ultimately, the decision falls on Pompeo, creator Shonda Rhimes, and showrunner Krista Vernoff.
"I really don't know," Gianniotti said about the end of Grey's Anatomy. "We've said it so many times, that this is gonna be the last season. And Ellen is like, 'No, actually, we'll do another one or two. So it really depends on Krista, Shonda Rhimes, and Ellen. … They're all together on that."
He later added, "I hope it goes on for more. But I think this is a really special season. And it if does end up ending on this season, I think it'll be very satisfying for the fans."
Ellen Pompeo teases the last season of 'Grey's Anatomy'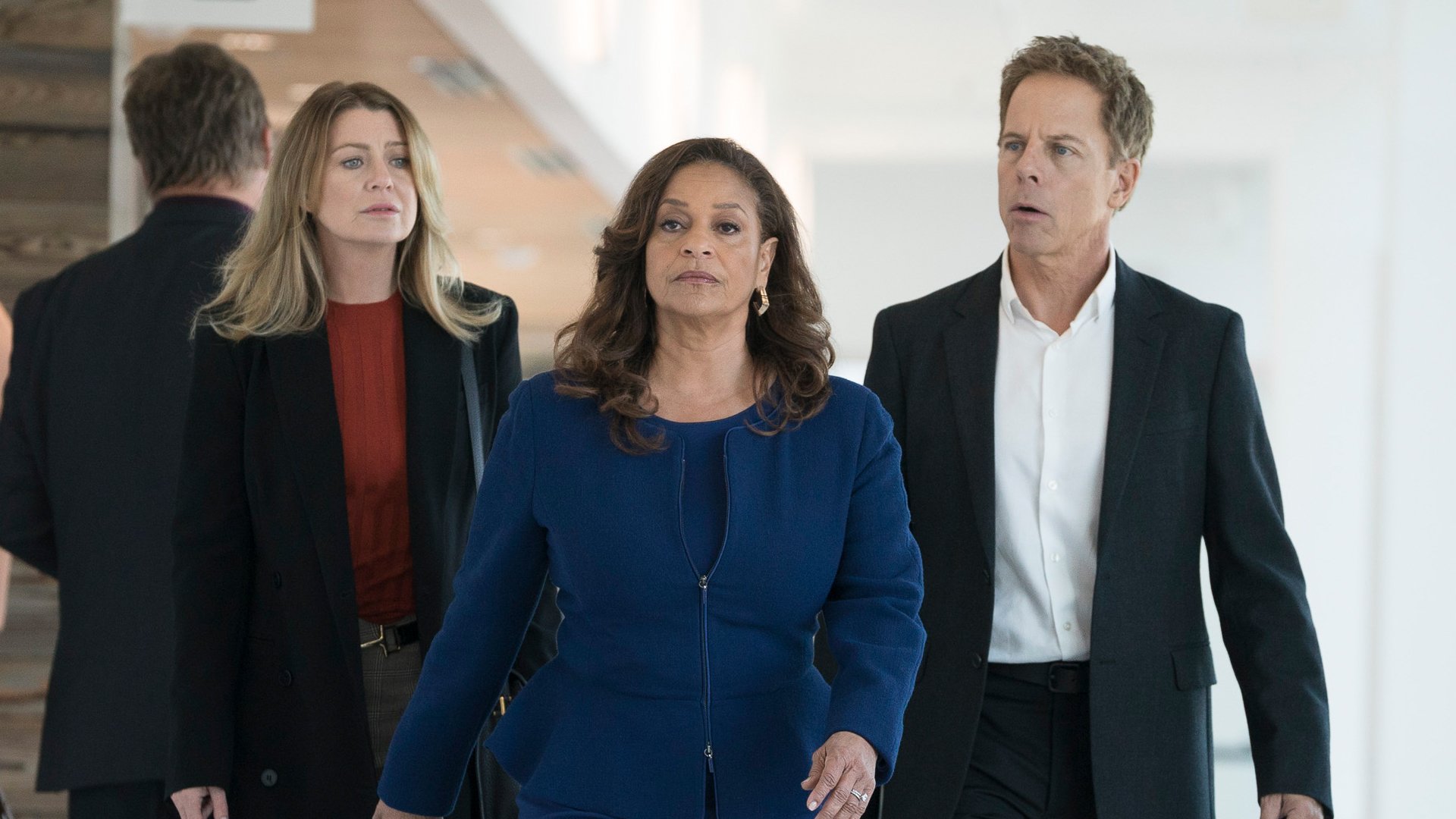 Back in January 2020, Deadline spoke with ABC Entertainment President Karey Burke about the future of Grey's Anatomy, and it appears the network wants the show to last beyond season 17. But even so, Burke confirmed the decision is up to Pompeo.
"I hope not," Burke said when asked whether the show would end after the current season. "Grey's Anatomy will live as long as Ellen is interested in playing Meredith Grey."
Then in November 2020, Pompeo spoke with Variety and reminded fans her contract ends after Grey's Anatomy Season 17. So she isn't contractually obligated to return. 
"We don't know when the show is really ending yet," Pompeo said. "But the truth is, this year could be it. … I mean, this is the last year of my contract right now. I don't know that this is the last year? But it very well could be."
Whenever Grey's Anatomy comes to an end with its last season, it's certainly been an extraordinary ride. But for now, viewers can sit back and enjoy season 17, which Pompeo calls the "best" yet.
"I'm really, really, really excited about this season," Pompeo told Variety. "It's probably going to be one of our best seasons ever. And I know that sounds nuts to say. But it's really true."
Check out Showbiz Cheat Sheet on Facebook!