'Grey's Anatomy': Why Season 17 May Not Be the Last Season
'Grey's Anatomy' Season 17 may not be the last season after cast member Kevin McKidd, Camilla Luddington, and Kim Raver sign a multi-year contract. Plus Ellen Pompeo on the show's end.
All good things must come to an end — even Grey's Anatomy. The hit Shondaland series is nearing its 17th season, and fans have been wondering how much longer the show can last. But recently, ABC has been planting seeds for more seasons, including a few multi-year contract deals with major Grey's Anatomy cast members like Kim Raver (Teddy Altman), Kevin McKidd (Owen Hunt), and Camilla Luddington (Jo Wilson).
Kim Raver, Camilla Luddington, and Kevin McKidd reportedly sign 3-year contracts with 'Grey's Anatomy'
On July 31, Deadline revealed Raver, Luddington, and McKidd signed new 3-year deals with Grey's Anatomy after their contracts expired after last season. This means the actors could be on the hit medical drama through season 19 if ABC chooses to renew. The publication also shared McKidd, Luddington, and Raver will receive "significant salary bumps."
The news comes a day after Richard Flood (Cormac Hayes) and Anthony Hill (Winston Ndugu) — aka Maggie Pierce's (Kelly McCreary) new love interest — were bumped to series regulars for Grey's Anatomy Season 17. Meanwhile, Stefania Spampinato, (Carina DeLuca) was moved to the spinoff series, Station 19, for season four. 
That said, Ellen Pompeo (Meredith Grey) has yet to renew her Grey's Anatomy contract as of this write-up. The current $20 million a year deal is set to expire after season 17. 
When will the last season of 'Grey's Anatomy' air on ABC?
For now, Grey's Anatomy fans will just have to wait and see whether ABC renews the Shondaland series past season 17. But the network is up for more seasons, according to ABC Entertainment President Karey Burke.
"We are in conversations now with the producers," Burke told Deadline of the show's future. "I'm hopeful that Grey's Anatomy stays a part of our schedule. They certainly know that we'd like it to be part of our schedule for as long as they are interested in making more episodes."
Nevertheless, it seems the final season of Grey's Anatomy is up to Pompeo and creator Shonda Rhimes. 
"Ellen and I have a pact that I'm going to do the show as long as she's going to do the show," Rhimes told E! News in 2017. "So the show will exist as long as both of us want to do it. If she wants to stop, we're stopping."
She continued, "So I don't know if we'll see 600. But I want to keep it feeling fresh. As long as there are fresh stories to tell and as long as we're both excited about the stories being told, we're in. So we'll see where that takes us."
Ellen Pompeo discusses how 'Grey's Anatomy' will end
When Grey's Anatomy Season 16 wrapped its finale in April 2020, showrunner Krista Vernoff confirmed she won't start planning the series ending until she receives the green light from Pompeo and Rhimes.
"I will not start planning the end of Grey's Anatomy until Shonda and Ellen and ABC all sit down together, tell me that this really the end this time," Vernoff told Deadline.
The showrunner also noted those conversations would be made down the line. But even so, Pompeo has ideas about Meredith's final moments on Grey's Anatomy. Though she hasn't revealed much.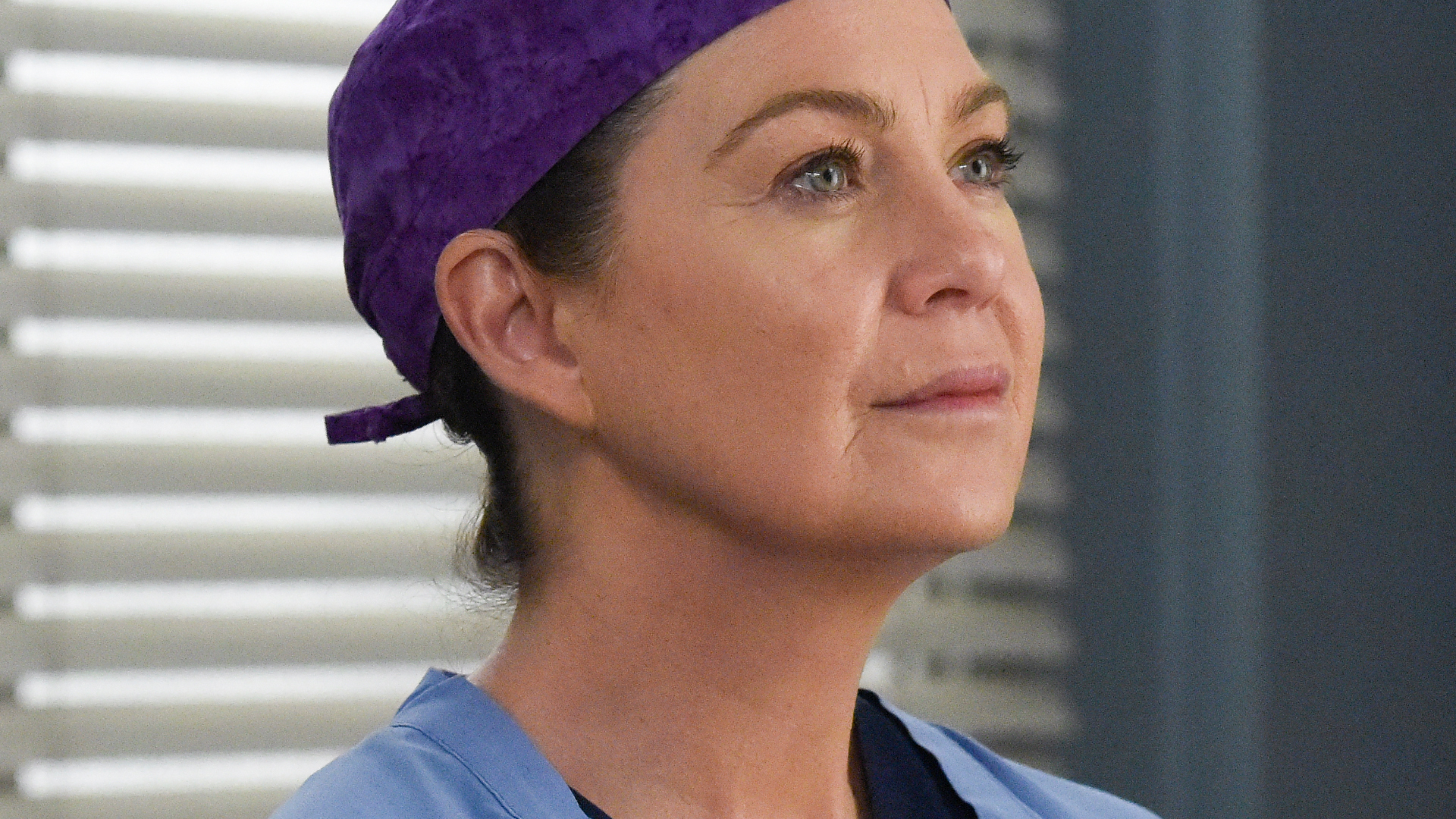 "I can't really tell you because then I'll have to kill you," Pompeo told Variety about her image of Meredith's final episode. "Krista and I talked about potential things."
Then when Pompeo stopped by The Late Late Show with James Corden in September 2019, the actor shared what she personally wants to see in the final Grey's Anatomy episode.
"I'd love to have some of the old cast come back," Pompeo said. "That probably won't happen. But that would be the most amazing way to end."
At this point, Grey's Anatomy fans know the show will last through season 17. But beyond that remains uncertain, even if Raver, Luddington, and McKidd are signed on for another few years. So stay tuned. The carousel never stops turning and who knows what will happen next.
Check out Showbiz Cheat Sheet on Facebook!