'Grey's Anatomy' Season 17 Might Be the Perfect Time to End It — Here's Why
For sixteen year fans and viewers have been following the story of Meredith Grey and her co-workers. ABC's Grey's Anatomy has come a long way since its season one premiere in 2005.
The series that takes place in Seattle is well-known for its cast and characters. Miranda Bailey, Richard Webber, and Owen Hunt are just a few of the characters that audiences love so dearly. Throughout the series characters like Jackson Avery and Jo Wilson have joined Grey's Anatomy, but, as fans unfortunately know, the show has also lost a tremendous amount of beloved characters.
It has been a long and rocky road for fans of Grey's Anatomy and that's why the series' viewers think season 17 is the perfect time to end the show for good. Take a look at what has been happening on the popular medical drama and why some fans are actually hoping to see Grey's Anatomy come to an end. 
A closer look at season 17 of 'Grey's Anatomy'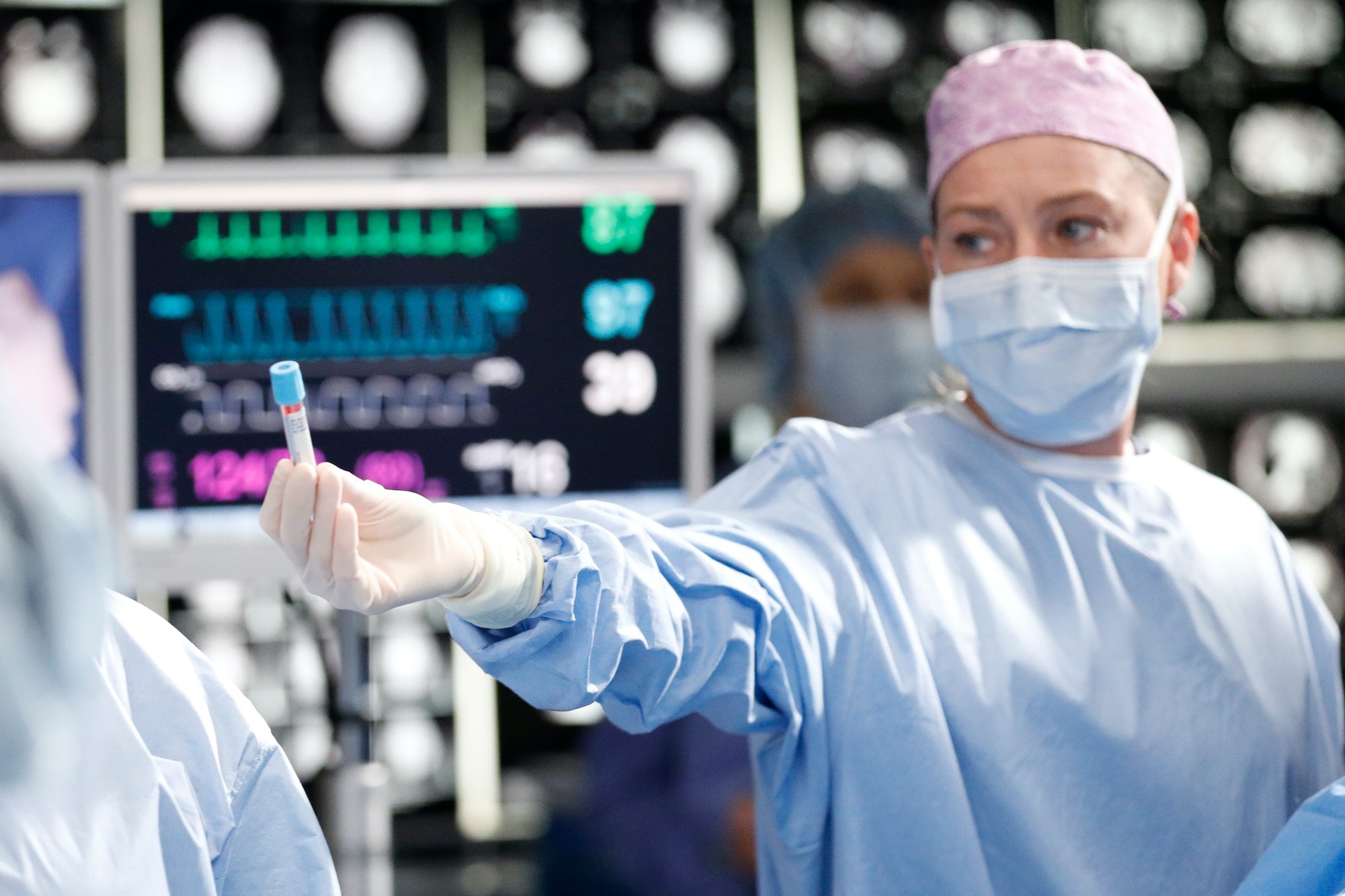 So far, season 17 of Grey's Anatomy has been jam packed with drama and details. Doctor Meredith Grey, the series' main character, has spent the better part of season 17 battling COVID-19. While the beloved doctor has been fighting for her life, her family, friends, and co-workers have been working together to try to navigate how to treat patients amidst a global pandemic.
Jo has been grappling with wanting to switch specialties, and it seems like Amelia might have found her happily-ever-after with Link. Many of the scenes of the newest season have been dedicated to Teddy and Owen's storyline. Teddy's infidelity led to her and Owen separating, but, as viewers have been learning, Teddy's struggles with intimacy run much deeper. Though many viewers have been enjoying learning about Teddy's past, the wayward opportunity came off the heels of Doctor Andrew DeLuca's death. In an unexpected twist, DeLuca was recently murdered. Fans and viewers shouldn't be too surprised seeing as many characters before faced similar tragic fates. 
What are fans and viewers of 'Grey's Anatomy' saying about season 17? 
So much has happened in the newest season of Grey's Anatomy, and fans and viewers have quite a lot of opinions and predictions about what is to come. This Reddit thread is the perfect example of that. 
The discussion included everything from speculations to frustrations. As one user simply put it, "I'm mostly watching out of habit/loyalty". Many people love the show so much, but they also are ready for it to end. However, naturally, not everyone in the thread agreed. Nevertheless, despite their love for the show, many fans still believe now is the perfect time for Grey's Anatomy to leave the air for good. 
Season 17 of 'Grey's Anatomy' might be the perfect time to end it– Here's why
One of the main reasons so many people think now is a good time for a Grey's Anatomy series finale is due to the astounding amount of characters that have returned to the show this season.
Derek Shepherd, Mark Sloan, Lexie Grey, and George O'Malley have all made guest appearances on season 17 of Grey's Anatomy. Many fans are having a tough time believing the series could be dragged out any longer.  In the discussion one comment read, "Exactly!!! Thank you lol. Even if they bring everyone back again, it won't be as surprising as this season. They could totally end on a high note here and shift their focus to Station 19."
Despite how fans and viewers feel, only time will tell what is in store for the future of Grey's Anatomy.