'Grey's Anatomy' Fans Can Finally Mark Their Calendars for the Season 17 Premiere
Grey's Anatomy fans finally have a date to look forward to for the return of season 17. The season 16 finale ended abruptly on April 9, 2020, due to the coronavirus (COVID-19) shut down. Production finally began again on Sept. 9, and ABC set an official date for the premiere.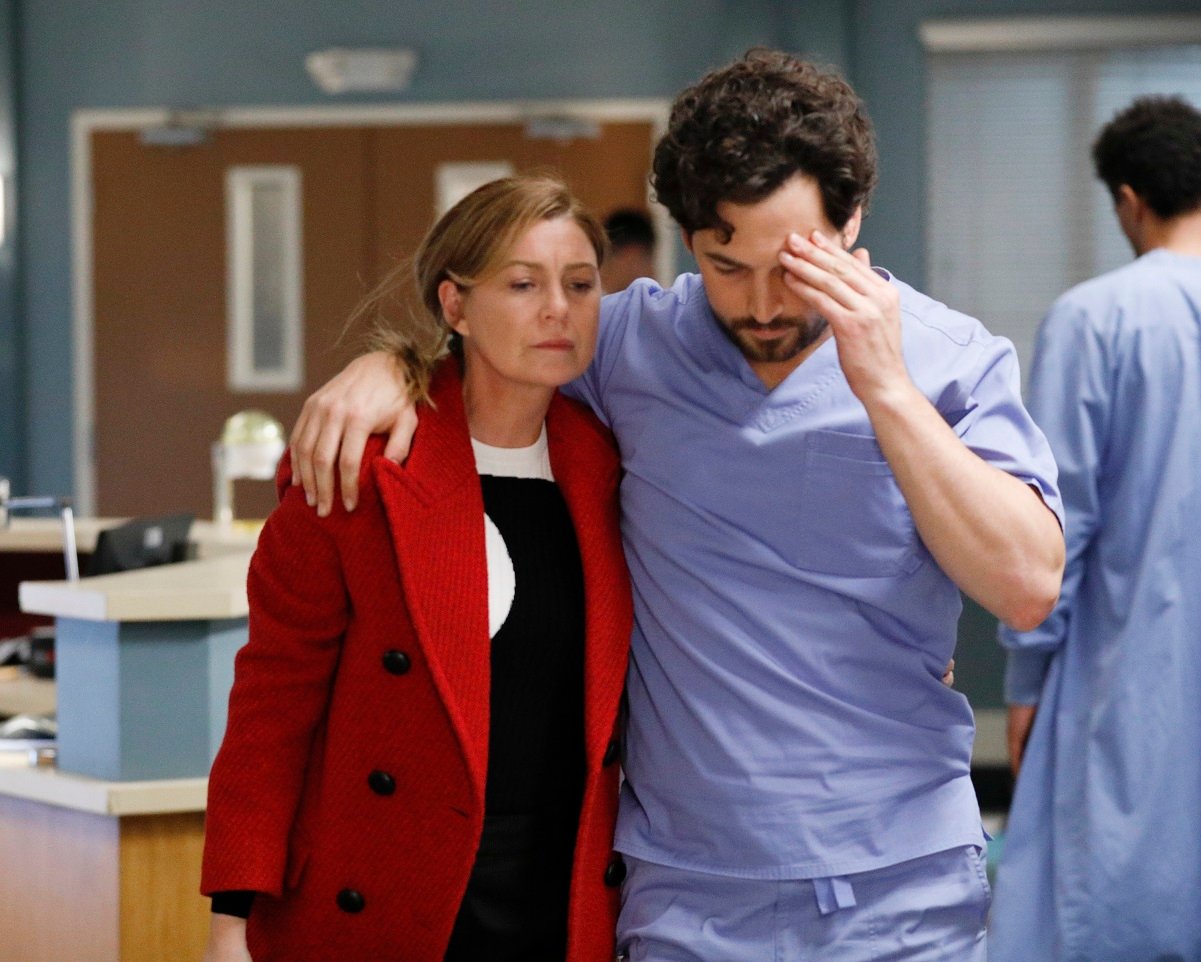 What happened during 'Grey's Anatomy' Season 16?
When fans last saw Meredith Grey, she had finally agreed to grab drinks with the package Cristina Yang had sent her — Cormac "McWidow" Hayes (Richard Flood). However, she later ran into a visibly distraught Andrew DeLuca (Giacomo Gianniotti). The surgeon offered to help get her friend home, but that moment left fans confused over which man Meredith might end up with in season 17.
Richard Webber (James Pickens Jr.) almost died of a mysterious illness that many doctors thought was Alzheimer's. However, DeLuca came to the rescue when he discovered the former chief had cobalt toxicity from a past hip replacement. When he was out of surgery, he remembered that he was still angry with his wife, Catherine Avery Fox (Debbie Allen).
Miranda Bailey (Chandra Wilson) became a foster parent to a young teen after suffering a miscarriage early on in the season. She also helped Amelia Shepherd (Caterina Scorsone) give birth to her baby boy. Atticus "Link" Lincoln (Chris Carmack) found out her baby was his, but the name was yet to be revealed. 
'Grey's Anatomy' Season 17 premiere date finally announced
Season 16 of Grey's Anatomy ended four episodes short due to the pandemic. So, fans still wonder what might have happened to the doctors in the real season finale. Instead of picking up where things left off, the season will undergo a bit of a time jump.
"We're going to start the season about a month and a half [into] full COVID," actor Giacomo Gianniotti told Entertainment Tonight. "So, it's going to take place a little beyond where we left off in the last season."
Since the series hasn't been in production for five months, a lot has changed in the world, and the producers at Grey's Anatomy are going to tackle it.
The new season will premiere on Nov. 12, 2020, at 9 p.m. EST on ABC. 
Season 17 will touch on racial injustice as well as COVID-19
Gianniotti gave away a few other hints as to what Grey's Anatomy's season 17 will hold during his interview with the outlet. 
"I'm just speculating at this point," the actor began. "All the writers and producers have said they're really interested in telling the stories of everything that has been going on with the Black Lives Matter movement. They're very interested in telling people those stories."
Grey's Anatomy has a history of tackling current events, so it's no surprise that the upcoming season will follow suit.