'Grey's Anatomy': Season 17 Will Have Sex and Romance Without Any Kissing — 'You Can't Have People Making Out'
When Grey's Anatomy finally returns for season 17, things are going to be different. Production shut down in March of 2020 due to the coronavirus (COVID-19) pandemic, with four more episodes yet to film. Instead of using those storylines, the writers went in a completely different direction. Although the stars can't kiss each other because of the pandemic, they somehow promise the same amount of sex and romance. 
What will happen in 'Grey's Anatomy' Season 17?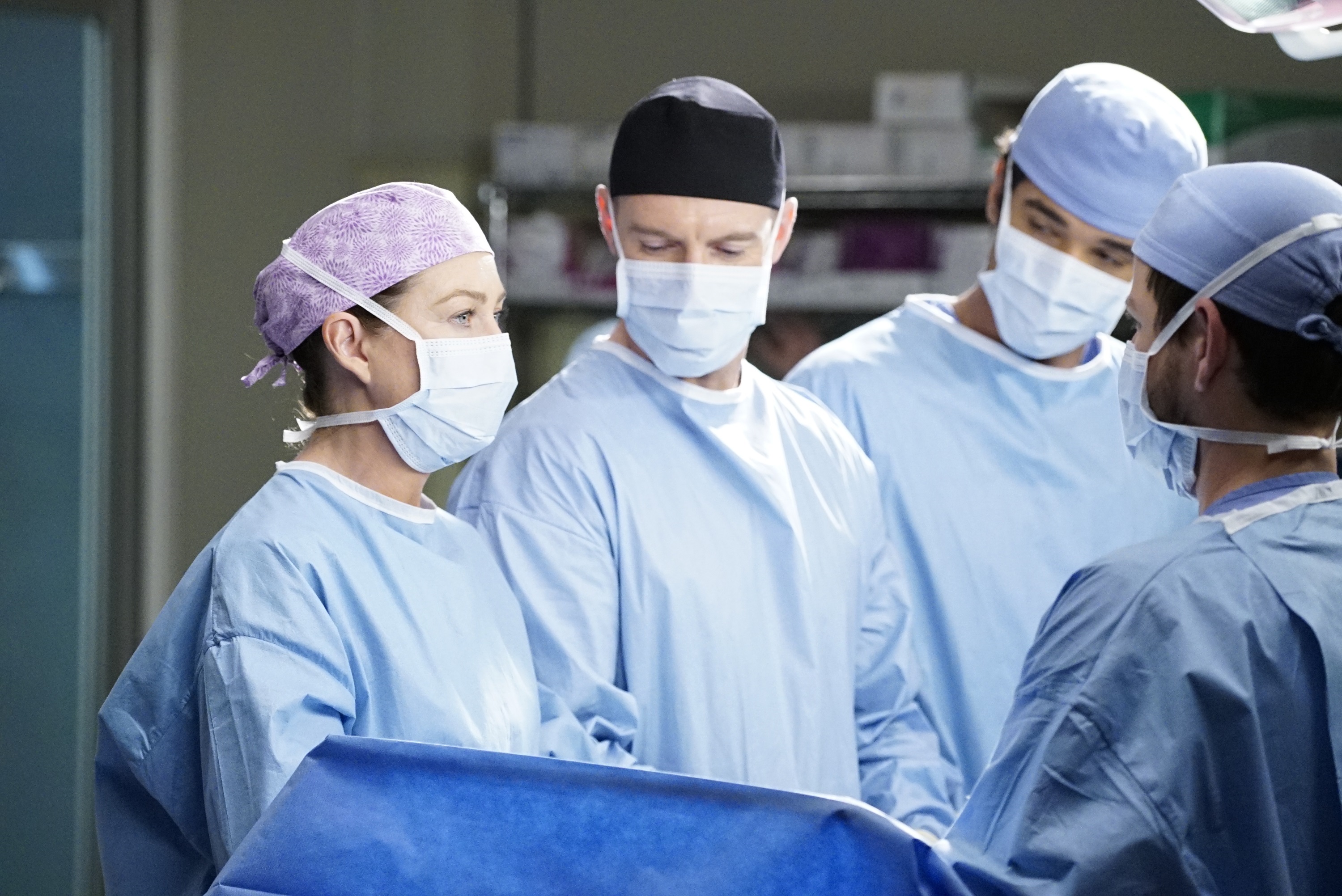 Although Grey's Anatomy showrunner Krista Vernoff did not want to cover the coronavirus, she changed her mind after talking to doctors and nurses who are going through it.
"I spent the whole hiatus kicking it around, and I came into the writers' room thinking that I had made the decision that we were not going to do it," she told the Hollywood Reporter. 
She explained that she was feeling "pandemic fatigue." However, the medical staff in the writers' room changed her mind. 
"They really convinced me that it would be irresponsible to not," Vernoff continued. "To be kind of the biggest medical show and ignore the biggest medical story of the century felt irresponsible to them to the medical community. These doctors are traumatized. They are not trained or wired to hold the hands of dying people all day who are alone without their families."
So, season 17 will pick up about a month and a half into full COVID-19. However, she promises they will provide "some escapism" along with "romance, and comedy, and joy, and fun."
'Grey's Anatomy will be socially distanced, but still sexy
Although the long-running medical drama is about surgery, fans are used to a level of sex and romance. Vernoff told the outlet that it is "safe to say" there be much less kissing. However, she feels they will get around that fact in other ways.
"Obviously, you can't have people making out, but there's been a lot of sex on Grey's Anatomy that doesn't involve kissing," the showrunner explained. "There's a lot of sexy lifting of clothes, and pulling down of clothes, and taking off of things, and standing behind a person in a sexy way. There's a lot of ways to skin a cat, so to speak." 
It sounds like fans will see their favorite characters getting creative in the ways that they show affection.
The drama won't be all about death and dying from COVID-19
The showrunner explained that there are other aspects of the pandemic they will focus on besides death. Although they will cover that too, it won't be the focus of every episode. It will still provide the escapism that fans are accustomed to.
"There's a lot of story to tell that is sort of COVID-related, but not about death and despair," she continued. "It's pervasive because it's pervasive. I don't know a person who works in the medical world who isn't affected."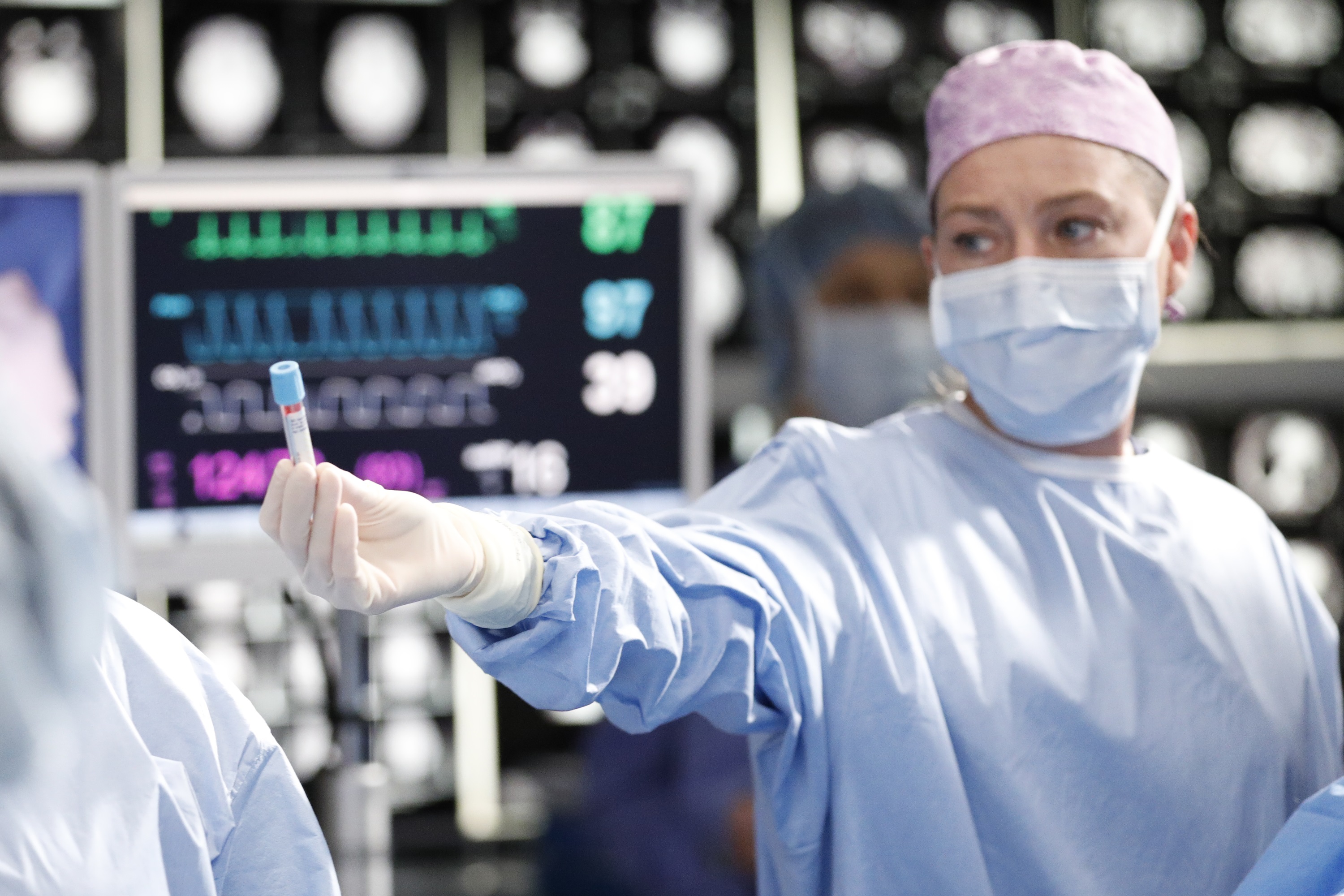 Another storyline she alluded to was doctors and nurses who were not working because elective and non-emergency surgeries were paused. 
"Our show is a surgical show. There are a lot of surgeries that aren't happening or are simply being delayed or postponed," Vernoff added. "There are also a lot of medical stories to be told about the fact that death has increased in this country, particularly because people were afraid to go to the doctor and afraid to go to the hospital."
Fans will get their first look at Grey's Anatomy in a COVID-19 world when season 17 premieres on ABC on Nov. 12, 2020.