'Grey's Anatomy' Season 18 Episode 4 Promo Teases New Challenges for Addison, Amelia, and the Rest of the Grey Sloan Crew
We're liking where Grey's Anatomy Season 18 is headed so far. With Addison Montgomery's (Kate Walsh) return and the focus on the residents this year, things are starting to feel like classic Grey's again. So what can fans expect from the next episode, titled "With a Little Help From My Friends," on Oct. 21? The Grey's Anatomy Season 18 Episode 4 promo trailer hinted at new challenges for Addison, Amelia Shepherd (Caterina Scorsone), and the Grey Sloan residents.
[Spoiler alert: This article contains spoilers about Grey's Anatomy Season 18 Episodes 3 and 4.]
New 'Grey's Anatomy' Season 18 Episode 4 promo trailer hints what's next for Addison and Amelia
Many Grey's Anatomy fans sobbed the moment Addison broke down with Meredith Grey (Ellen Pompeo) about Derek Shepherd (Patrick Dempsey) in season 18 episode 3. Now, it looks like we're in for even more tears. 
At the end of the Oct. 14 episode, Addison reunited with Amelia. Then in the new promo trailer for Grey's Anatomy Season 18 Episode 4, Addison seemingly recruits Amelia because of complications with her uterine transplant patient.
"I need to not kill this patient," Addison tells her former sister-in-law. "I need to not let her die."
The preview quickly jumps to a shot of the surgeons standing over their patient, who sleeps soundly in her hospital bed. So it seems Addison and Amelia might be working together. And given Addison and Amelia's history on Private Practice, we think it's likely the two will also share a few personal moments together. But will the two discuss Amelia's relationship with Atticus "Link" Lincoln (Chris Carmack) or reminisce about Derek? We definitely think both are possible.
'Grey's Anatomy' Season 18 Episode 4 preview reveals Richard's big plan for the residents
While we're excited to watch Amelia and Addison's storyline in Grey's Anatomy Season 18 Episode 4, there's more drama to look forward to. As the new trailer continues, Richard Webber (James Pickens Jr.) brings Meredith, Miranda Bailey (Chandra Wilson), and Catherine Fox (Debbie Allen) to the Grey Sloan residents. 
Richard tells his pupils that each of them will operate on their own. But later, Bailey tells Meredith that she "doesn't like" the new program. Meredith tries to calm her fears, and it seems like the residents might be ready for the challenge. One even prepares for her solo surgery by using Amelia's superhero pose. 
However, Taryn Helm (Jaicy Elliot) experiences a complication. She feels that her patient is starting to fill with blood, and she calls an attending. Now, will everyone make it out alive in episode 4 of Grey's Anatomy Season 18? Only time will tell at this point.
'Grey's Anatomy' fans react to the new promo for the Oct. 21 episode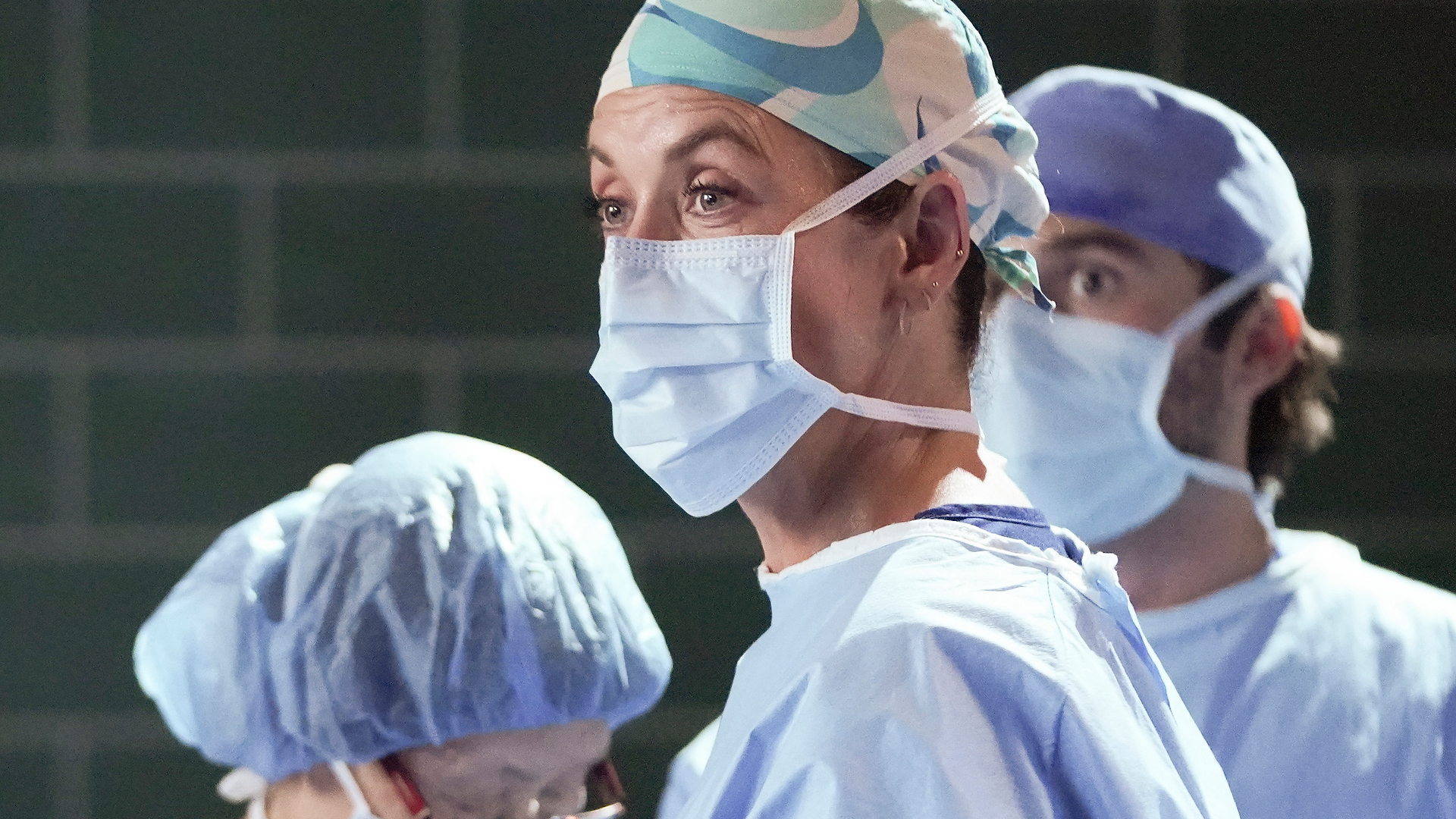 For the most part, it seems the Grey's Anatomy Season 18 Episode 4 promo has fans feeling a little nostalgic. Many viewers have been commenting how much they're enjoying Addison's return and the residents.
"I like that they are finally focusing on the residents again, it's part of the essence of the show, Addison's return was amazing, nostalgic and emotional, I hope she appears in more than just two episodes," a fan wrote on YouTube. 
Another fan wrote, "It's starting to feel like Grey's Anatomy again, the thing with the residents is getting really exciting!"
Meanwhile, many Grey's Anatomy fans are excited to see more from Addison and Amelia. 
"Amelia and Addison! Just like old times," a fan wrote.
It certainly seems like the Grey's Anatomy team knows their audience. Season 18 has truly been a trip down memory lane. We can't wait to see what's next. Stay tuned.
Grey's Anatomy Season 18 airs Thursday nights on ABC.