'Grey's Anatomy' Season 18: Could Nathan Riggs Make a Surprise Appearance with Megan Hunt?
When Grey's Anatomy Season 18 premieres, hopeful fans want to see Nathan Riggs (Martin Henderson) with Megan Hunt (Abigail Spencer). However, Henderson is currently very busy filming season 4 of the Netflix romantic drama Virgin River in Vancouver, Canada. Could he still make a surprise appearance with Megan for his brother-in-law's Owen Hunt (Kevin McKidd) wedding?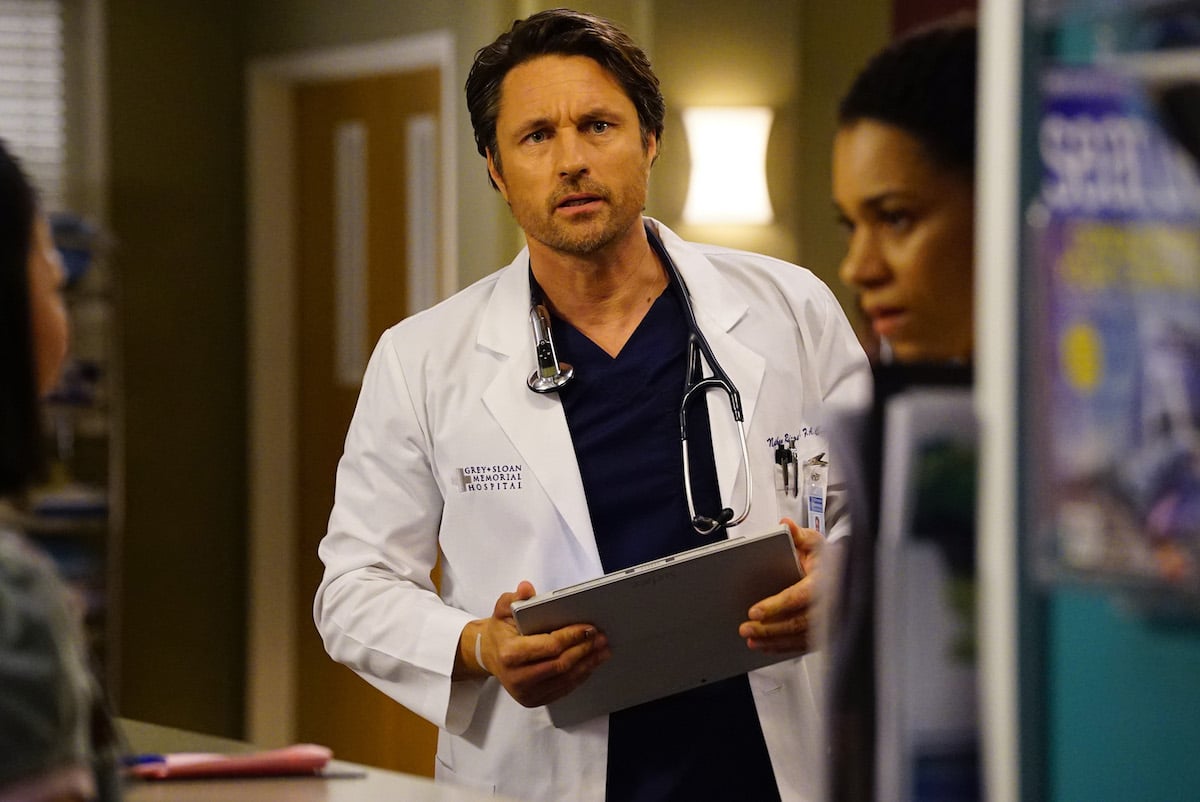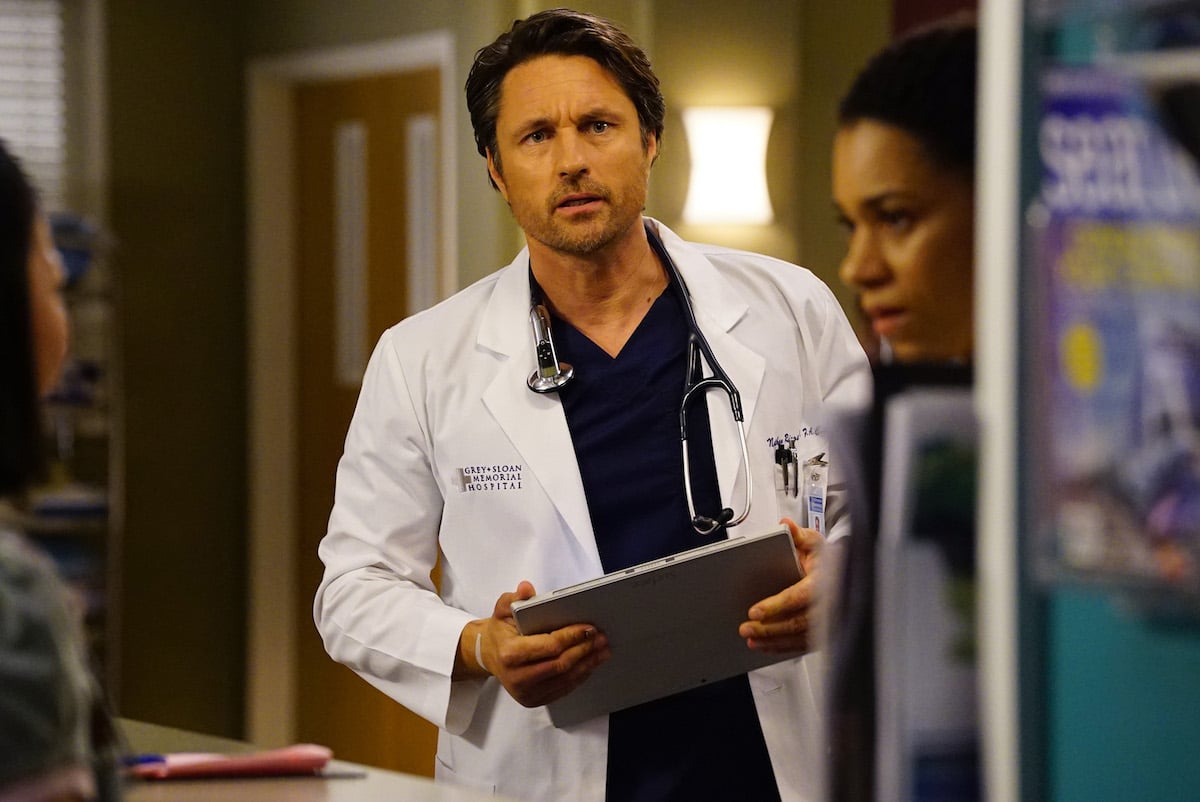 Megan Hunt returns for 'Grey's Anatomy' Season 18
The Grey's Anatomy Season 18 trailer dropped news that Megan Hunt returns for the upcoming premiere, but there was no word about Nathan Riggs. Many viewers believe that she's back at Grey Sloan Memorial Hospital for her brother's wedding to Teddy Altman (Kim Raver). However, her role is recurring this season, so the surgeon might consult or scrub in on a few cases. Other fans believe she could watch Owen and Teddy's children while they go on a honeymoon. Whatever the case may be, Megan returns, and fans hope that Nathan Riggs is with her.
RELATED: 'Grey's Anatomy' Season 18 Trailer and What Megan Hunt's Return Means
Why does Riggs leave 'Grey's Anatomy'?
The last time viewers saw Riggs was when he and Megan had their happily ever after in Grey's Anatomy Season 14 Episode 5. The couple moved to Los Angeles to start fresh next to a beach. They splashed in the ocean with Megan's son, Farouk (a Syrian refugee she raised from the age of four).
Although Meredith Grey (Ellen Pompeo) and Nathan Riggs were an item before Megan's return, the history was more powerful than the new relationship. Before Megan's helicopter went down, he had proposed. Although there was more to the story, Nathan truly loved Megan and wanted to be with her. 
After her return, Nathan proposed yet again. However, Megan felt that he would be happier with Meredith. Luckily, Mer helps Nathan make a grand gesture to show his true feelings to Megan. He quietly and happily left the series with his long-lost love.
Could Riggs return for season 18?
In Grey's Anatomy Season 17, Patrick Dempsey, Chyler Leigh, Sarah Drew, T. R. Knight, and Eric Dane returned for guest appearances. Some of the guests came as a surprise to fans, kept under wraps for many months, while others received publicity beforehand. So, it wouldn't be shocking to see that the series advertised the return of Megan Hunt, but her fiance, Riggs, returns as a surprise in a later Grey's Anatomy episode. 
However, Henderson plays a prominent role in Virgin River Season 4. The season 3 finale culminated with many cliffhangers in July; however, Netflix still did not announce the renewal. Viewers and outlets can only guess why Netflix didn't share the intended renewal news yet. But, Virgin River actor Tim Matheson, who portrays Vernon "Doc" Mullins, explained to Radio Times via Hello! Magazine that the announcement is coming soon. 
In the meantime, eagle-eye fans noticed a clue that filming is already underway for season 4. Showbiz Cheatsheet reported that the filming location for Jack's Bar closed for filming in mid-August. The Instagram account for The Watershed Grill in North Vancouver shared news of their closing; however, they quickly changed the reason to Maintenance instead of filming.
Past seasons of Virgin River only filmed for about three months, so if filming truly began in July, Henderson could finish in time to film for Riggs in Grey's Anatomy. It doesn't seem like he could return for the premiere, but a later episode surprise is possible. 
Grey's Anatomy Season 18 premieres on Sept. 30, 2021, at 9 p.m. EST on ABC.