'Grey's Anatomy' Season 18 Promotions Are 'Cringe,' According to Fans
Grey's Anatomy is the longest-running medical drama in the U.S. It is just starting its 18th season, a fact which makes some fans very happy. However, this does not mean all fans like the trailer for the upcoming season. Many people are calling the trailers very cringe-worthy and are not happy at all about it.
What is so 'cringe' about the 'Grey's Anatomy' trailer?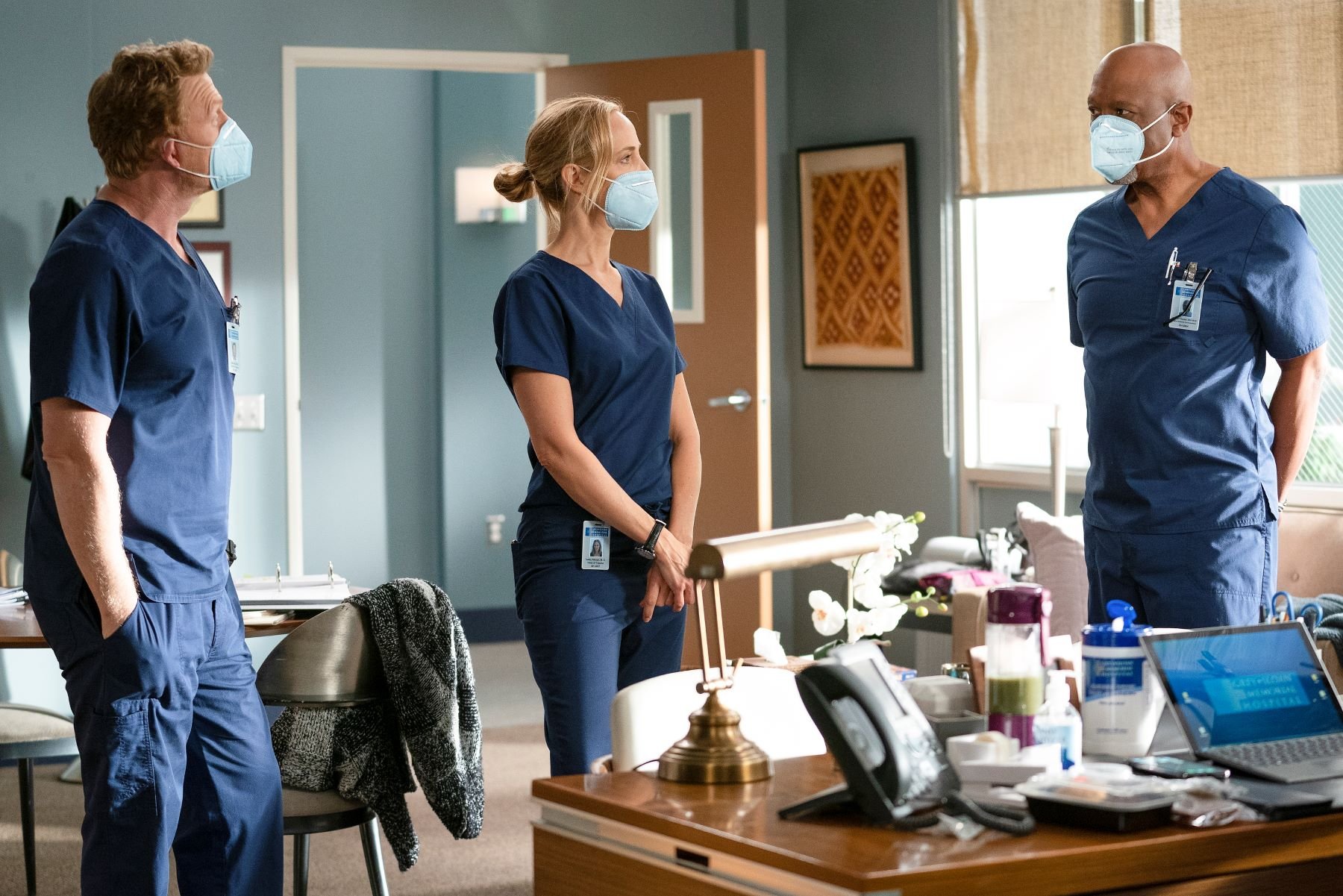 When we talk about "trailers" for movies or shows, we generally expect something that will get us excited. Until this year, Grey's Anatomy could make exciting promotions. For instance, the promotion for season 15 gave plenty of teasers, which allowed fans to get very excited for the premiere.
Season 18 is one that many fans are expecting big things from. After last year's coronavirus (COVID-19) plotline and Meredith Grey (Ellen Pompeo) being asleep on the beach for most of the season, fans wanted teasers about how things would be better this year.
However, fans were disappointed when it was released and gave no indication of what lies ahead. Fans who hoped the show would return to its former glory instead thought that the music was not impressive. They spoke out on Reddit, saying that the music has been "So naff in the latest seasons. Total cringe fest." They call it "Hallmark music," which is certainly not Grey's Anatomy quality music.
Fan impressions of the ABC trailer are brutal
If the music wasn't bad enough, the amateurish video clip presentation stirred up Reddit. One user questioned, "WTF is going on" and then proceeded to say that he was excited but that the clip is awful and that it "hurts more than all my favorite character deaths combined."
The original post is then followed up by several people relaying similar sentiments about it. One expressed that "ABC is HORRIBLE at promotion" while another one says, "This isn't even a trailer. It's a recap (and a [crappy] one at that) of the last season finale".
In short, most say that a beginner with video editing software could do it better. If you have not seen it, you can view trailers for season 18 of Grey's Anatomy on Twitter to see what has started such a commotion among fans.
What we know about season 18 of 'Grey's Anatomy' so far
Overall, there are a lot of unknown factors that are going to play into season 18. Grey's Anatomy will pick up where it left off, which could be good. It means fans won't miss out on anything. We also know that several former cast members will be returning, as well as a few new faces to enjoy.
The returning cast includes Kate Walsh (as Dr. Addison Montgomery), Kate Burton (as Dr. Ellis Grey), and Abigail Spencer (as Megan Hunt). There is virtually no indication of what each of these returns will mean for the cast, but there is a lot of speculation.
Peter Gallagher also plans to join the team in the new season. In the premiere episode, he introduces himself as Dr. Alan Hamilton. He knew Meredith's mother and gets to know Meredith, which triggers the appearance of Ellis. Since Ellis died in season 3, she will come back as visions for Meredith.
This raises some concern that Meredith will be diagnosed with early-onset Alzheimer's and many other fan theories. It has even been mentioned that maybe the entire show was Meredith already having Alzheimer's and reading a journal, or that even Maggie (Kelly McCreary) is the one with it.
RELATED: 'Grey's Anatomy' Spoilers: What's Next for Meredith Grey in Season 18?