'Grey's Anatomy' Season 18: Patrick Dempsey's Teaser About the Show's Renewal Will Make You Scream
While many Grey's Anatomy fans wait for the return of season 17, others are already wondering whether ABC will cancel or renew for season 18. Every year, there's talk about the end of the Shondaland series. But, could this year be its last? Recently, Patrick Dempsey (Derek Shepherd) teased the possibility of Grey's Anatomy Season 18 while promoting his return to the show — and the actor's comment will probably make you nervous about what's next.
Patrick Dempsey returned to 'Grey's Anatomy' in season 17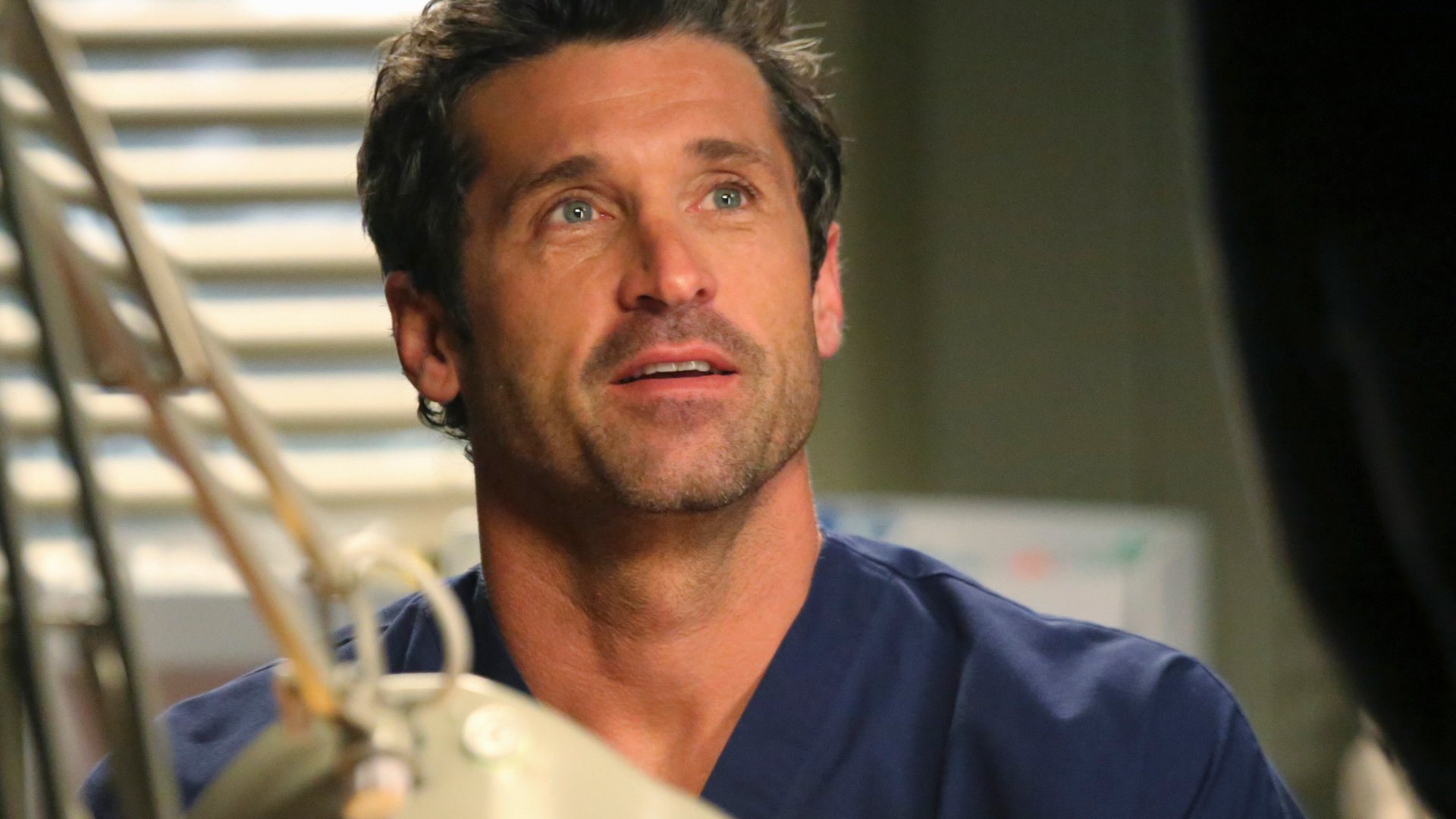 RELATED: 'Grey's Anatomy': Why Rob Lowe Doesn't Regret Leaving Derek Shepherd To Patrick Dempsey
Dempsey reprised his role as Derek in Grey's Anatomy Season 17. As you may remember, Meredith Grey's (Ellen Pompeo) husband tragically died in season 11. So fans weren't sure whether they would ever see their beloved McDreamy again. However, something extraordinary — and equally horrifying — happened that allowed Derek to return.
Grey's Anatomy Season 17 did not shy away from the coronavirus (COVID-19) pandemic. For the first half of the season, the doctors at Grey Sloan Memorial showed audiences their struggles amid the current crisis. Then Meredith caught COVID-19.
Meanwhile, Meredith would slip into a "COVID dream" every time she went unconscious. And in the dream, Meredith was transported to a beach where she reunited with Derek and George O'Malley (T.R. Knight).
Patrick Dempsey teases whether 'Grey's Anatomy' will be renewed for season 18
RELATED: 'Grey's Anatomy': Katherine Heigl Reveals What It Would Take for Her To Come Back as Izzie Stevens
Now, Grey's Anatomy fans must wait and see what happens to Meredith when the show comes back on March 11, 2021. But, in the last episode, Meredith was intubated. So, it's likely the character will return to the beach.
Meanwhile, Dempsey has already confirmed Derek's return on Grey's Anatomy Season 17. "There's definitely more,' Dempsey told News Center Maine after Derek's initial appearance in November 2020. "I keep coming back, visiting [Meredith] and talking to her at critical moments throughout the course of the season."
Then when speaking with Entertainment Tonight Canada in February 2021, Dempsey opened up about working with the Grey's Anatomy team again. "It was really nice to see everybody and to work with Ellen again," Dempsey said. "You know, the response has been positive. So that's been great."
The actor also answered whether he thought Grey's Anatomy could "carry on" through season 18. "Umm… it will be interesting to see what happens in the next few weeks," Dempsey said.
Will 'Grey's Anatomy' end after season 17?
RELATED: Debbie Allen Says 'Grey's Anatomy' Season 17 Was 'Supposed' To Be the Last
In all honesty, Dempsey's comment doesn't exactly sit well, especially considering that Meredith is fighting for her life on Grey's Anatomy Season 17. Meanwhile, Pompeo recently hinted that the end of the Shondaland series could be sooner than you think.
"We don't know when the show is really ending yet. But the truth is, this year could be it," Pompeo told Variety in October 2020. "This is the last year of my contract right now. I don't know that this is the last year? But it could very well could be."
Now, many fans are bracing themselves for the worst. But even so, it looks like there's still hope. Despite his vague answer about Grey's Anatomy Season 18, Dempsey recently shared his thoughts on the longevity of the show — and it seems the actor has faith in the Shondaland medical drama.
"I think it's going to end at the right time," Dempsey told People in January 2020. "We'll see when that is. But it doesn't seem like it's going to happen anytime soon, that's for sure."
Grey's Anatomy Season 17 returns to ABC on Thursday, March 11, 2021.