'Grey's Anatomy' Season 2 Guest Stars You Forgot Were On the Show
During its short first season, Grey's Anatomy was still earning its fan base and the trust of the network. But once it was renewed for Season 2, the show began to bring in plenty of guest stars. Some are people who were famous prior to being cast, and they were considered great gets for the burgeoning series. But others were relatively unknown and went on to gain notoriety after they were on the show. Here's a list of the most well-known guest stars who appeared in Grey's Anatomy Season 2.

Jeffrey Dean Morgan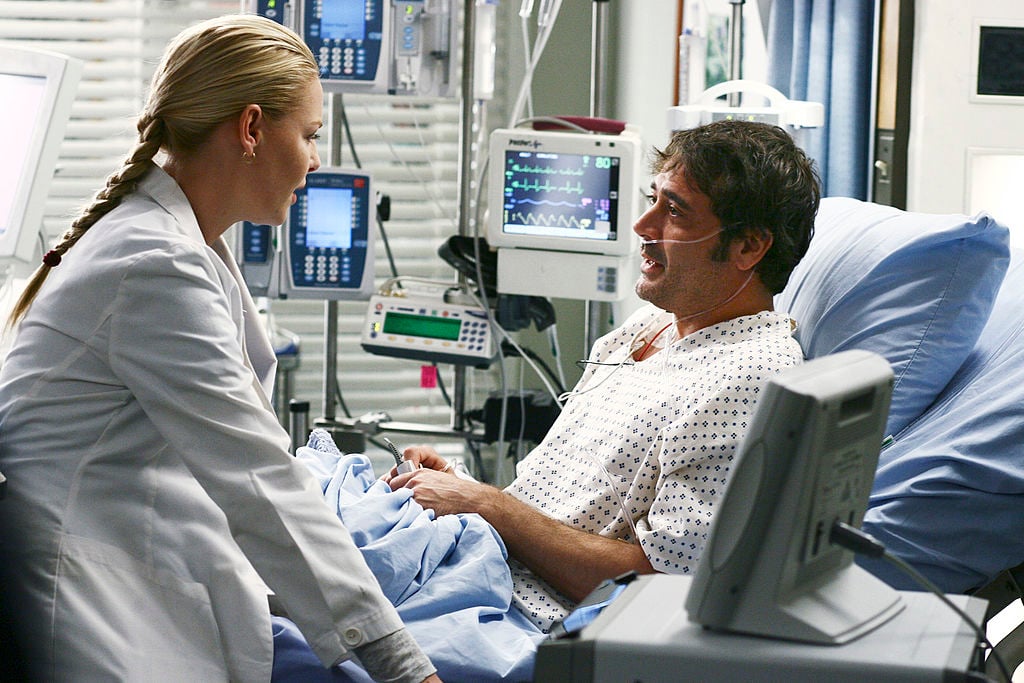 At the time of his casting, actor Jeffrey Dean Morgan had been in the business for quite some time but wasn't known for much other than his role on the UPN series The Burning Zone. But in 2005/2006, he took on two recurring roles that catapulted him to fame. One was on Grey's Anatomy as Denny Duquette, a patient at the hospital who becomes intern Izzie's love interest.

Starting with Episode 13 "Begin the Begin," Morgan appeared in a total of 23 episodes of the course of the series — many of which occurred after his character's death (playing a dead guy seems to be common for the Supernatural star). He's now best-known for his guest-turned-main role on The Walking Dead.

Christina Ricci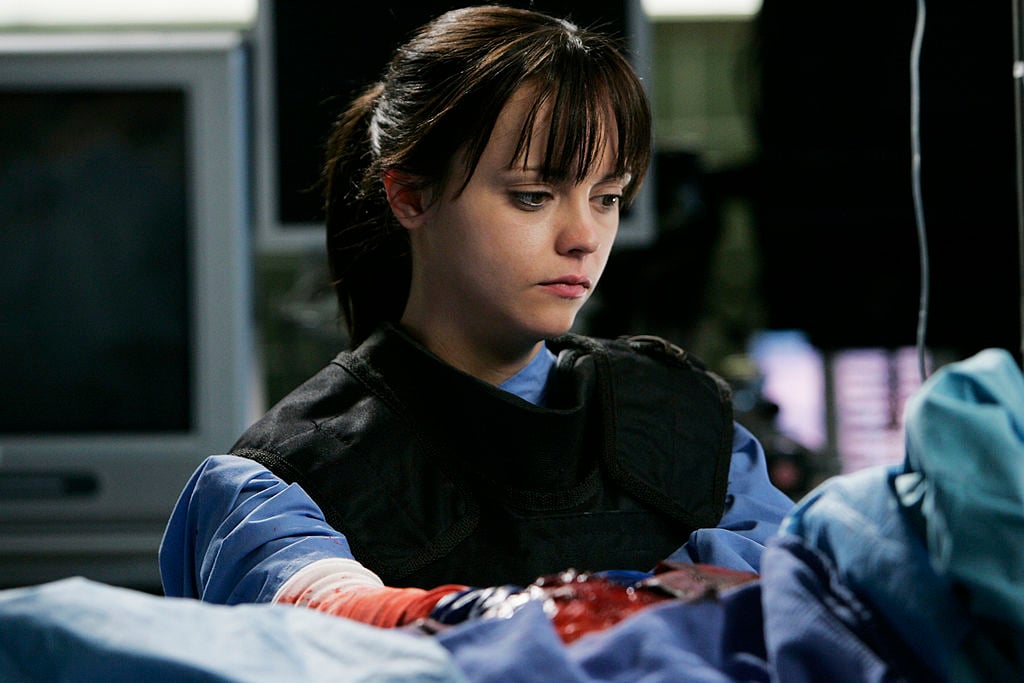 One of the first big catastrophes on Grey's Anatomy (and there have been a lot of them) was Season 2's bomb scare. Actress Christina Ricci, a former child/teen star known for films like The Addams Family and Casper, portrayed Hannah Davies, a medic who, the doctors soon discover, has her hand wrapped around a bomb inside of a patient. Before they can extract it safely, she flees the scene, leaving Meredith to take over.

Ricci plays Hannah in Episodes 16 and 17, "It's the End of the World" and "As We Know It." Since the show, she has portrayed the lead historical characters in TV mini-series The Lizzie Borden Chronicles and Z: The Beginning of Everything (as Zelda Fitzgerald).

Kyle Chandler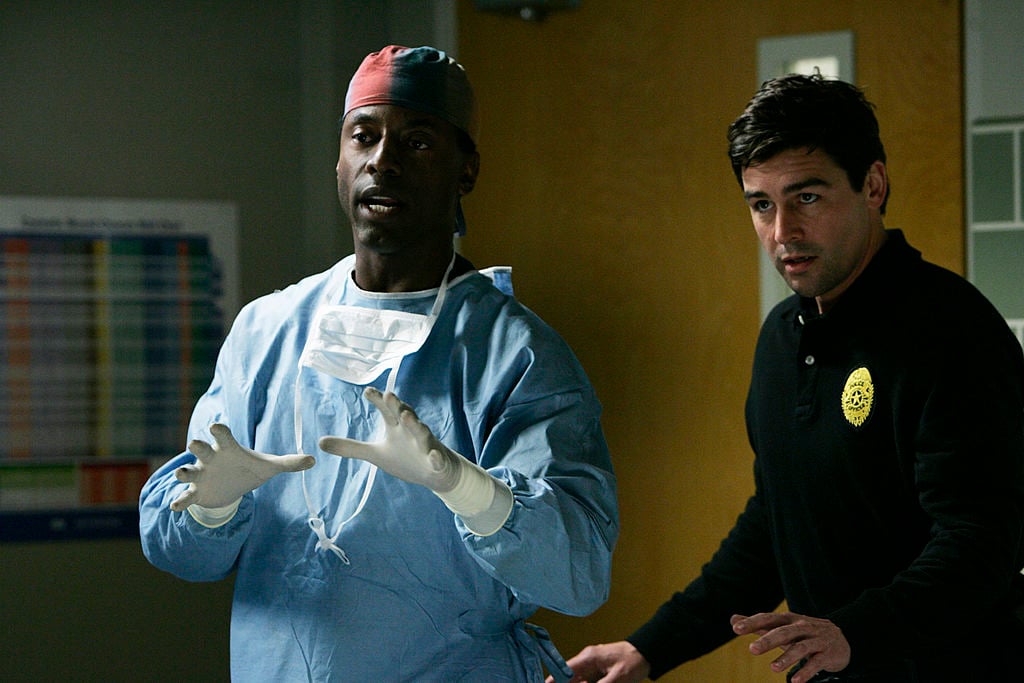 In the same pair of episodes, Kyle Chandler plays Dylan Young, the leader of the bomb squad that comes to help the doctors extract the weapon without harming anyone. He and Meredith form a bit of connection, as he helps keep her calm during the trying ordeal. Sadly, in the end, the bomb goes off in his hand. Chandler later reprised his role in Season 3 alongside Morgan.

Chandler was, at the time, an up-and-coming actor. His performance on Grey's Anatomy earned him an Emmy nomination. However, he quickly became known for his starring role on the drama series Friday Night Lights, which aired for five seasons. Chandler went on to star on the Netflix series Bloodline and has played roles in numerous Oscar-winning films like Argo and Manchester By the Sea.

Jesse Plemons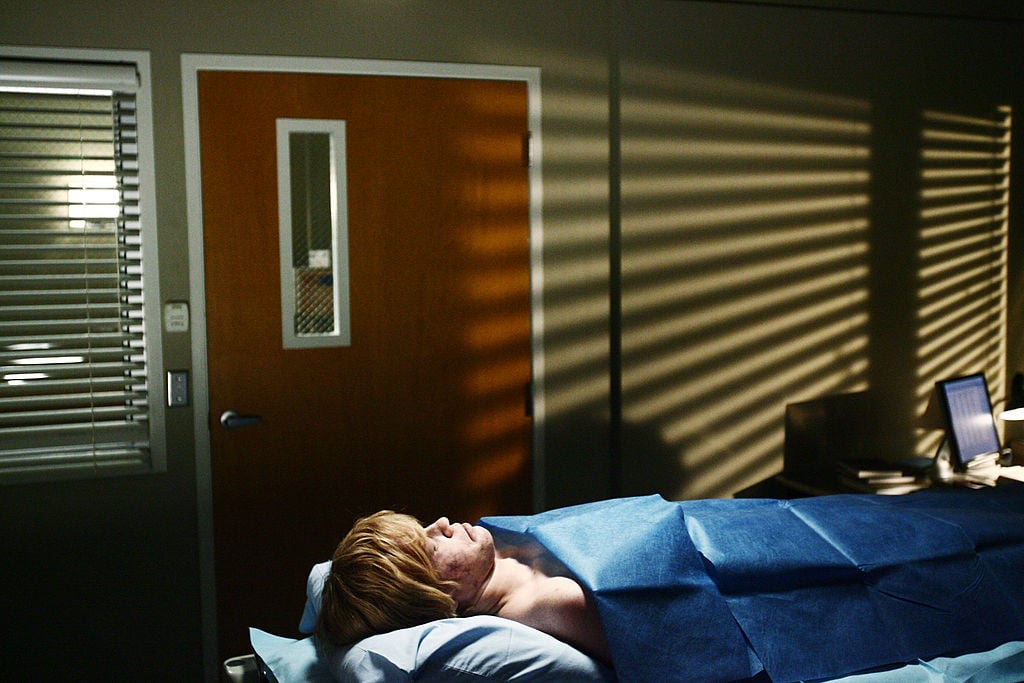 Speaking of Friday Night Lights, Jesse Plemons (Landry Clarke) missed acting alongside his co-star Chandler by just one episode. In "Yesterday," Plemons portrayed Jake Burton, a teenager with craniodiaphyseal dysplasia, which caused both outward growths on his face and a tumor in his brain. His character died during surgery.

After Friday Night Lights, Plemons has continued to have a lot of success both on TV and in film. He had a notable arc on Breaking Bad, which he followed with his Emmy-nominated turn on Season 2 of Fargo. Like Chandler, he has also been in a number of Academy Award-nominated movies, such as The Post and Vice.

Michaela Watkins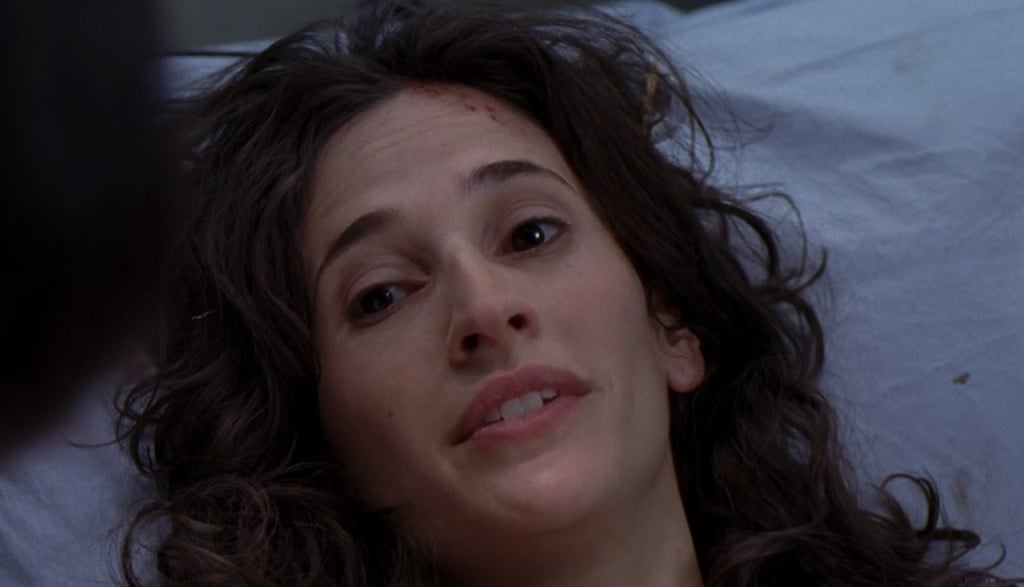 The last few episodes of Grey's Anatomy are jam-packed with cameos. In Episode 21 "Superstition," Michaela Watkins plays Nikki, a young woman who the doctors discovered is a bit disillusioned after she is struck by lightning and falls out of a tree. She doesn't survive the episode.

Watkins was fairly new to mainstream acting when the episode aired. She was on Saturday Night Live for one season and has since gone on to have recurring roles on many popular shows such as New Girl and Transparent. Watkins is perhaps best-known for her starring role on the Hulu Original Series Casual.

Chris O'Donnell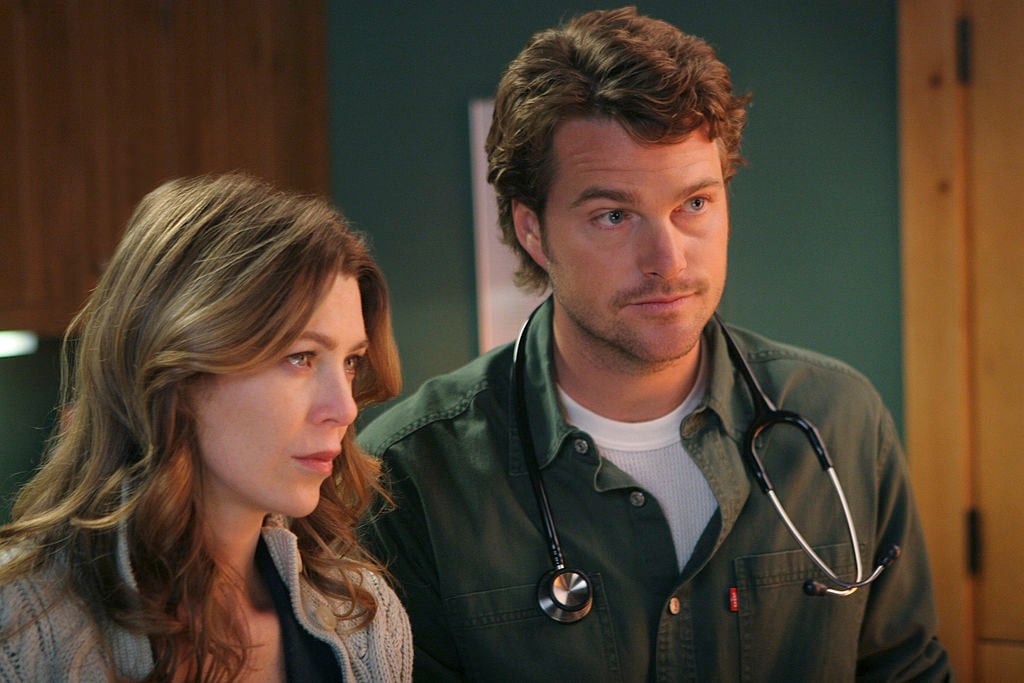 In the 1990s, Chris O'Donnell was a very successful young actor, starring in films such as Scent of Women and Batman Forever. He pivoted out of the movie game in the '00s, carving out a solid career for himself on TV. O'Donnell has starred on NCIS: Los Angeles as G. Callen since the series premiered in 2009.

Beginning in Episode 22 "The Name of the Game," O'Donnell plays Finn, a veterinarian Meredith dates for a short period of time. He appears in a total of nine episodes in Season 2 and 3.

John Cho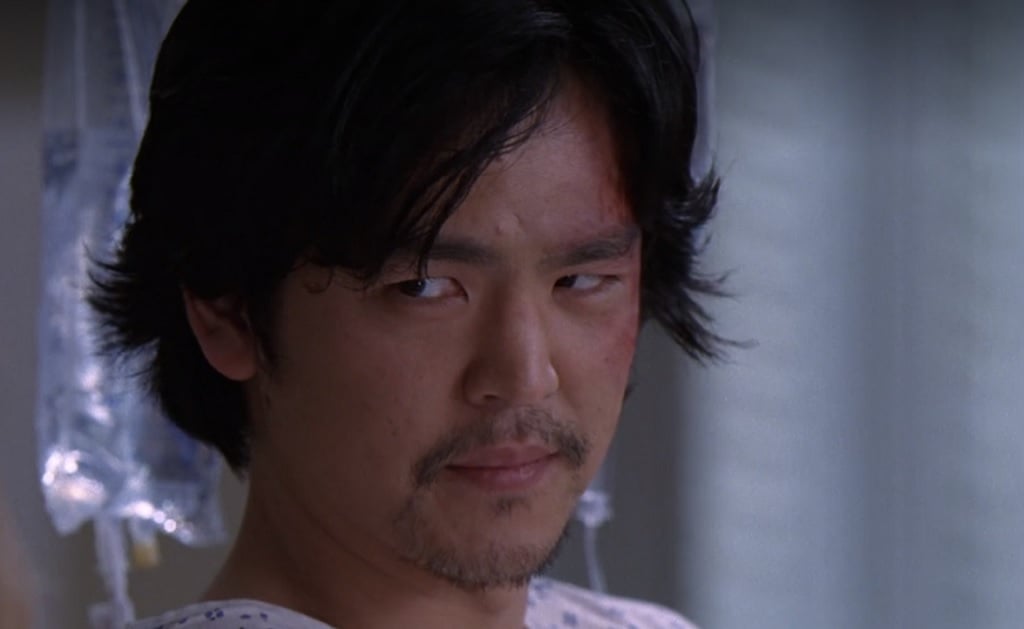 When John Cho appeared in Episode 24, "Damage Case," he had begun to make a name for himself as a comedic actor, having starred in the well-received Harold & Kumar Go to White Castle. In the episode, he plays a very different character — an intern at another hospital who gets into a bad car accident after falling asleep at the wheel following a very long shift.

Cho has continued on an upward trajectory since he was a guest star on Grey's Anatomy. He's known for his role as Sulu in the Star Trek film series, as well as his lead TV roles in short-lived series such as FlashForward, Go On, and Selfie.

Ken Marino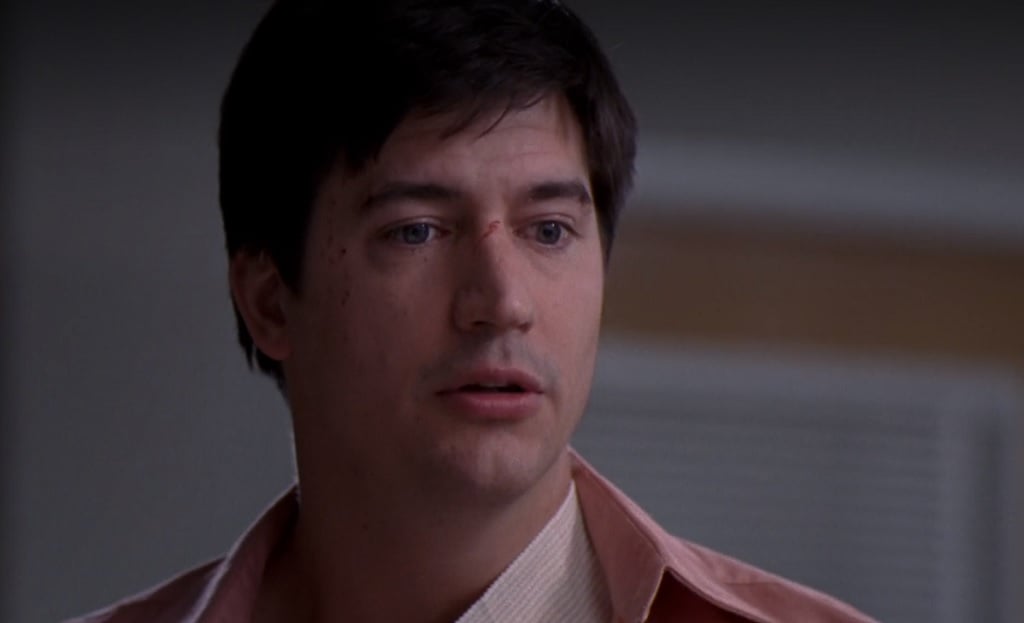 Ken Marino is a well-known comedic actor who frequently makes guest and recurring appearances on popular TV shows. You may know him from Veronica Mars, Fresh Off the Boat, or Brooklyn Nine-Nine. Marino has also had numerous starring roles over the years, on shows such as Children's Hospital, Marry Me, and Party Down. Additionally, Marino often works behind-the-scenes as a writer, producer, and director.

In Episode 25, "17 Seconds," Marino plays Brad, a manager at a restaurant who sustains minor injuries after a disgruntled employee opens fire at work. His character is seemingly arrogant but eventually shows his good side. However, he's shot while leaving the hospital.

Tessa Thompson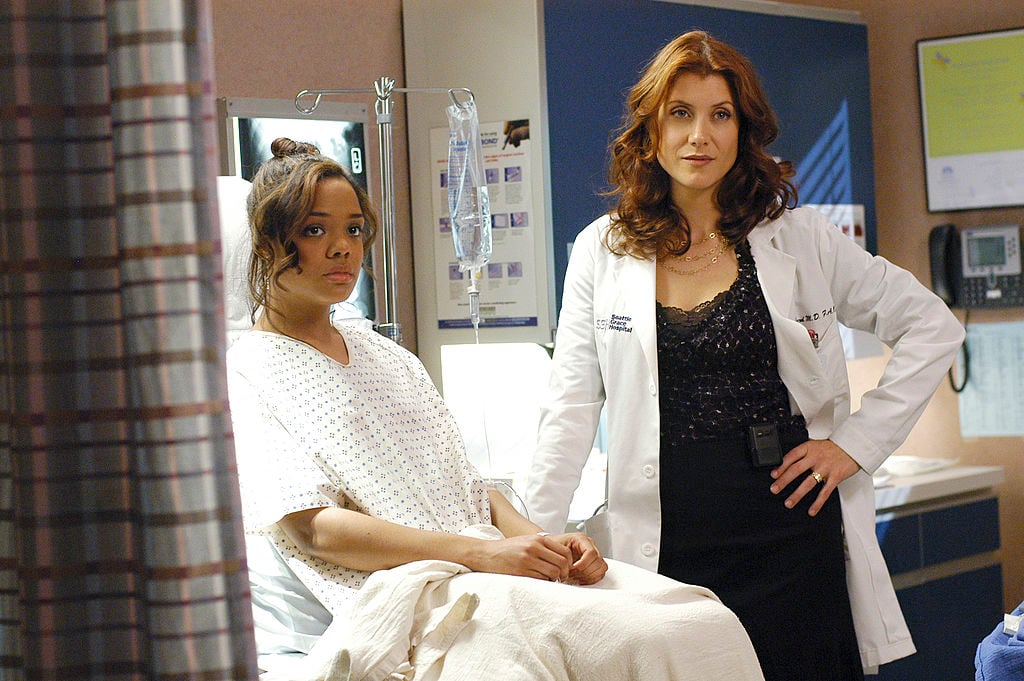 Before she was Valkryie in the MCU, Tessa Thompson was working her way up in Hollywood. One of her first TV roles was as Camille Travis in Episodes 26 and 27 of Grey's Anatomy Season 2. Camille is the niece of the chief and a high school student who is admitted after pain during sex, which turns out to be the return of her ovarian cancer. Meredith and the other interns throw her a prom at the hospital because she's missing her own prom while at stuck at the hospital.

Thompson currently plays Charlotte Hale on HBO's Westworld, but she's probably best-known for her film roles. Outside of Marvel, she has had roles in popular movies such as Creed, Sorry to Bother You, and Annihilation.