'Grey's Anatomy' Season 5: The Guest Stars That Made the Show Great
With Season 5, Grey's Anatomy featured even more exciting guest stars appear on the series. Some are acclaimed stars on the theater and the screen, while others are child stars or actors who continue to work steadily on TV. Here are the best guest stars from Grey's Anatomy Season 5.
Bernadette Peters and Kathy Baker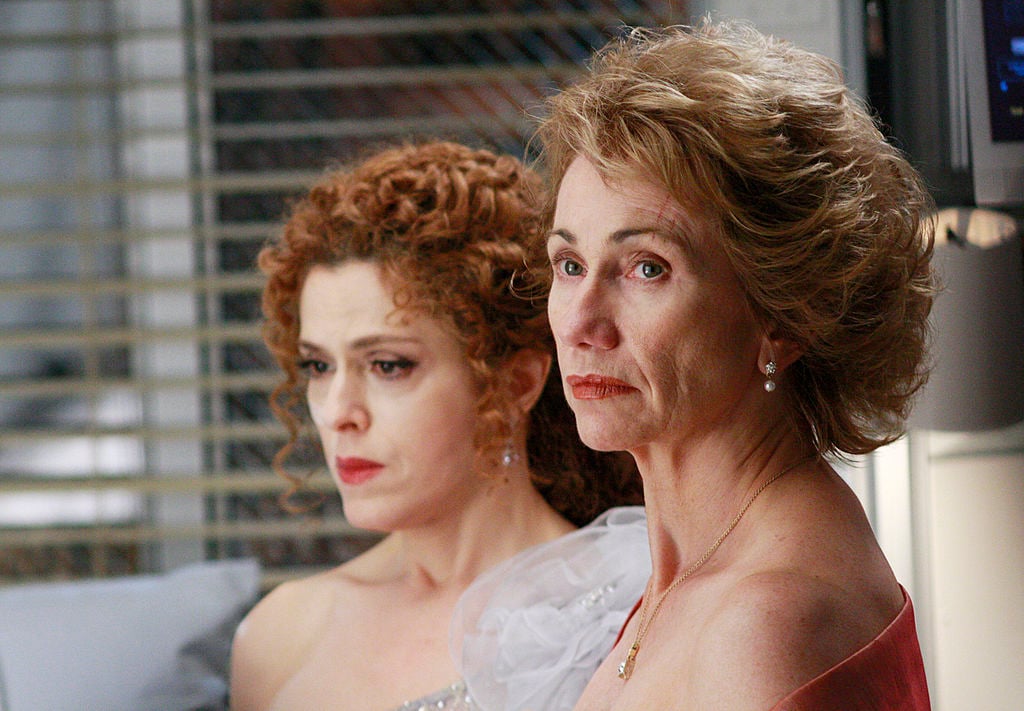 In a two-part season premiere, "Dream a Little Dream of Me," three well-to-do women drive their limo driver to Seattle Grace after he flies through the windshield during an ice storm. Their husbands also end up at the hospital after their own vehicle is in an accident. Peters and Baker's characters, Sarabeth and Anna, are best friends, but they have a falling out when a secret is revealed.

Both Peters and Baker are accomplished stage performers, with the former best known for her Tony-winning performances in numerous Stephen Sondheim productions. Peters has also made numerous TV appearances, from getting her start on The Carol Burnett Show through her lead role in Amazon's series Mozart in the Jungle.

Baker is known for films such as Edward Scissorhands and Nine Lives. She has had a long career on TV as well, starring in the 1990s series Picket Fences and recurring on shows like Boston Public, Medium, and The Ranch.

Leslie Grossman

In Season 5, Episode 9 "In the Midnight Hour," Alex has a patient named Lauren, who is a bit of a hypochondriac. She took antibiotics she ordered off the internet, which gave her C. Diff, an infection of the colon, and she had to get a fecal transplant.

Leslie Grossman plays Lauren. Grossman is perhaps best known for working with Ryan Murphy. She starred in his early '00s series Popular, had a recurring role on Nip/Tuck, and has been in multiple seasons of American Horror Story. Grossman is also known for her role on the WB series What I Like About You.

Kay Panabaker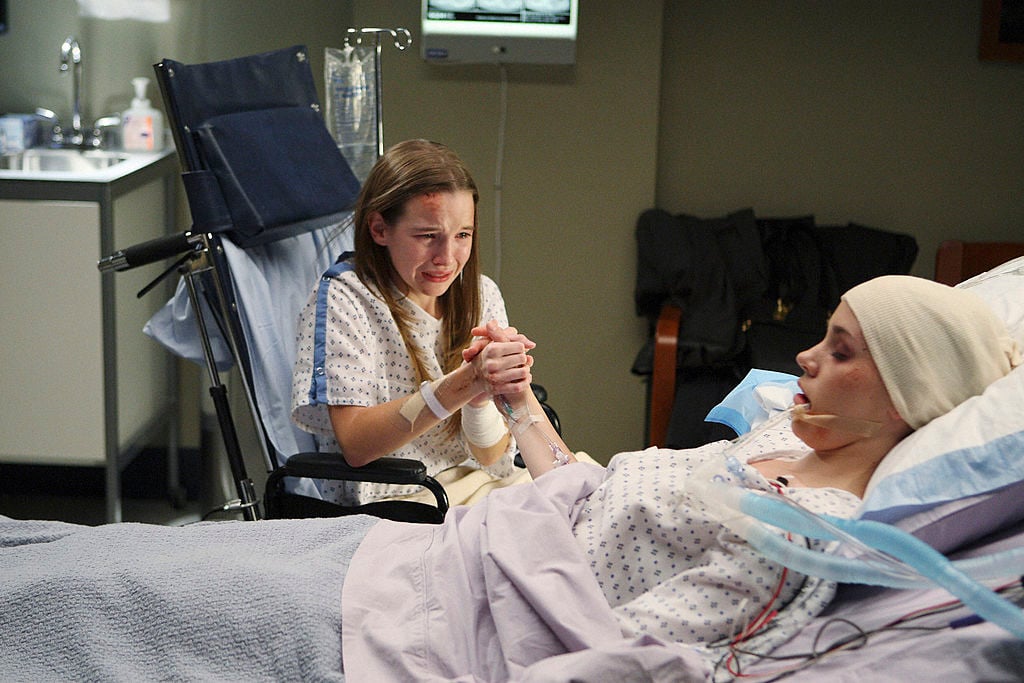 In Episode 10 "All By Myself," Kay Panabaker plays Emma, a young girl who is injured when her old sister crashes the car she's driving. The two bicker a lot, but when Emma learns that her sister's injuries are much worse than she thought, she'll do anything to have her back.

Panabaker was a well-known child actress, starring on series such as Summerland and No Ordinary Family. She had recurring roles on Angel, Phil of the Future, and CSI. Though Panabaker is no longer in the business, you might recognize her last name: Her older sister, Danielle, stars as Dr. Caitlin Snow / Killer Frost on The Flash.

Jennifer Westfeldt

In Season 5 Episodes 14-16, Jennifer Westfeldt plays Jen, a pregnant woman who hits her husband with her car. As it turns out, there are a lot of issues going on with her brain and blood pressure, and she requires multiple surgeries during her stay at the hospital. In the end, she doesn't survive, but her baby does.

Westfeldt is not only an actress, but a celebrated writer, producer, and director. She's best-known for starring in, writing, and producing Kissing Jessica Stein. Westfeldt also held down many notable TV gigs, from Two Guys a Girl and a Pizza Place to Notes from the Underbelly. She had a recurring role on Younger as Pauline.

Faye Dunaway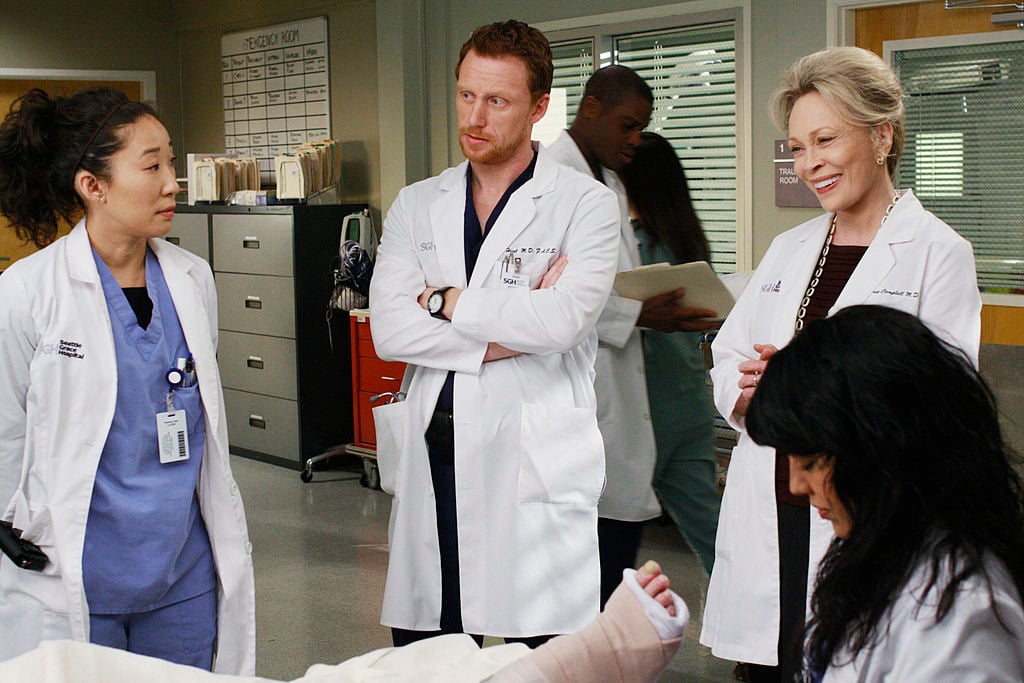 In Season 5, Episode 16 "An Honest Mistake," Faye Dunaway has a guest appearance as Dr. Campbell, the hospital first female surgeon, who is, by now, a bit on the older side for her profession. Campbell makes a mistake in surgery, and, at the end of the episode, decides to retire, after Cristina challenges her.

Acclaimed actress Faye Dunaway first became well known for her starring role in the 1960s film Bonnie and Clyde, which earned her first Oscar nomination. She later went on to the win the prize for the 1976 movie Network. Additionally, Dunaway has won three Golden Globes and an Emmy. Dunaway is still active in the industry to this day.